ellaslist Had The Perfect Birthday Party At Calmsley Hill City Farm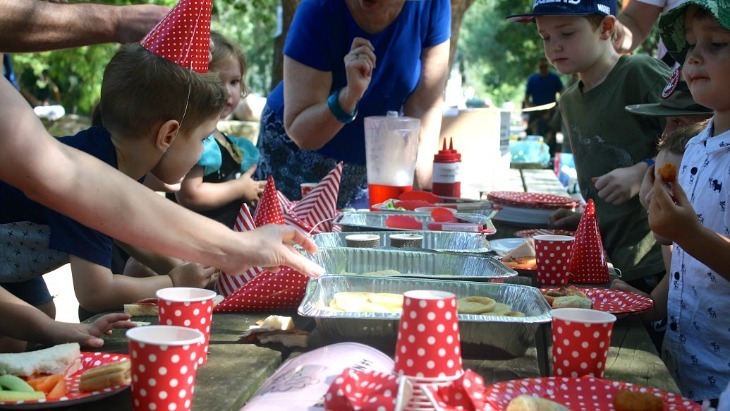 I love my kids' birthdays, but I hate throwing kids' parties. And I know I'm not alone! Planning a kid's party can be so stressful. The preparation requires as much stamina and skill as leading a small army into battle.
I've found that during my kids' parties, I'm always so busy making sure that everyone else is happy – even the adults – when all I really want to do is just watch my son having fun and for him to see that I'm having fun too. So, I decided to shake things up a bit! Enter, Calmsley Hill City Farm—the place that gave my family all the peace, joy and child-like wonder that I've been craving over the last seven parties that I've had to host. Here's why.
Calmsley Hill Lives Up To Its Name

From the moment we arrived at Calmsley I felt … well, calm. It's incredible to be driving in suburbia one minute then turn a corner and it's as though you're in the middle of rural Australia on the world's most cared-for farm.
We couldn't hear cars or traffic or all the awful noises that are in a manic indoor play centre. Instead, the soundtrack to our party was tweeting birds and the cock-a-doodle-doo of a rooster to let us know the troubles of city life were well and truly behind us.
The place is huge too with wide-open spaces, quaint wooden fences and rolling green hills.
Amazing Activities
And while all of us felt serene and relaxed, everywhere we turned was something else to explore. "Wow, is that a camel?" my five-year-old asked. As part of our package we had bags of animal feed so my son had the amazing experience of feeding one of Australia's more exotic animals.
We saw koalas, kangaroos and every farm animal you could imagine. My son got to crack a whip (under supervision of course) in the whip show, and my screen-obsessed nephew literally jumped at the chance to milk a cow – surprising us all. My selfie-prone, Snapchatting 10-year-old niece made sure we all went to the sheep shearing.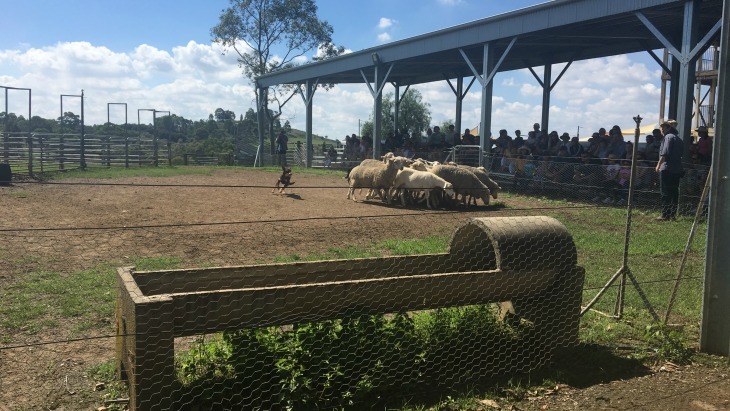 And you couldn't wipe the smile off the face of my 3-year-old birthday boy. He had a few favourites like being greeted by the friendly Kelpie at the farm's entrance and watching the working dogs round up the sheep. But his favourite was the tractor ride—the wheels were massive and every little bump made him squeal with delight!
Staff That Go Above and Beyond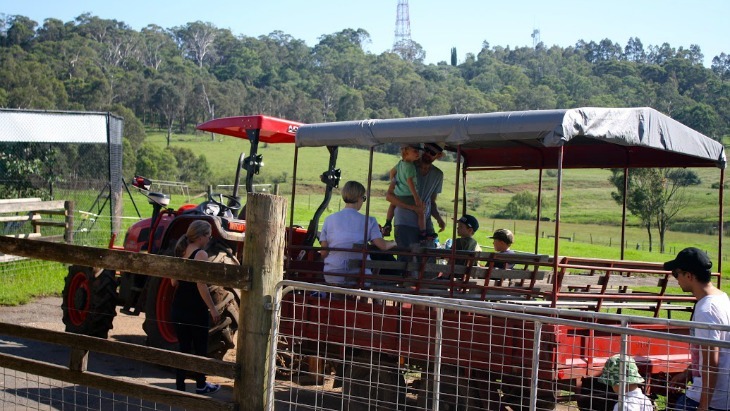 The staff were so kind—from the lady who made my morning coffee to the young woman who drove the tractor. Everyone was so happy and charismatic; taking pride in everything they did. It was so refreshing to see staff that really cared about us all having an enjoyable day.
Fuss-Free Fun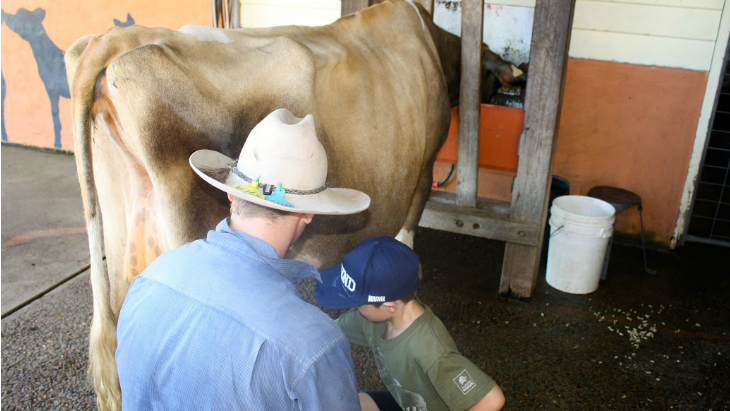 Best of all I didn't have to do anything except show up and have fun with my son. I was fresh-faced and glowing instead of the normal wired, sleep-deprived mess you'd find at past parties.
Calmsley Hill Took Care Of Everything:
They sent me the cute farmyard invitation
Catered yummy and nutritious meals
Supplied lolly bags
Emailed out a map with instructions on how to find it
Sent a schedule for the day with a breakdown of times for tractor rides, shows and animal talks.
Another perk was being able to relax in a picnic area with a free barbeque as well as a kiosk full of coffee, snacks and meals.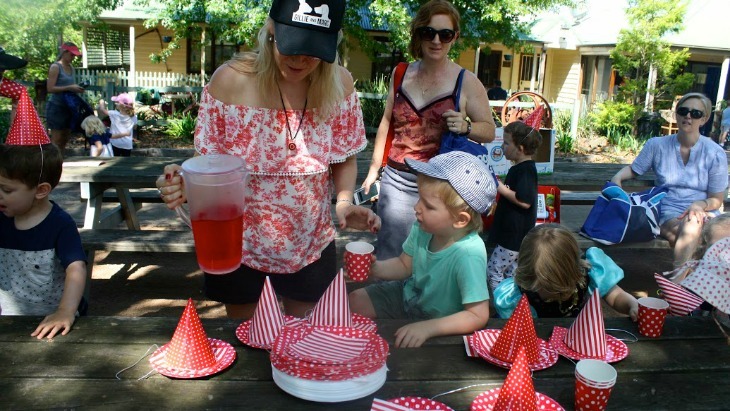 Everyone stayed for much longer than they have in any of the other kids' parties I've hosted. The adults kept repeating to me how lovely and refreshing the whole day was. The little toddlers loved it. The kindy kids loved it. The bigger "screen-obsessed" cousins loved it too. My friend's eight-month-old baby was even engaged. Best of all, my son and I loved it. I gave him a unique and exciting experience, and he had a calm and happy mum by his side on his special day.
If you asked me what I would change or do differently about the day, I would honestly say nothing. Calmsley Hill is the perfect party destination and they'll definitely be seeing my family and me again!
More Fun on the Farm
Up Close With The Animals At Calmsley Hill City Farm
A Day On The Farm at Calmsley Hill City Farm
Kids' Birthday Parties at Calmsley Hill – Fun For Kids, Hassle-Free For Parents
Have you signed up to our newsletter? Join ellaslist to get the best family and kid-friendly events, venues, classes and things to do NEAR YOU!