Doughnut Snack Packs Are A Thing Now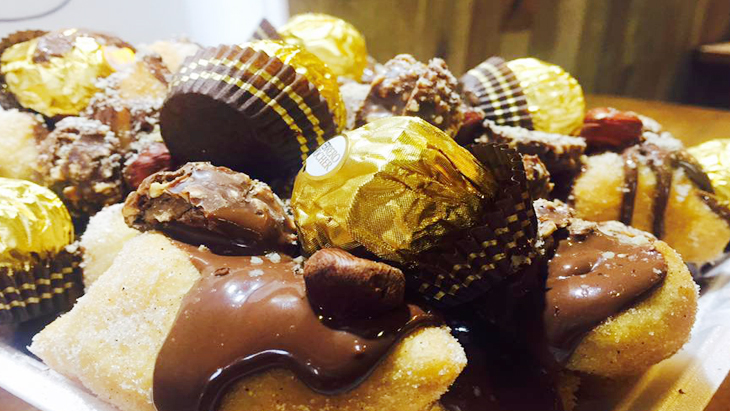 By: Ayesha Khan, ellaslist
Melbourne's home to some of the craziest dessert trends and crazy food hybrids (how could you forget the fairy floss burger?). It seems everyone's jumping on the sugar laden wagon to come up with the next magical concoction. The folks at Pizzeria Express in Ringwood have done just that and have cast a magical spell over the dessert kingdom with their latest Halal Snack Pack inspired dessert offering aptly called the Doughnut Snack Pack.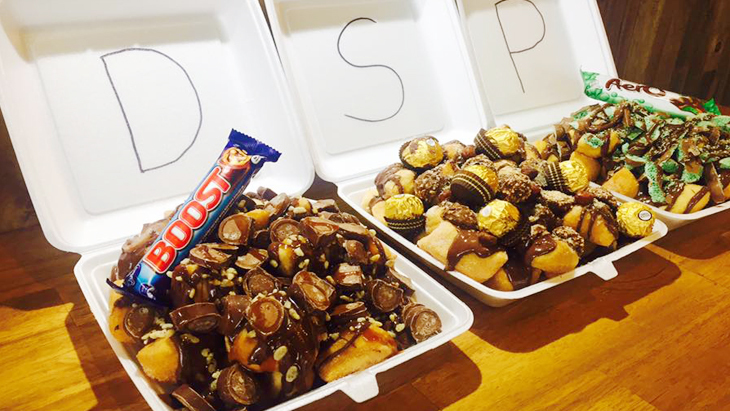 The DSP'' features homemade doughnuts, Nutella and white chocolate sauces, with chocolate bars topping it all off (*drooooling*). It's been only four weeks since the Pizzeria Express started offering the DSP and it's already seen dessert fanatics lining up in throngs for the treat we can only describe as a slice of heaven!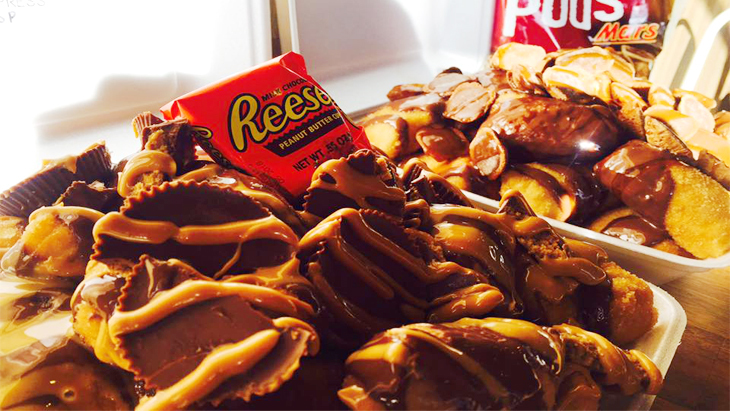 The super high demand for the DSP has already compelled the Pizzeria to produce numerous batches of dough within a single night. The treat has already been picked up nationally with people making willingly to make long trips to get their hands on the DSP.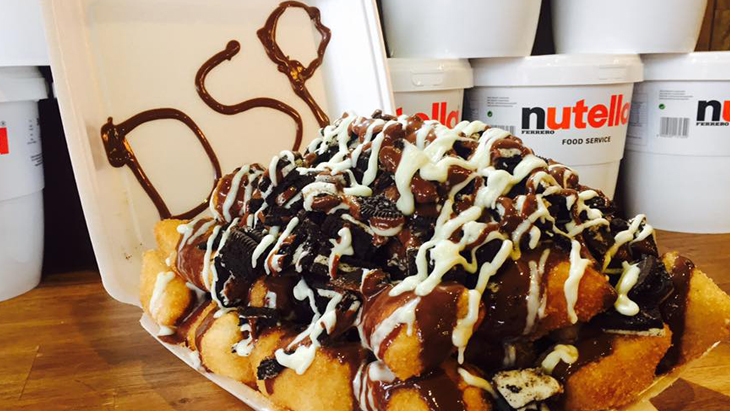 We're kind of really into it already! There are so many options of toppings including everyone's favourite Ferraro Roches, Mars, Snickers, Nutella, Reese, Oreos and Kinder.
It's sooo bad that it's super GOOD...
What you need to know
Where: 87 Loughnan Rd, Ringwood VIC 3134
When: Tuesday - Thursday (After 8:30pm)
Cost: Small $14, Large $18