Don❜t Bully The Bump!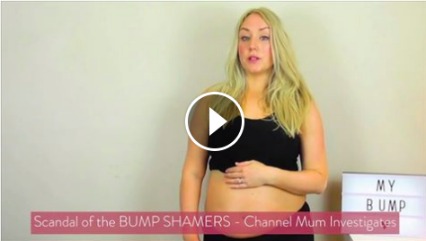 By: Phoebe Ackland, ellaslist
"Are you sure you're not having triplets?", "Your boobs are HUGE", "You're About to POP!" These are some of the annoying, ignorant and downright insulting comments a whopping 94% of pregnant mums experience. It's spurred the Channel Mums to start the new hashtag: #DontBullyTheBump!
Check out this hilarious and downright TRUE video of how mums-to-be and new mums feel about their bodies because of silly comments from people who wouldn't normally even speak to them…

Source: HuffPost UK Parents
Let's Empower and Encourage
Each body is different, so why would that change during pregnancy??! Instead of shaming or making pregnant mums feel uncomfortable with silly comments, how about we show encouragement and support with empowering statements like commenting on a mum's glowing skin, luscious hair or goddess vibe? #DON'TBULLYTHEBUMP