Discover Nocturnal Melbourne at the Spectacular White Night Festival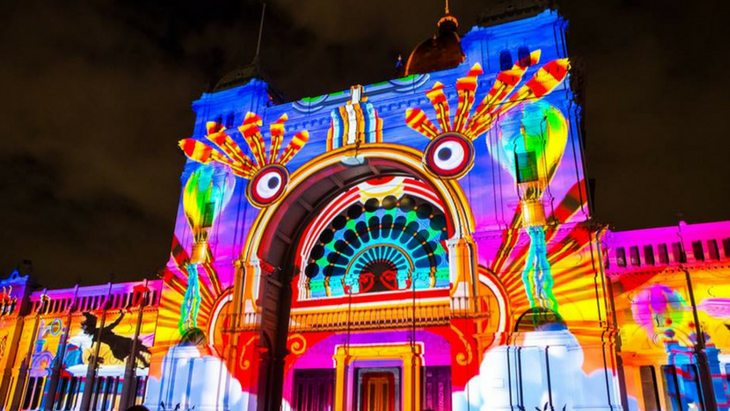 From 7pm - 7am this Saturday, Melbourne will once again turn on her incredible charm by getting all gussied up for the annual White Night Festival.
February 17 will see a nonstop adventure from dusk to dawn with over 100 free events and 12 continuous hours of art installations, exhibitions, films, lighting, projection, music and performance.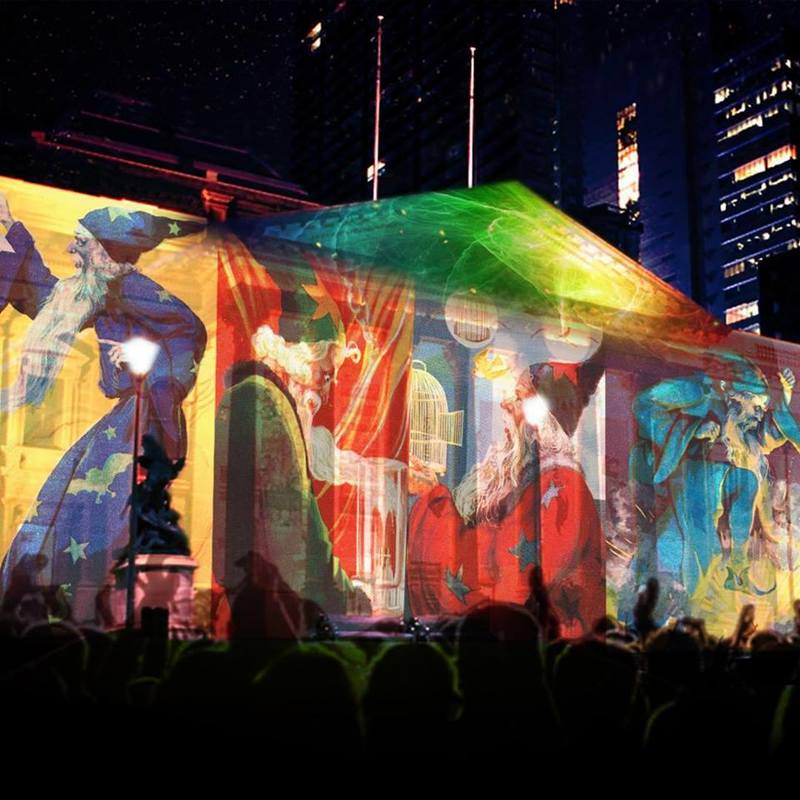 Melbourne Museum, State Library Victoria, ACMI, Arts Centre Melbourne and the National Gallery of Victoria (International and Australia) will all be open for the full 12 hours, whereas other exhibitions and events will have limited times. You can see a full list of what's on and when on the White Night website, where you can also plan your own personal program of favourites to see.
Originally staged in Paris in 2002 as an all-night festival celebrating the French capital's contemporary art scene, White Night came to Melbourne in 2013, allowing us to see local, national and international artistic innovation across the reimagined city in what has become a real favourite for locals and visitors alike.
Top Spots to Visit with Kids
Wander the streets, laneways and gardens of the CBD as you see fit, or head into any one of these great events:
No Lights No Lycra Family
Experience No Lights No Lycra Family in the Pauline Gandel Children's Gallery at the Melbourne Museum as you wiggle, jump, twist or hop – come dance in the dark with mum or pop! 7.30pm–8.30pm and 6am–7am.
Lost in Aurora
Before taking in the spectacular projections that will light up the magnificent Royal Exhibition Building, head across to Melbourne Museum to experience a live participatory animated light painting by EasyAsArt and mobile projection specialists Projector Bike, who will use a custom-designed, three-wheeled cargo bike complete with a high-powered projector and stereo system to transform the outside of the museum walls into a captivating work of art. 7pm–9pm.
Phantasmagoria
Prisoners and princesses and cute creatures are the stuff of fairy tales and this humorous and colourful installation takes this theme and runs with it!
Featuring numerous giant inflatable toys and animals whose cute and friendly looks belie their real intent: they are the guards standing here at someone's behest and like something out of a nightmare they are ready to turn nasty should anyone attempt to leave! Or could it be just the opposite? This group of disparate characters is on a rescue mission – a la Toy Story – working out a cunning plan to help a friend or colleague escape the fortress?
7pm–7am, Carlton Gardens Central Boulevard
The Serpent Mother
Fresh from Burning Man, this metallic reptile is both art installation and performance combined. Flames and mechanical automation combine to create a breathtaking Dionysian world of magic and chaos!
Melbourne Museum Plaza, 7.30pm, 9pm, 10.30pm, 12am, 1.30am, 3.30am, 5.30am.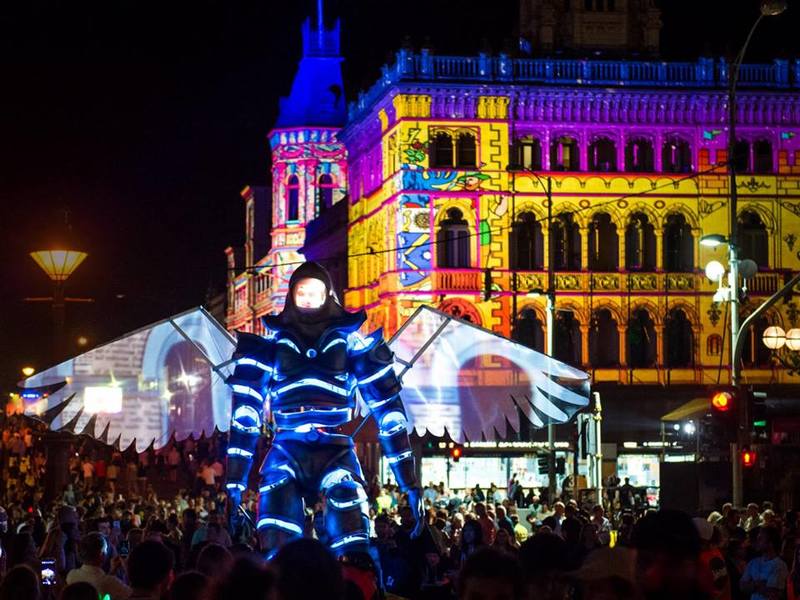 Almost everything at White Night Melbourne is free, with a few venues hosting ticketed events. Chuck on your comfortable shoes and a warm jumper and explore Melbourne by art light!
Main image credit: White Night Melbourne Facebook