Death To Nuggets!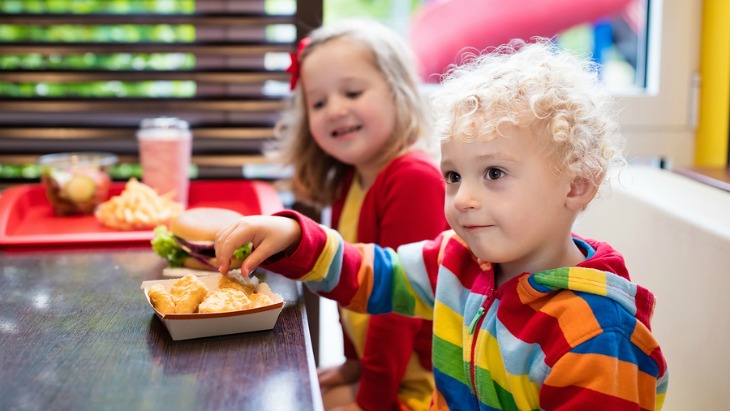 By: Phoebe Ackland, ellaslist
Fish 'n' chips, nuggets and chips, and spag bowl....one Melbourne dad has had enough of the pathetic, unhealthy options listed on kid's menus at restaurants across Australia, so he's launched a 'Death To Nuggets' campaign!
In a bid to fight back against childhood obesity and the plethora of processed food on kid's menus, Jonathan Pangu, a stay-at-home 44-year-old father of three from Elsternwick has launched a series of foodie events for kids and families to get children excited about and interested in healthy foods.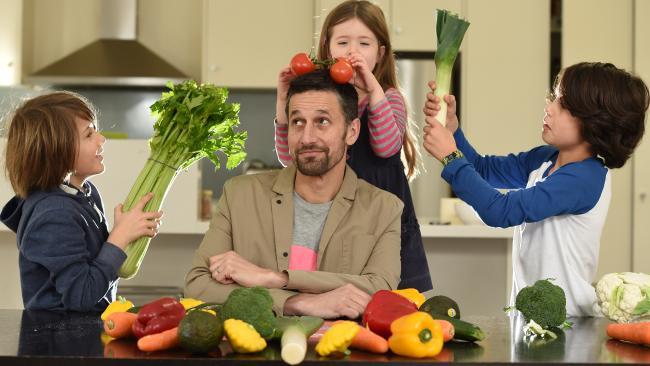 Pangu and his children, Source: David Smith/Herald Sun
Fried Food: Enough Is Enough!
Pangu told the Herald Sun: "As a parent, I know how attractive bad food can be to children. Rather than tell kids what to do, Death to Nuggets uses creativity to make healthy food choices interesting, not a lecture or a chore. We also want a better food environment, so we will be campaigning for better protection for Australian children from these insidious foods that are making them sick."
Melbourne is a foodie haven, with healthy, exotic and unique flavours and combinations filling up cafes and eateries across town. Death to Nuggets seems to think that the adults have all the fun in terms of flavour and variety, with the standard processed bits tacked onto kid's menus. Pangu told the Herald Sun: "Melbourne is a great city for exciting, innovative food, but look at kids' menus and you have to ask why that creativity is not flowing through to children. Kids love creative food as much as adults — why aren't we showing them what great food looks like rather than these bland brown and beige things that are high in sugar, salt and fat?"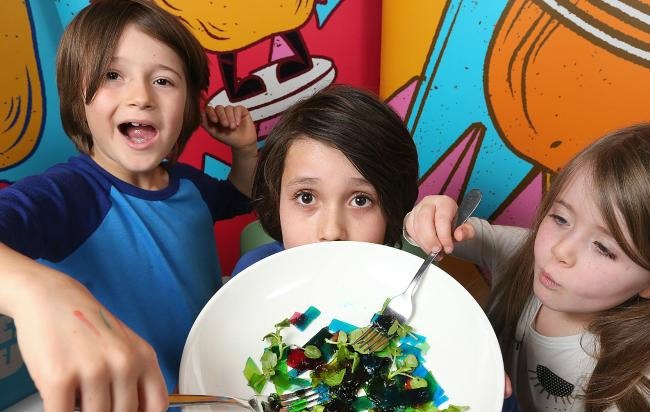 Pangu's children. Source: Ian Currie/Herald Sun
Jamie Oliver Would Be Proud
The campaign aims to rally the support of cafes and restaurants to provide healthier options for children, and for parents to make an extra effort to get kids involved in the kitchen, cooking, tasting and exploring new foods.
Death to Nugget's first Melbourne event called The Edible Garden was a sell-out and offered kids and families a 4-course meal featuring original dishes designed by chef Laura Neville. Neville told the Herald Sun: "Positive experiences are the stepping stones to a healthy relationship with food."
To keep up-to-date with upcoming Death to Nuggets future foodie events, like them on Facebook.