Daredevils and Climbers will Love this Action-Packed Playground at the Jubilee Estate!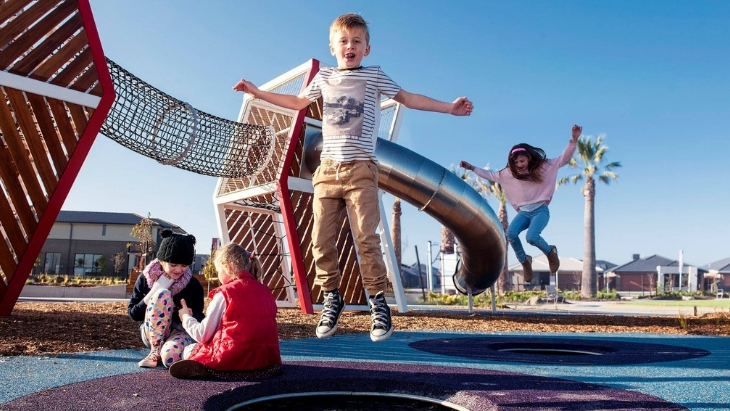 This epic playground launched in 2017, and it's not for the faint-hearted!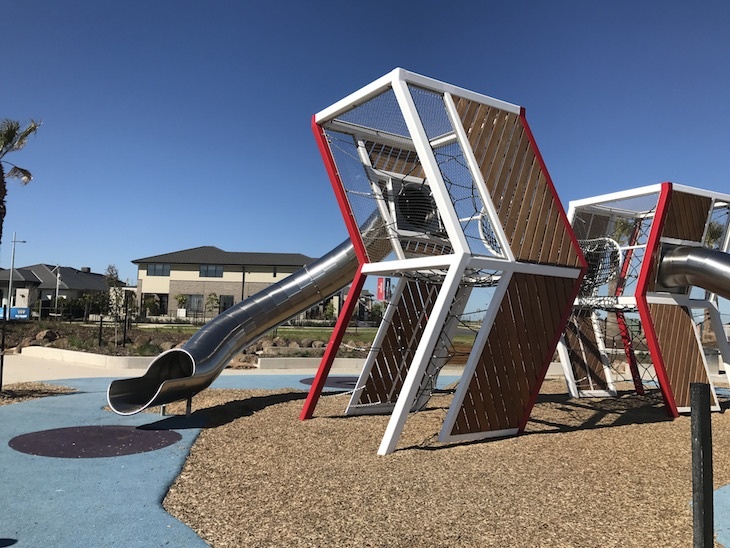 Providing a fantastic physical challenge for those who are up to it, the state-of-the-art playground in the Jubilee estate in Wyndham Vale is unlike many other Melbourne playgrounds.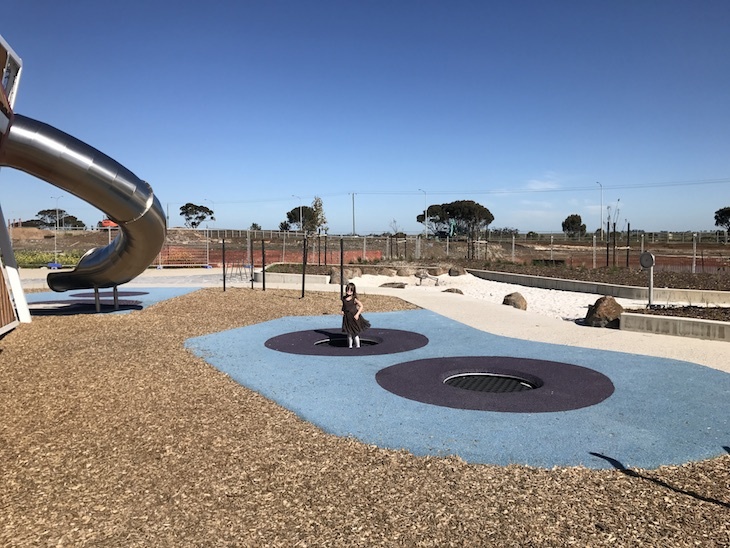 Probably best for kids 6 and up (it was too much for my 5yo), the dizzying array of climbing ropes are the only way to access the great twisty slides from the main equipment, but there are also two swings, a spinner, a birdsnest swing, fantastic native sandpit with small diggers and water pump, and mini trampolines built into the ground dotted around the play structures.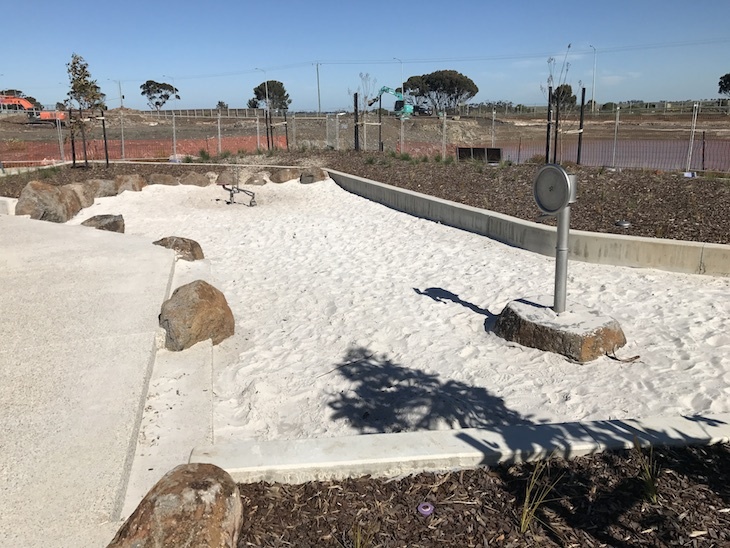 The playground currently features two custom built towers connected by a chain-link tunnel and technology that prevents the metal slides from getting too hot in summer, plenty of seating and space to run around and a fitness zone for adults.
By the time it is finished, the Jubilee Linear Park will also feature a basketball court, a large kick about area and a shelter complete with BBQ facilities connected to the Wetland playground via the linear landscape area.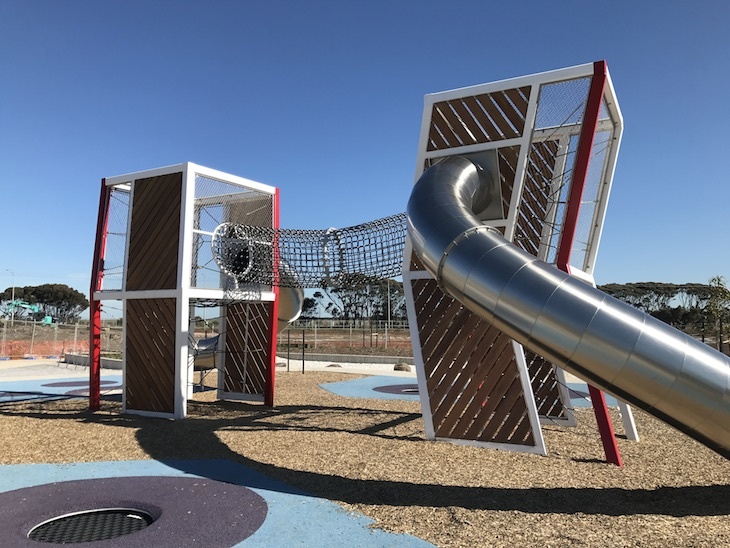 In a Nutshell
Nearest cafe: that would Cafe Fuzion at Manor Lakes Central Shopping Centre
Toilets: None at the moment, but the closest ones are 5 minutes down the road at the Manor Lakes Central Shopping Centre
Shade: None at the moment, but the estate is an ongoing project.
Enclosed: No, and quite close to roads
Parking: There are two close by parking zones within the estate
Best feature: I loved the unusual climbing structure, and both my 5yo and I had a blast on the mini trampolines - such a good addition!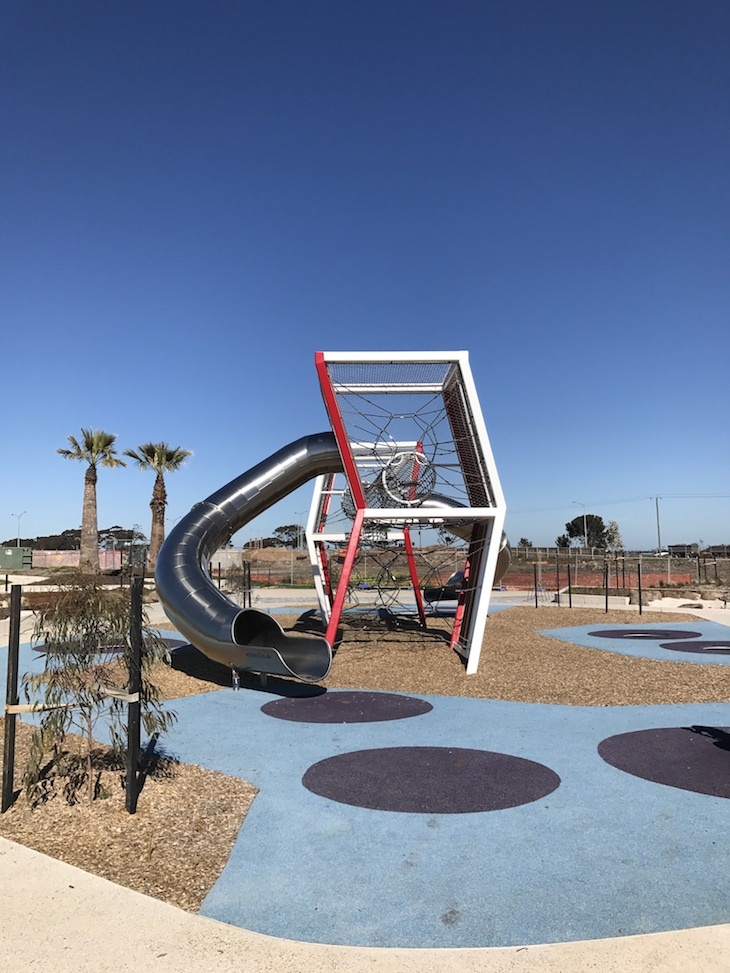 What You Need to Know
Address: 39 Memory Cresent, Wyndham Vale
More Info: Check out the Jubilee Estate website for updates to the facilities.