Dance Yourself Happy: The Largest Sober Dance Party In Australia
Teens
Family
Parents Only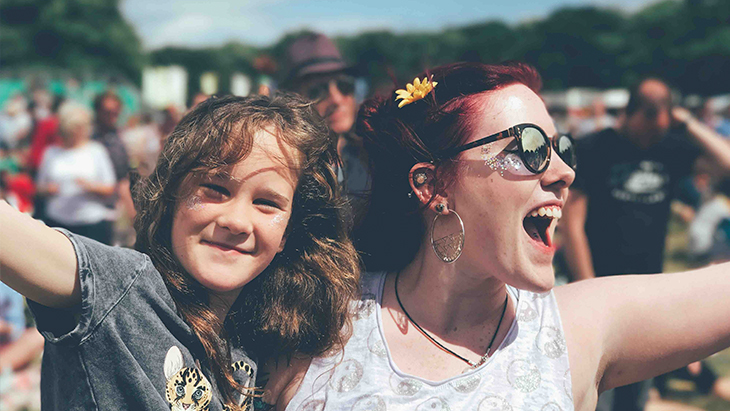 When we became parents, most of us had to say good-bye to nightlong boozy parties. Nothing motivates one to refrain from alcohol and drug-infused night-outs more than the sweet voices of your kids rising at 6 am. Did you ever have to handle morning nappies, kids' brekkie choices and emotional dramas while slightly (or more) hangover? If you did, you'll never do this again. It's like driving with your eyes covered – crazy, risky and begging for trouble.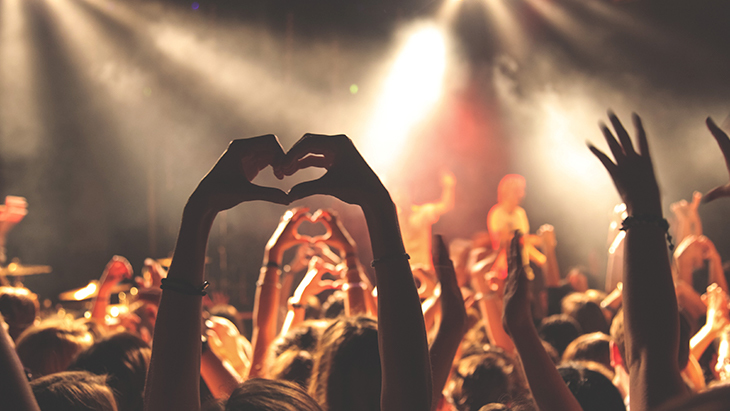 Mindful Sobriety For Parents
Fortunately, with mindfulness and well being continuing to be the 2019 buzzwords, we have entered a new era of mature 'sober curiosity'. It's in with early morning body-moving and dancing sober only till midnight, out with crazy after-parties full of drugs and alcohol. All over the world, all kinds of 'sober parties' are popping up like cherry blossom in May. The organisers promise guests to 'DOSE' on all-natural chemicals like Dopamine, Oxytocin, Serotonin, and Endorphins.
Cirque Xstatic: Natural High
The organisers of Australia's largest sober dance party, Xstatic Sunsets (which took place on Shark Island in the middle of Sydney Harbour this April), are now gearing up to organise more dancing events that don't include alcohol or drugs. Their next big party idea is called Cirque Xstatic – a curated musical journey into the wild and wonderful, with epic DJs, live music, aerial performances, circus tricks workshops, circus games, costume parade and of course dance facilitators to get everyone in the groove.
"We believe that you can get high naturally, just through dancing, self-expression and connecting with others. So our mission is to create the ultimate dancefloor experience with the best music, people, natural setting and sunset locations to get everyone moving, vibing and connecting", says one of Xstatic Sunsets founders, Jasper Vallance.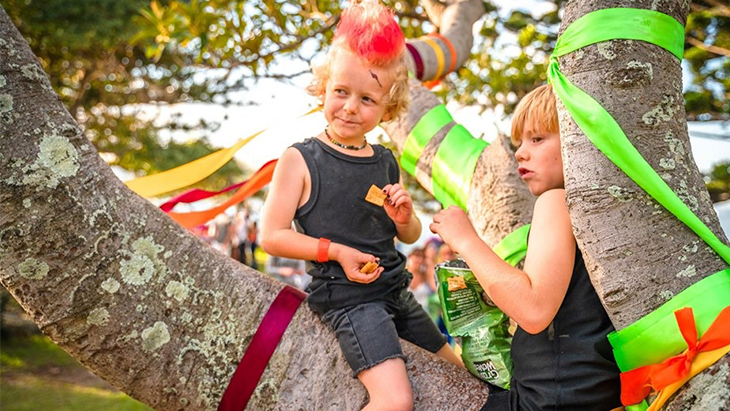 Kids Will Look Up To You
Best of all? You may not even have to splurge on a babysitter, as this is the kind of party that you can bring your kids to! (of course: not recommended for bubs). And after grooving into the sunset, you may easily look forward to a good night's sleep, and start your Sunday doing what you love.
Other perks? Dancing is known to be one of the healthiest workouts, making your body and mind happy. When you dance, you're also connecting with the people around you. In 2012, researchers at the University of New England in Australia discovered that people who attended tango lessons had lower levels of anxiety, stress and depression, and that dancing was more effective in lowering anxiety than meditation. Recently, a Swedish study found out that teenage girls who danced regularly had higher self-esteem than their peers who didn't take part in that activity.
So make your heart skip a beat at this coming sober dance session, and join a movement of other 'sober curious' party-goes. No hangover and only happy hormones included.
To keep up-to-date with the next sober dance party, visit their website.
Have you signed up to our newsletter? Join ellaslist to get the best family and kid-friendly events, venues, classes and things to do NEAR YOU!