Cyber Safety Tips To Stay Safe Online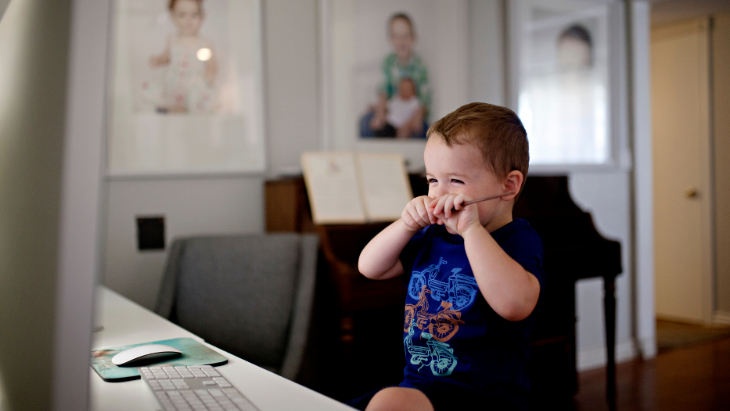 With Safer Internet Day 2021 just around the corner (9 February), the topic of cyber safety is on our minds. The internet is one of the best resources available to families but is also once of the riskiest. Many users will blindly share and update information online without giving a second thought as to where this information is going and who's seeing it. This reality becomes even more terrifying when we realise that many of these users are kids. This is when cyber safety becomes crucial.
What Is Cyber Safety?
Put simply, cyber safety is being safe online to ensure your personal and private information doesn't get into the wrong hands. With school-aged children now using the internet on a daily basis for school and recreation, they are unfortunately opening themselves up to the often dangerous worldwide web and its plethora of hackers, cyberbullies and con artists.
How Can We Practice Cyber Safety?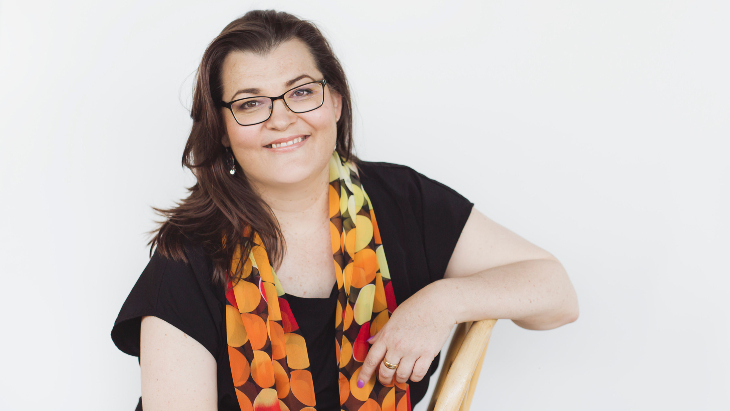 To get an experts opinion on cyber safety and how to ensure kids stay safe online, Jacqueline Jayne, Security Awareness Advocate for KnowBe4 APAC shares her tips for parents, caregivers and kids to stay safe online:
Parents And Caregivers:
· Before entering any information on a website, especially one from an email, ensure there is a padlock in the URL bar of the browser and that the website is the one you actually think you are going to.
· If you see a deal that seems too good to be true, specifically ones that say you can get that really awesome laptop for the kids at half the usual price, it is probably a scam. It's good practice to only purchase from reputable organisations for your school supplies, which provide a secure and encrypted connection for making purchases.
· Avoiding the shops? Be aware that there are scams out there for parcel deliveries. Only ever use an official website or app to track your deliveries. Treat SMS and emails about 'delivery issues' with caution as they may be fake.
· If you suspect you've been scammed online and you have given up a credit card number, contact your bank immediately.
· If you have handed over your login information, change the password immediately.
· Make sure you know what they are using on their devices!
Children 12 Years And Older:
Free Public WiFi
Don't use free wi-fi as it is 99% unsecured. If you must use it, please make sure you use a VPN (Virtual Private Network), which will keep your data and online activity safe from prying eyes.
Social Media
Be extra vigilant when it comes to invitations to events or friend requests. Sadly, there are some opportunistic people who prey on kids and they will go to great lengths to create fake events or fake profiles.
Be cautious of trolls online. These are people who deliberately make a provocative statement or comment designed to make people respond.
Update your privacy settings on all your social media apps so that the only people who can see your posts are your friends.
Passwords
Update all your passwords regularly and make sure that you don't re-use any passwords or login details. And don't share your passwords with anyone!
Cyberbullying
If you are sending, posting or sharing harmful, negative, mean or false information about someone, you are being a cyber bully. This can be via text, SMS, Instant Messenger, email, Facebook, Twitter, Instagram, Snapchat, Tik-Tok etc.
Being a bully online is easier than being a bully to someone's face and the statistics are terrifying with one in five young people being bullied online.
If you see any cyberbullying online, don't participate but take a screenshot as it might be needed as evidence.
Mobile Phones
Be extra careful when communicating with someone online who you have never met and make sure your friends know where you are always. Check in on one another or stay in groups.
Sexting
Sending, sharing or asking for sexually explicit images, messages or videos from someone could be treated as a criminal offence if it involves someone under 18.
Sending a sext to someone who did not ask for it is illegal and if you are under 18 and send sexts you could be charged with producing or disseminating child pornography and put on a Sex Offender Register.
If you do receive an unwanted sext message:
- Don't forward it or share it or upload it
- Don't delete it either as you might need to show it to your Parents, Caregivers or Police.
Think before you share. It's human nature to want to take selfies and photos to capture memories. Just remember that once you share a photo online IT IS THERE FOREVER and pay attention to what's happening with those around you. No one has the right to take a compromising photo of someone else and post it without their consent. Don't share embarrassing photos of your friends or anyone for that matter.
I recommend that children under 12 years of age only ever use their devices for calls.
Resources For Parents, Caregivers And Kids
Download The Emergency Plus App
In an emergency, time and location accuracy are critical. By downloading the 'Emergency +' app, you'll equip yourself with a powerful tool that will help you call Triple Zero (000) quickly, and allow you to accurately communicate your location to emergency call-takers.
'Emergency +' is a national app developed by Australia's emergency services and their government industry partners, helping people to call the right number at the right time, anywhere in Australia. Emergency + also includes SES and Police Assistance Line numbers as options, so non-emergency calls are made to the most appropriate number.
For more useful information to help your family stay safe online, visit eSafetyCommissioner.
What Else Is Making News?
How To Find The Best Schools In Sydney
The Magical Age When Parenting Gets Easier
Australian Park Receives International Award
Have you signed up to our newsletter? Join ellaslist to get the best family and kid-friendly events, venues, classes and things to do NEAR YOU!