Craziest Slides In The World!
By: Phoebe Ackland, ellaslist
Could it be that one of the greatest joys in life is slides? These epic slides will make you want to country-hop just to try them all! Our tummies drop just thinking about zipping down one of these…
1. Ultimate Abyss, Royal Caribbean's Harmony Of the Seas

This video speaks for itself! We're a massive fan of the lights on the roof of the tube- what an experience!
Source: UNILAD Facebook
2. Boeing 747, Oregon

This one makes our list for creativity! At the Evergreen aviation museum and water park (what an awesome combination), a ride on one of the water slides shoots you straight through a real Boing 747 on the roof.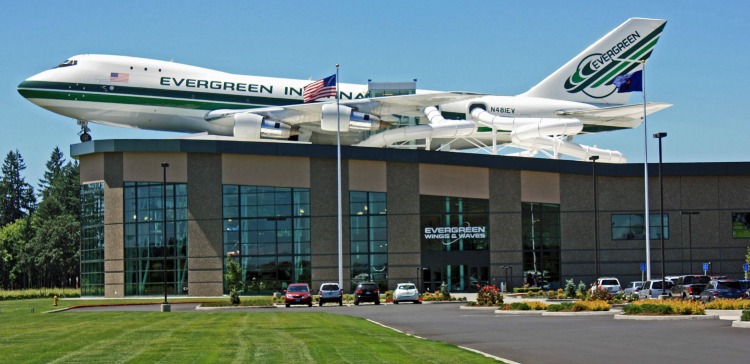 Source: Shanghai Metal Corporation
3. Insano, Brazil

The world's tallest water slide- standing at 41 metres! This hair raiser has made Guinness World Records and is over in just 5 seconds, a near-vertical drop. Daredevils from all over the world come to try this one- we think we'll pass.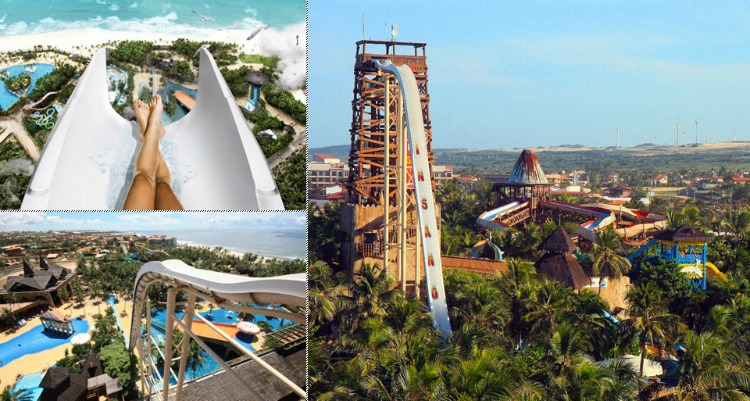 Source: Travel Mint
4. Skyslide, Los Angeles

Absolute sheer terror. Beginning at the 70th floor of the US Bank Tower, get a view of the city on a slide built on the exterior of the building! It's made of glass- meaning it feels like you are hovering in the sky with nowhere to go but down… If you're scared of heights, best to avoid this altogether.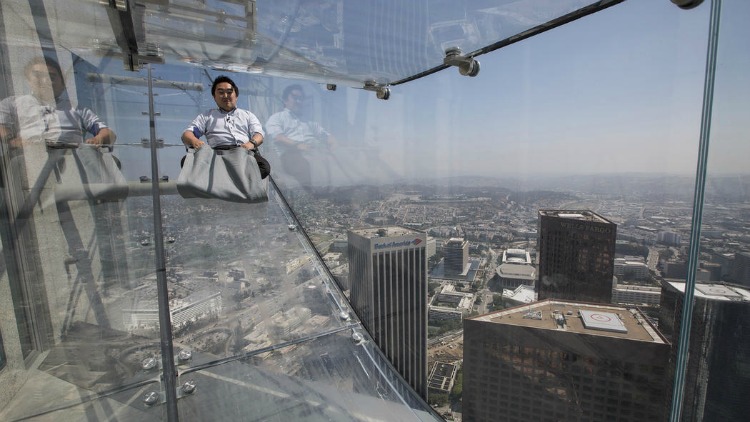 Source: Brian van der Brug / Los Angeles Times
5. Printemps Mall, China

Forget elevators! In a luxurious Shanghai shopping centre you'll find a stainless steel slide that in 16 seconds takes riders from level 5 to the ground floor. It's free to ride, and apparently suitable for people aged 3 years and up. We take our hats off to this clever mall for ways of getting people in the door!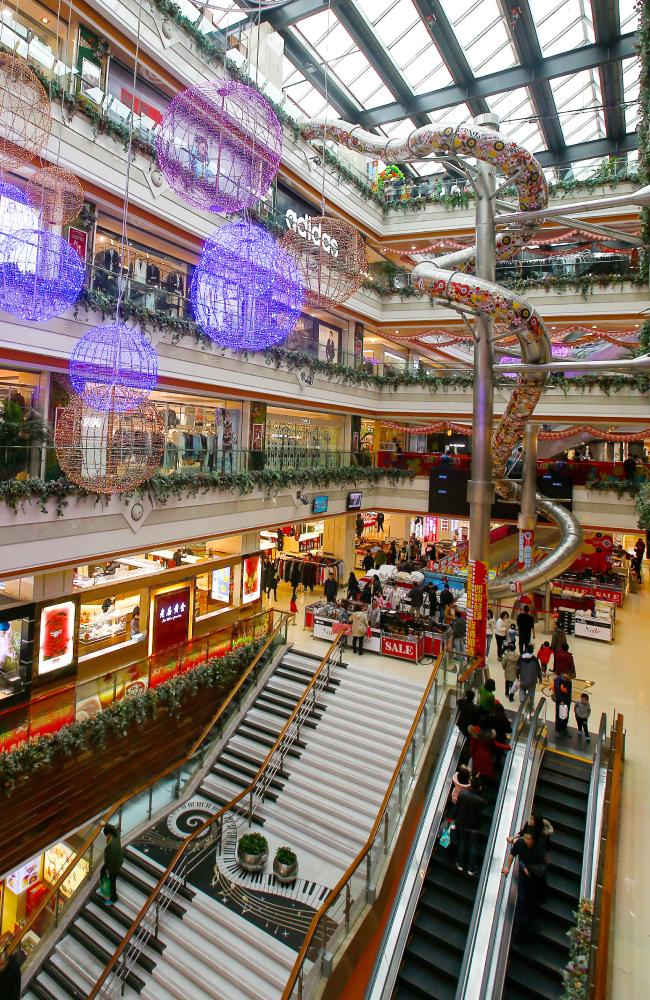 Source: news.com.au
6. Las Paylas Natural Waterslide, Puerto Rico

Forget man made water slides- this one is au naturale. In a rainforest, the rocks have been transformed into the most beautiful of playgrounds, complete with 2 water slides.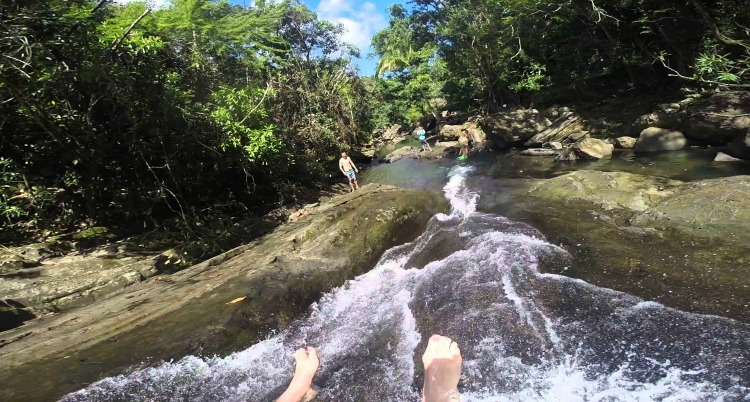 Source: Katie Arruda Youtube
7. Leap Of Faith, Bahamas

Aptly named- faith is what you're going to need to endeavour down this one! Inside the Mayan Temple, you can shoot through shark infested waters in a clear tube. We aren't kidding. We just pray those tube walls don't give in..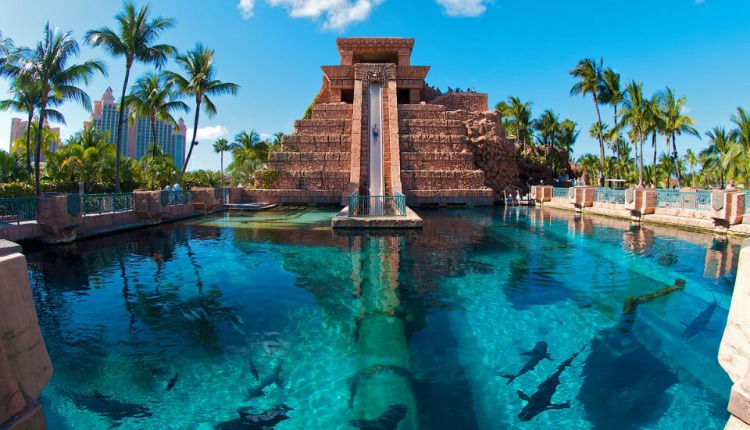 Source: WHERE COOL THINGS HAPPEN
8. Harbin Ice Wonderland, Thailand

Not the kind of slide you'd expect from steamy Thailand! Ice slides are a mode of transportation in this winter wonderland themed amusement park, with LED lights creating a magical, glowing experience. You can even slide around the different displays (some as big as 2 football fields in length!), like the replica Great Wall of China. How unique.
Source: abc NEWS
More Cool Stuff On ellaslist