KidsShack is A Kid-Friendly Cafe In Sydney With A Giant Superslide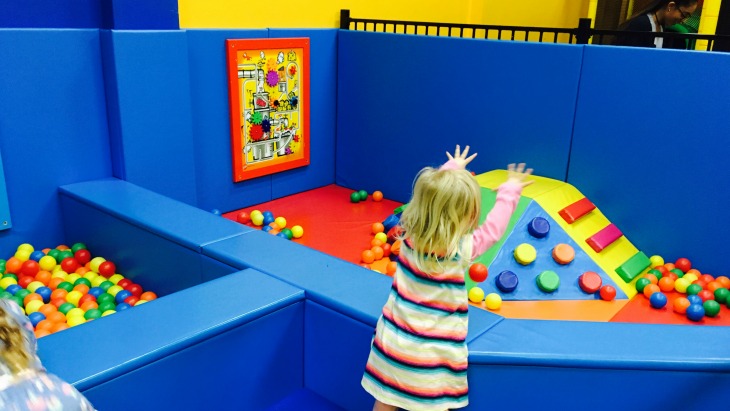 By: Lisa Wolff, ellaslist editor
There are not many true kid-friendly cafes in Sydney. Some may offer a token box of toys in the corner or perhaps a chalk board and a small play area. Well, we've discovered a cafe hidden in the Inner West that is a kid's paradise, with a menu that will keep the grown-ups happy too.
KidsShack offers an extensive indoor play section as well as a number of themed party rooms and a cafe, open for breakfast and lunch Tuesday - Sunday and weekend dinners (until 9pm). Friday and Saturday night dinner is extremely popular and the menu boasts German favourites such as pork knuckle, schnitzel, sausages and beer. Families love being able to get together with friends over a hearty meal and a few drinks while the kids are scrambling happily up and down the play equipment.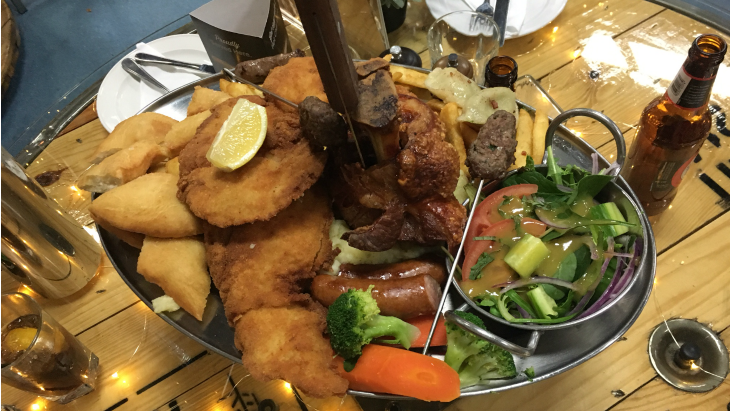 For The Little Ones
There is a separate baby/toddler area with a big ball pool and mini-climbing equipment. This is a gated area so it's a safe area for little ones to play. The rest of the play space is a hive of intertwining tunnels, webs, slides, hidey holes and secret spots just waiting to be discovered.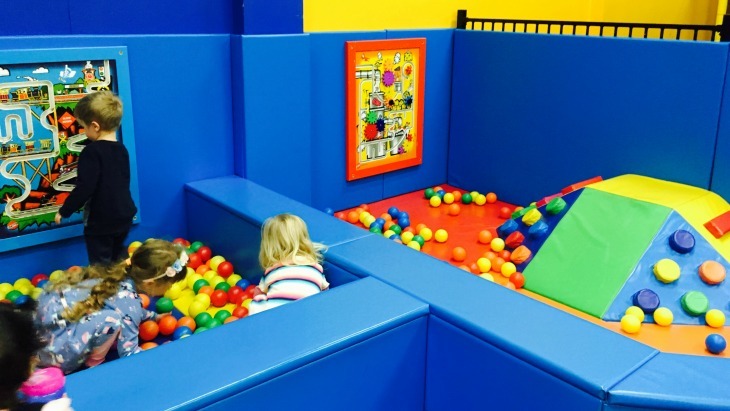 Superslides....
The highlight for my kids were the twin super slides. These look much scarier than they actually are but it did take a bit of coaxing to get the kids to whizz down them….but once they did, there was no stopping them. The only thing to look out for are curious crawlers who tend to try and creep up the slides, if their mums and dads were distracted. The play equipment is adult-friendly and grown-ups are welcome to have a go at climbing around and speeding down the slides. The kids were thrilled to have their parents racing them down the slippery dips.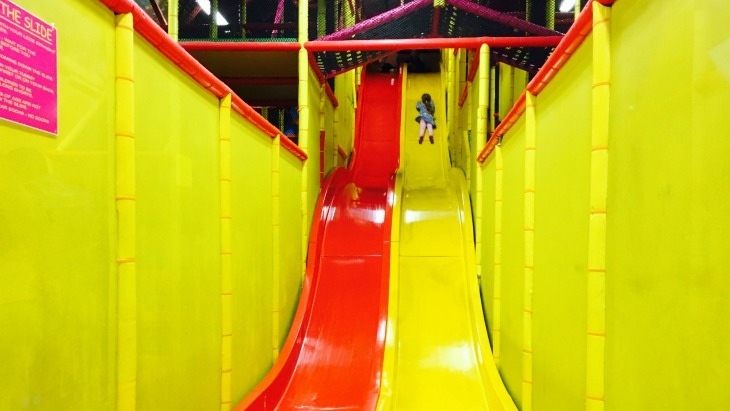 Dumplings
After the kids had a big play, we took a break at the tables for an early dinner. The kids chose nuggets and chips (big tick from them) and the grown-ups sampled the specialty dumplings (perogi) filled with mushroom. The menu is quite extensive with a choice of German specialties (goulash, pork knuckle (which needs to be pre-ordered), meatloaf) as well as burgers and schnitzel.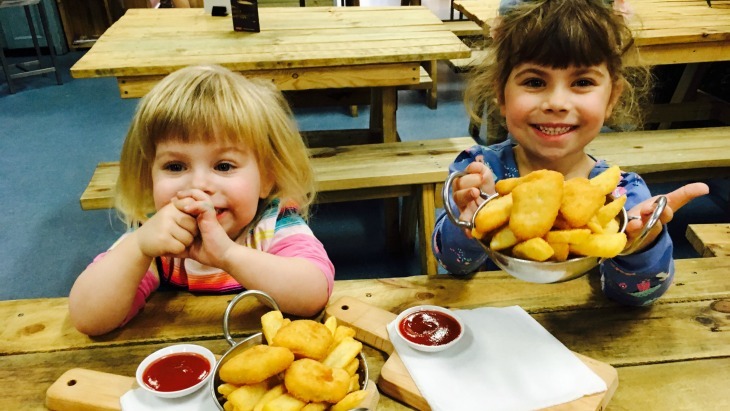 Party Fun
KidsShack is a brilliant option for a birthday party - it's all inclusive so you and your guests just need to arrive and everything else is taken care of. We loved the Wonderland disco room at the back which has a glitter ball and flashing lights. The Aquarium Room is decked out as Ariel's underwater kingdom from the Little Mermaid.
Every Girl's Dream
The unique offering is the pamper parties. Every Girl's Dream is a party with difference, where girls get their hair, make up and nails done, are taught how to walk a runway and then put on a fashion show for the parents complete with karaoke. These parties are held in the custom decorated salon, complete with lit-up mirrors.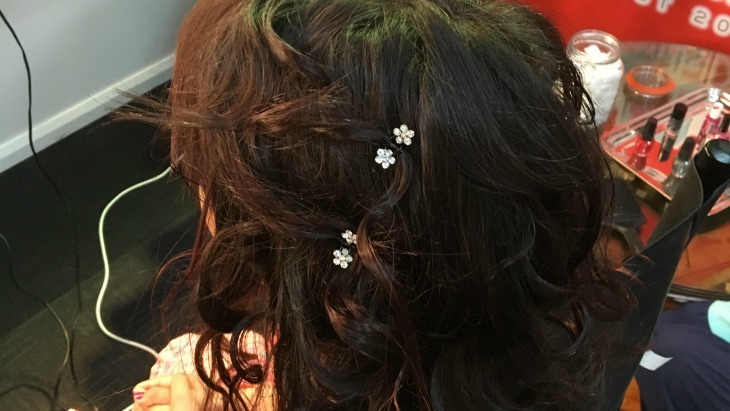 In a Nutshell
What makes the cafe kid-friendly? Huge adventure play area for kids of all ages, kids menu, party rooms
Atmosphere: Very child friendly, casual and fun
The Food: German specialties
Value-for-Money: Portions are generous and entry is free on weekends after 5:30pm
Special features and Fun bits: The superslide and the fun themed party rooms
Who is the cafe best suited for? Families with kids of all ages. Great venue for birthday parties
What did we love? The kids are entertained for hours while the parents can enjoy their meal
What You Need to Know
Open every day: 9am - 5:30pm (Tues, Wed, Thurs, Sun) ; 9am - 9pm (Fri & Sat)
Address: 283 Homer St, Earlwood
Parking: Easy enough to find a park on the side streets nearby.
Amenities: Toilets in the cafe and baby changing facilities