Condom Company Launch New Cartoon Aimed At Distracting Kids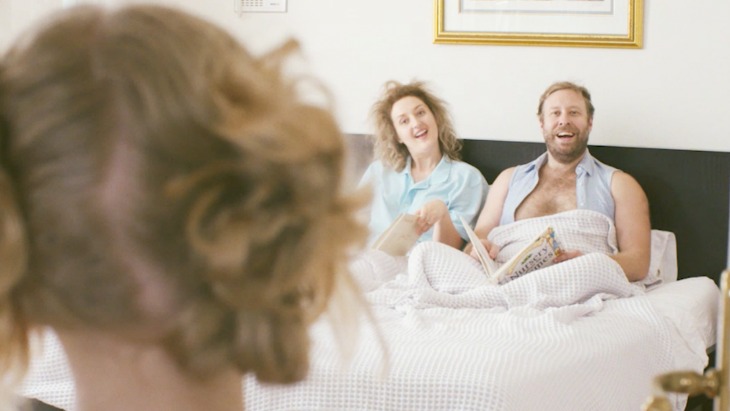 By: Alex Harmon, ellaslist
Kids getting in the way of your sex life? Does the thought of them walking in on you getting it on kind of kill the mood? You need this new cartoon, made especially for you by Four Seasons Condoms that promises to distract your kids while you and your partner get it on!
Sydney based agency, Marcel are behind the show, called The Extendables, which is about a group of extraterrestrial puppets who come to earth. Not only does it give parents a short window of opportunity, it actually monitors the kids by securely pairing their smartphones to any tablet, desktop computer, laptop or smart TV with a webcam, effectively turning it into a motion sensor. So if the kids decide they've had enough and go on the hunt for their parents, the motion detector will pick up the movement and send an alert to mummy or daddy's connected phones.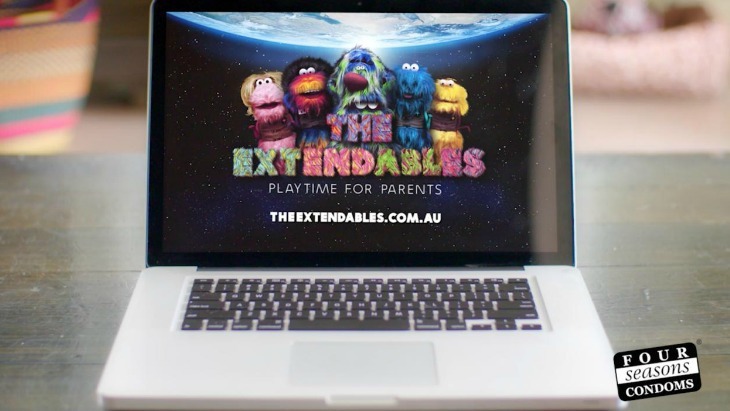 Should parents need a little more than just a few minutes (here's hoping!) there's also an option to 'extend' for another five minutes, as many times as you want. Let's hope your kids like repetitive cartoons!
The launch of The Extendables comes after Four Seasons found a third of Aussie parents had a fear of being interrupted during sex. On top of this, 22 per cent of parents reported having less quality time for romance and sex with partners at times when the kids are around, such as during school holidays.
Check out the hilarious trailer here:
Around 73 per cent of respondents said they had been interrupted by their kids during sex, which made the creators think, there must be a better solution than just putting on Finding Dory and hoping for the best.
Wesley Hawes, deputy ECD at Marcel Sydney said: "This is a real issue that affects nearly all parents at some point of their lives and I hope our fuzzy friends allow parents around the world to reconnect again. I'm the target audience. I've got two children – a three-year-old and a seven-week-old, and I haven't had sex for about four years."
To install and run The Extendables, parents can securely pair their smartphones to any tablet, desktop computer, laptop or smart TV with a webcam by going to TheExtendables.com.au on both devices and simply entering a code. Once paired, parents can control the cartoon and receive an alert if their kids move away from the screen from another room in the house.
So there you have it, could this new concept help bring back the sex life you had before your kids ruined it!?