Clothes That Grow With Your Child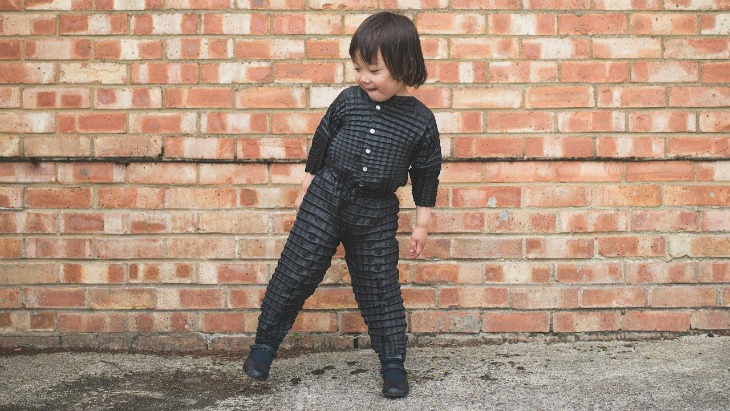 By: Phoebe Ackland, ellaslist
This incredible line of children's clothes grows with their little bodies, bringing a whole new meaning to 'sustainable fashion'. But how on Earth does it work? Check out this incredible video:
Source: INSIDER style
Fashion We Can Totally Support
Designed by Royal College of Art graduate Ryan Mario Yasin, the clever pleat system of these pants and shirts mean that they can grow bi-directionally to meet your child's ever-changing heights and widths. How disappointing is it when you find the cutest little vest or absolute perfect print on a pair of pants for your little one, only to have them wear them to death and grow out of them within months? Such a shame, and so silly when you think about how much waste this industry is producing.
Petit Pli creates clothes for children aged 6 months to 36 months, and it is understood that children can fit into as many as 6 different sizes during this period of rapid growth. The range is windproof, ultra lightweight and waterproof, and super comfortable so children can run, jump, squat and "explore the Earth" just as they're supposed to. The line aims to reduce waste within the fashion industry, save parents money on buying their children sets of clothes only suitable for a small window of time, and give kids a way to play in the rain, wind or whatever else with total ease.
Currently, because the technology of the fabric is so advanced, it's patent pending. If you'd like to support the eventual manufacturing of this kid's line making a serious difference, then become part of the Petit Pli Contributor's Club and get seriously involved!