Classic Movies to Re-Watch With Your Kids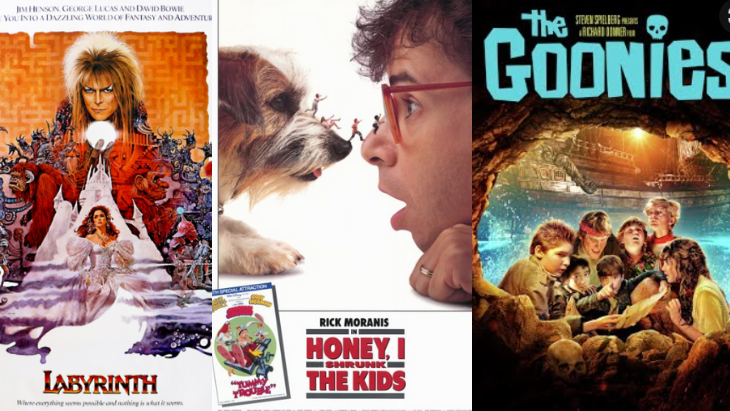 When it comes to family time, there's nothing better than a snuggle on the sofa to watch a movie or two.
But if you've exhausted the latest releases, it might be time to introduce your kids to the movies you watched during your childhood.
Here's out top 12 classic movies to re-watch with the kids.
Classic Movies for Pre-Schoolers
1. The Jungle Book, 1967
Despite being 45 years old, this Disney classic is still such a big hit with kids, especially littlies.
2. The Wizard of Oz, 1939
Slip into a completely different world with tinmen, talking lions, a wicked witch and even flying monkeys.
3. Little Mermaid, 1989
The graphics are timeless, with the Little Mermaid boasting to some of the most-loved characters of any Disney film.
RELATED: Best Kids Movies on Disney+ Right Now
Classic Movies for Five Plus
4. Babe, 1995
A movie that has you laughing and crying in equal measures. A little pig that thinks he's a sheep dog but looks as if its fate is set.
5. Honey I Shrunk The Kids
Calling all 80s kids, this is a truly iconic film. A dad shrinks his kids in a science experiment and then we follow their adventure until they size back up to full human.
6. Annie
Okay, we'll admit that this is a love or loathe movie. But if you've got an all-singing, all-dancing kid on your hands it's likely they'll love this Broadway musical-turned-film.
For Tweens
7. E.T, 1982
The movie with the most heart on this list, following the journey of a little boy finding an alien in his backyard. Laughter and tears all likely.
8. The Goonies, 1985
A cult classic, The Goonies sees a group of friends find a treasure map and then search for the gold of pirate One-Eyed Willy while being chased by criminals also trying to find the treasure.
9. Home Alone, 1990
For many of us, it's not Christmas unless Home Alone is played at least once. Little Kevin takes on two burglars after his parents leave him at home by accident at Christmas.
Classic Movies for Teens
10. Grease
We try not to think too much into the bizarre love story, with Sandy having to turn from wholesome to leather-pant wearing to nab her man, and focus more on the incredible soundtrack. Rizzo for life.
11. Back to the Future
If there's only one movie that the fresh generation should watch it should be Back to the Future. Time travel, a mad scientist and a teenage boy navigating it all.
12. Labyrinth, 1986
This fantasy movie is one of our favourites. Sarah has 13 hours to get through the Labyrinth and save her baby brother from the gobblin king, better known as David Bowie in a pair of tights.
Go On, Keep Reading...
Simple Cooking Ideas for Beginners While You're Stuck At Home
Where To Get Groceries Delivered In Sydney
Which Shops Are Open Doing Lockdown?
Get Creative with Playdough
Cosy Cabins We're Booking Into Once Out of Iso