Check Out This Super Sweet Note From A School Teacher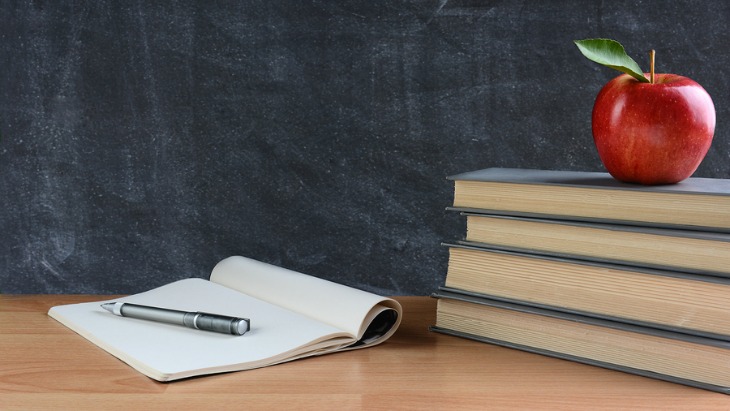 By: Phoebe Ackland, ellaslist
Ahead of their final exams, one Year 6 class in the U.S received a particularly heart-warming note from their teacher. The beautiful letter, titled "Year 6 Homework", serves children and their parents a reminder that they are first and foremost kids, and there's more to being a kid than academic testing.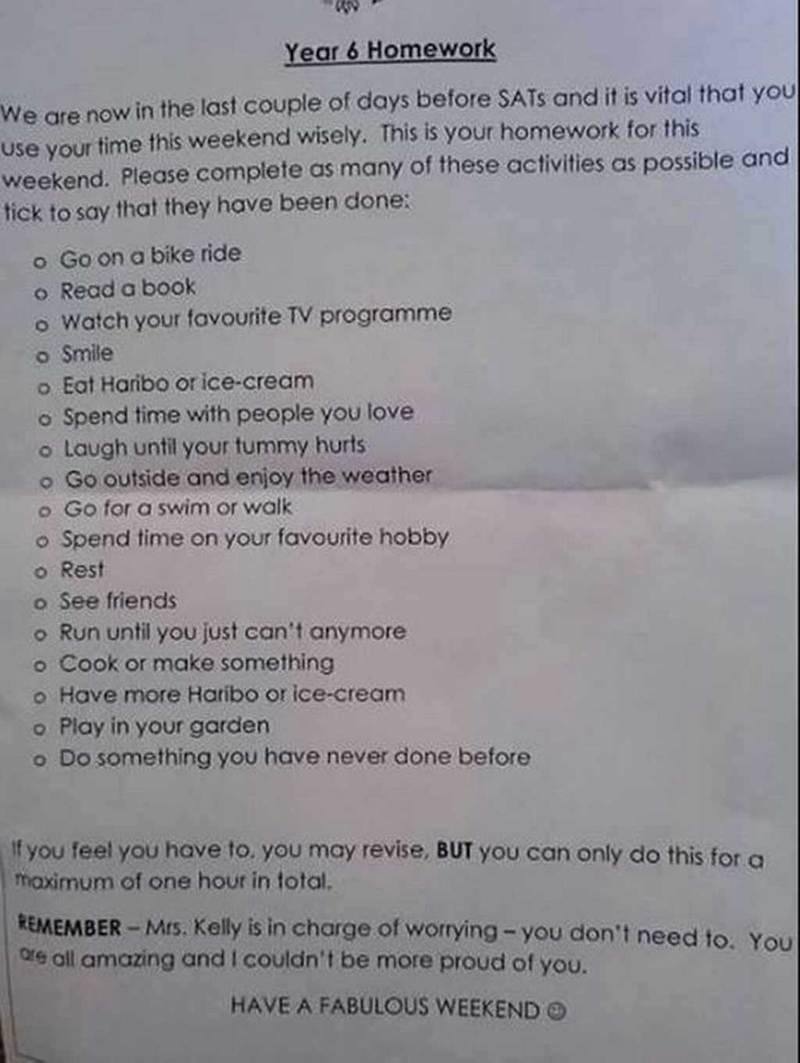 Let Them Be Kids
Just days on from NAPLAN testing, Aussie kids know all too well of the stress and pressure that piles up around test time, despite being so young. We applaud Helen Kelly, the awesome teacher from Boothstown Methodist Primary School who wrote this note, for the reminder that the simple, 'kid's' things are just as important for their development, learning, and success. Kelly sent this letter home with each of her 32 pupils, and told M.E.N: "We just wanted to recognise that children put so much hard work and effort into their school work and their preparation. It's easy for children to be anxious about these tests and we wanted to make sure they're not worrying too much about them."
Back here in Australia, the supportive letters from teachers and principals have been shared all over social media. One teacher, reportedly from Sydney's Hills District, sent students home with a letter last week saying there was something "very important" the students should know.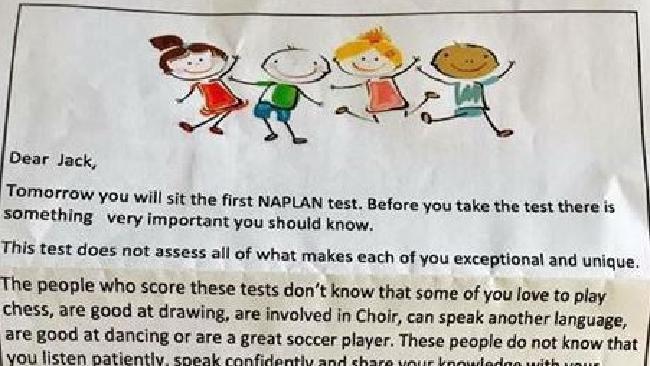 "This test does not assess all of what makes you special and unique," the teacher writes.
"The people who score these tests don't know that some of you love to play chess, are good at drawing, can speak another language, are good at dancing or a great soccer player."
Now that NAPLAN is done and dusted, maybe get your kids to tick off a few things from Miss Kelly's list this weekend: laugh until your tummy hurts, eat ice cream, or go on a bike ride. Sounds like a pretty nice weekend plan to us!