Canoes, Champagne And Canapés Is Our Kind Of ❛Roughing It❜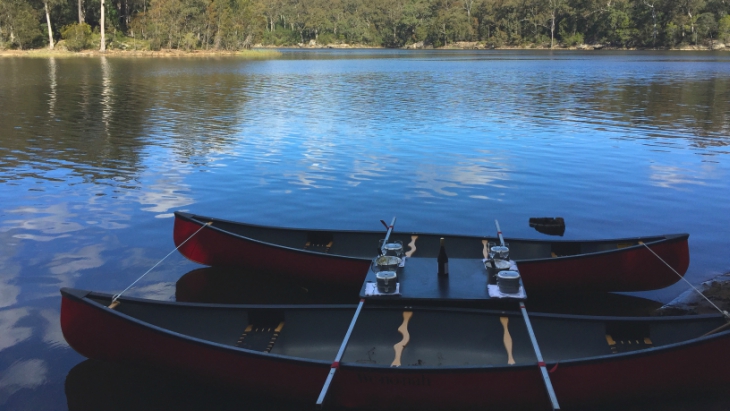 By: Alex Harmon, ellaslist
If your New Years Resolution (I don't care that it's September) was to be more "outdoorsy" but taking your kids to the local playground isn't really cutting it, then we have the event for you. Canoes, Champagne and Canapés is a gourmet outdoor experience part of WildFEST, a new three-day celebration of the food, drink and wilderness of NSW's Southern Highlands.
Imagine yourself gliding downstream on the Kangaroo River from Beehive Point to the mouth of Yarrunga Creek with the backdrop of the Morton National Park in Kangaroo Valley as you sip on champagne and snack on gourmet canapés like yabby rolls with local mayo!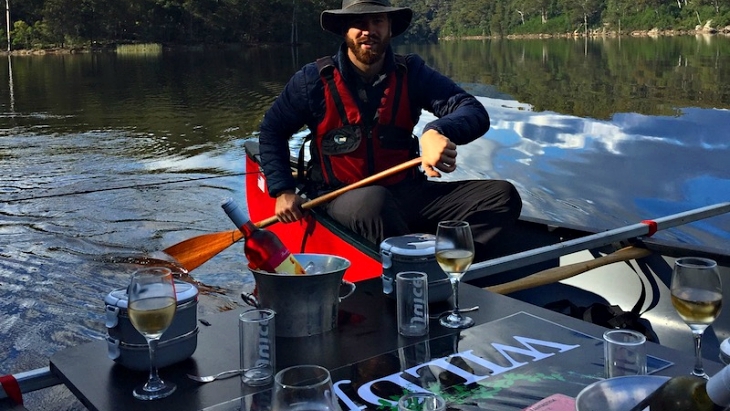 These custom-built double-canoe rigs are comfortable, stable and unsinkable, so if the thought of sitting in a rocking boat as you try not to spill your glass of bubbles makes you nervous, think again!
You'll also get lots of local knowledge as you cruise downstream with your own personal tour guide, Travis Fenay.
The Details
There are 3 sessions on Friday 27th, Saturday 28th and Sunday 29th October 2017.
Price is $195 per person. Kids over 6 years are welcome with an adult and they offer a reduced price for those under 18 years where wine is not appropriate.
Bowral to Beehive Point is 45-60 minutes drive and the last few kilometres are on the dirt to add in some fun 4WD as well. Transfers to and from Beehive point are not included in the price but can be arranged if required. There is ample parking to self drive.
Find out more here.