Bongo❜s Bingo Is Back & It❜s Going To Be Wilder Than Ever
By: Alex Harmon ellaslist
We were so excited to hear last year that Bongo's Bingo was bringing the wildest mum's night out to ever go down to Sydney...so naturally, we're pretty excited that it's coming back again!
The first bingo rave to hit Sydney went down at Paddington Town Hall last year, and just when we thought it couldn't get any better, this time the event will be headlined by Irish boy band icons: Westlife's Brian McFadden and Boyzone's Keith Duffy. Oh my lucky days!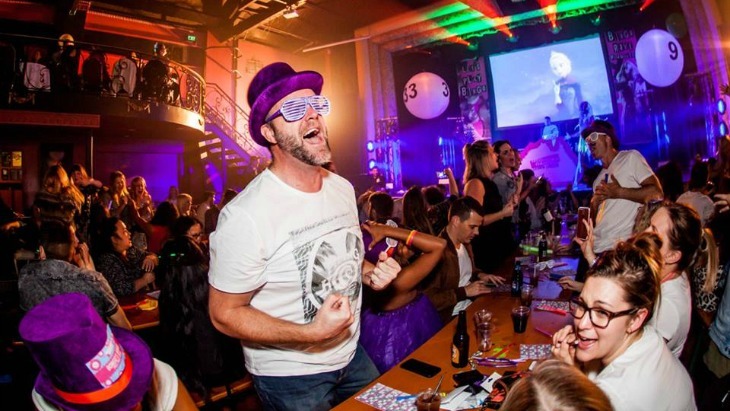 Save The Date
Tickets will go on sale this Monday February 5 so make sure you hop online promptly because they sold out within 5 minutes last time! Then mark your calendars for Saturday March 31 2018 (which also happens to be the Easter long weekend - we might even get a sleep in!)
What You Can Expect
Timeout attended the first bingo rave, and they shared a few tips about what to expect:
1. It's not your typical game of Bingo: According to Timeout, people are dancing on the tables within 5 minutes, and RSA marshalls try unsuccessfully to get everyone back onto ground level. Apparently, there were even the flashes of several pairs of women's breasts.
2. It's overrun by Brits: According to Timeout, 80% of the crowd is British! It makes sense, considering Bongo's Bingo is straight outta the UK. Apparently, the first thing the host said was "Anyone here a Scouser?"
3. Dress Up: According to Timeout, dress like you're the cast of Geordie Shore or Love Island- big hair, fake tan, lashes, the whole bit. Parading the stage are cross-dressing green absinthe fairies called 'Slutty Susie', so nothing is off limits.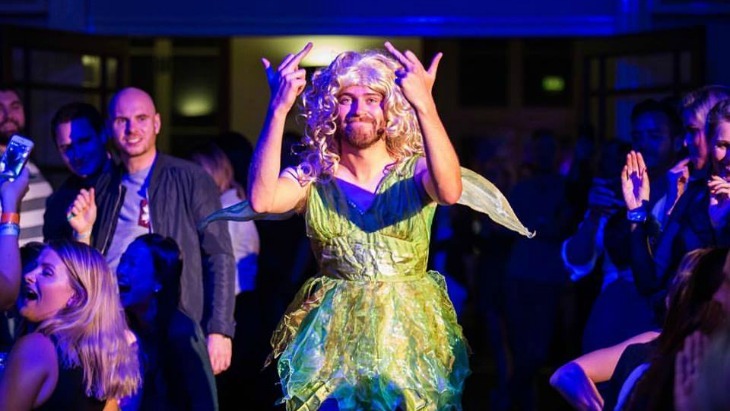 4. Don't expect a banquet: According to Timeout, only have your expectations set at "shit tinnies and bland hot dogs", or a scene from a messed up Harry Potter grand feast with red plastic cups and hot chips strewn across the long tables.
5. The prizes are serious business: According to Timeout, the last event in Paddington saw 15L of booze handed out. Each game has a type of booze attached to it, be it tequila, gin, goon, absinthe, or Jägermeister. There were some other seriously random giveaways too including a life-sized Justin Bieber cut out, a 6-foot tall teddy pair and a double ended dildo (may we remind you again this event isn't for kiddies!)
6. Be aware: According to Timeout, there were undercover cops at the last one searching people, so don't be caught out with anything or doing anything you'd seriously regret!
7. It's a full on rave: Timeout reminds players that this is no ordinary game of bingo. Prepare for 15-minute rave breaks with back to back smashers including 'Cotton Eyed Joe' and 'Pump Up The Jam', so glow sticks are recommended. Oh, and you'll be showered with cocoa pops and streamers so don't wear white or anything you couldn't bare destroying.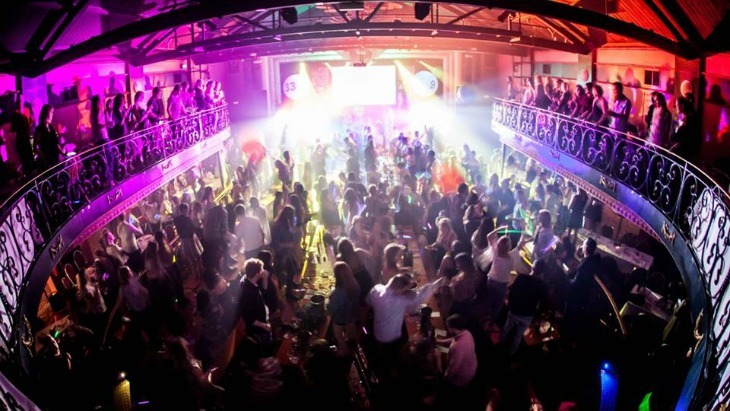 Here's what some attendees of Bongo's Bingo Down Under had to say:
The best night ever - totally like nothing I've ever experienced before. Best fun and bonkers at the same time.
A brilliant night had by all. The Bingo Bongo crew are truly entertaining. Added bonus I won a T. rex outfit and a bottle of tequila!!
Best bingo I've ever played, dancing, alcohol and prizes, what could be better!
So random. So fun. Like nothing else in Sydney. Loved it!! Can't wait for Bongos Bingo to come back.
Like nothing you have experienced before. Non stop laughs and dancing. Top night!
A night you won't forget in a hurry. Fun, fun, fun!!!
Tickets go on sale February 5, 2018. It is at the Big Top Luna Park: BOOK TICKETS HERE!