Best Christmas Toys for Kids 2019
Toddlers
Preschoolers
Kids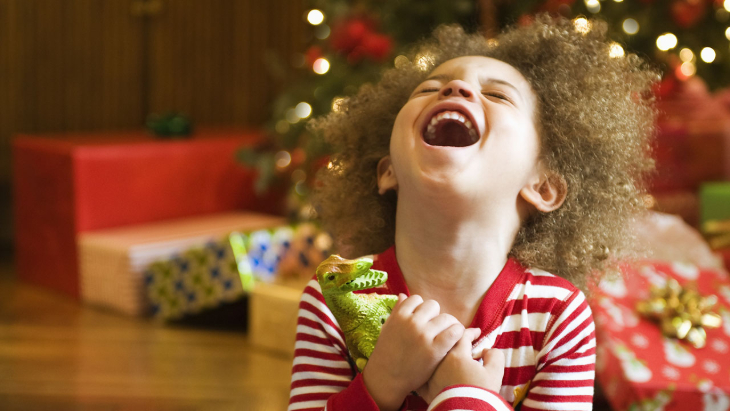 It is coming up to that special time of year, which means loads of parties, house decorating and frantic Christmas shopping. We can all agree that there are lots to love about the festive season- seeing the joy on children's faces when they open their new toys is certainly one of them.
To make your Christmas shopping a bit easier, we've rounded up our top 10 gift ideas for kids aged 4-12. Whether your children are music lovers, aspiring scientists, or mini caretakers, these kids gift ideas are guaranteed to make your little ones beam with joy (and keep them very busy over the holidays).
Vuly Play Trampolines


For maximum Christmas brownie points, give the gift that keeps giving! It's too big for Santa to get down the chimney, so you can take all the credit. Imagine the squeals of delight from your offspring when they see a trampoline in the backyard. Plus, it encourages them to have plenty of time being active and having fun outdoors in the sunshine (that's more free time for you!). Vuly Play trampolines are designed for maximum quality and safeness, developed in Australia to withstand our unique climate and meet all our safety standards. With a Vuly Play trampoline, kids will be jumping for joy for years to come!
Bakugan Dragonoid Maximus
For kids who love dragons and powerful action figures, the Bakugan Dragonoid Maximus is a force to be reckoned with! Standing at an impressive 8 inches tall, your little one will be ready to fight the universe (and all other Bakugans while they're at it!) with their new Maximus sidekick. Lights, sounds, and impressive transformations are included with the Bakugan Dragonoid Maximus. Batteries included and recommended for ages 6 and up.
Frozen 2 Arendelle Castle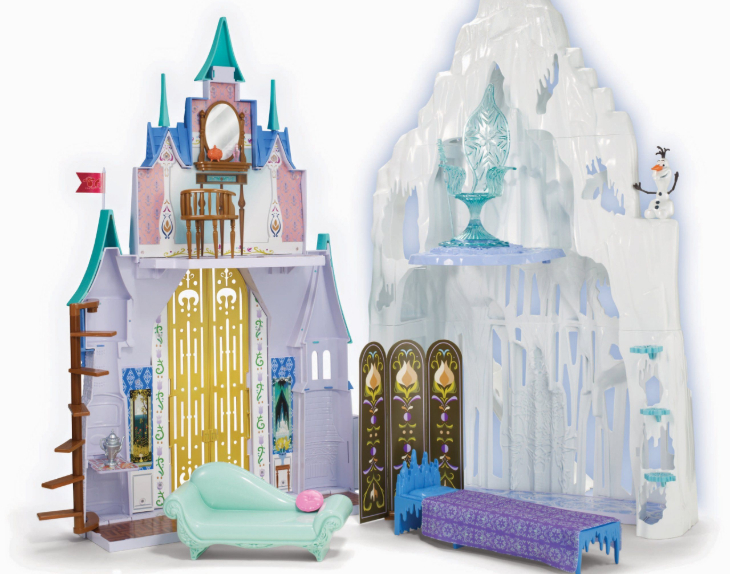 It's hard to mention December without mentioning the highly anticipated release of Frozen 2. All toys associated with Frozen 2 will also be hot on many Santa lists.
The Arendelle Castle is a huge feature-filled house with four floors worth of fun to explore. The castle stands at 1.5 metres tall and includes 14 accessories. When kids push the button on the moving balcony, they can even see a colorful light show inspired by the Northern Lights.
PAW Patrol Ultimate Rescue Construction Truck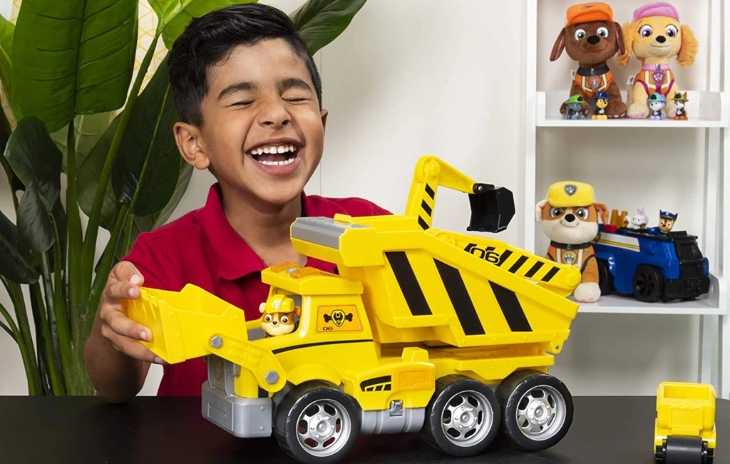 This fully equipped dump truck has all the action-packed features kids need to create their own PAW Patrol Ultimate Rescue missions with Rubble (figure included). They can press the PAW Patrol badge at the top of the truck to activate flashing lights and sounds and then use the working wheels to go on their own Ultimate Rescue. They can knock down obstacles with the swinging wrecking ball and pick up heavy objects with the front scoop to save the day. Paw Patrol, construction and vehicle fans will love this feature-filled truck.
How to Train Your Dragon Hatching Toothless
Everyone's favorite dragon from How to Train Your Dragon: The Hidden World comes to life with light-up eyes, movements and interactive sounds. Kids can become the best of friends with Hatching Toothless as they teach him how to fly and plasma blast, feed him, play games and encourage him to hatch by rocking his egg back and forth, tapping to hear him tap back, and shaking the egg to get him aggravated - once he's agitated enough, he'll be ready to hatch! Outside of his egg, Toothless is ready for loads more fun and adventure. As you guide Toothless through the sky, his ears move and wings flap, and he lets out dragon roars. The kids will never get bored with this new friend.
Scholastic Australia Books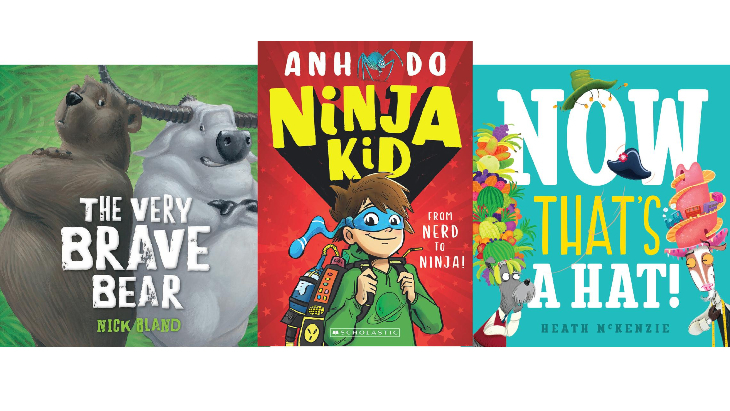 There's no better time to spoil the kids and stock up on some of your favourite Australian kids' authors than this Christmas as Scholastic Australia are going crazy with their warehouse sales this December! Anh Doh, Aaron Blabey, Nick Bland, Heath McKenzie and thousands more of your favourite authors will be slashed a massive 50 to 90% off at the Scholastic warehouse sales!
Qld residents, make sure you check out the Scholastic Crestmead Warehouse sale on 5 and 6 December
NSW residents, make sure you check out the Scholastic Lisarow Warehouse sale on 12 and 13 December.
Victoria residents, make sure you check out the Scholastic Campbellfield Warehouse sale on 12 and 13 December.
For more information, visit the Scholastic website, or if you're stuck for inspiration on the best books to buy for kids this Christmas, we've got a list for that too!
Rizmo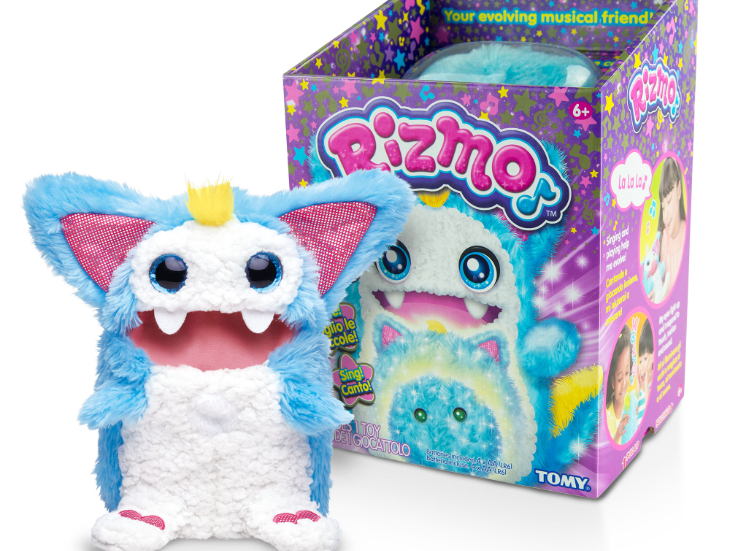 This adorable bundle of fur comes as a baby and evolves and grows as your child cuddles, sings and plays with it. Your child can gently push Rizmo's head and its eyes will change colour and each eye colour represents a different way to play. Your child can roll Rizmo around to hear its music, move Rizmo to make instrument sounds, and you can even sing a tune and Rizmo will sing it back to you. Rizmo has five evolving play modes and is available in Berry, Aqua and Snow.
Cool Maker Go Glam Nail Stamper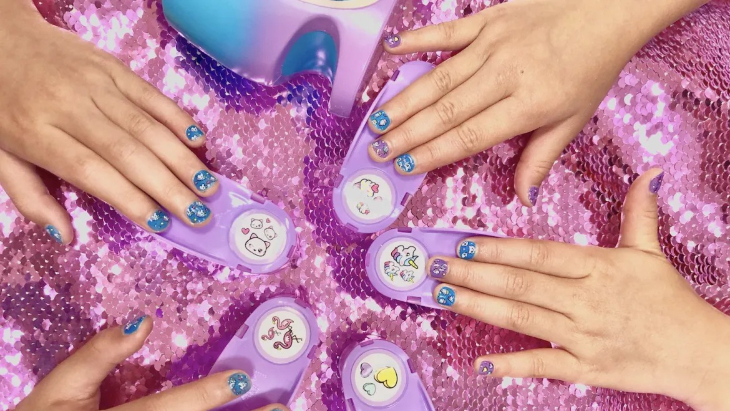 For little stylists who take their pampering very seriously, Cool Maker Go Glam Nail Stamper is the ultimate at-home nail kit to easily stamp and style custom manicures in minutes! It is suitable for ages 8+ and includes decorations for 125 nails creating hours of glamorous fun.
How To Train Your Dragon Deluxe Dragon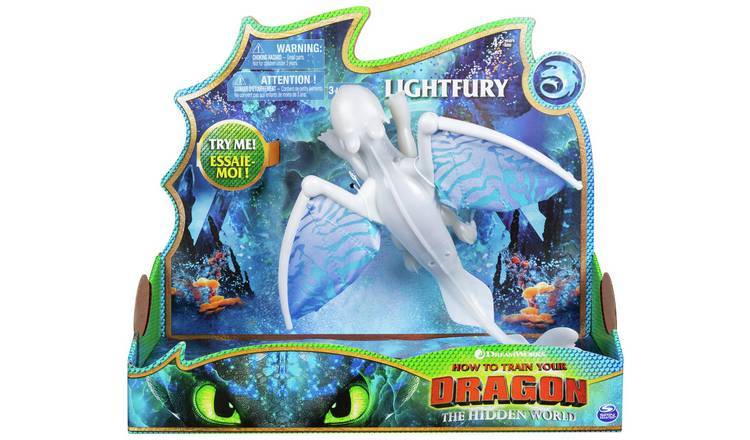 Journey through the skies and relive the epic adventure from How to Train Your Dragon: The Hidden World with the Deluxe Dragon assorted sets!
Luvabella Newborn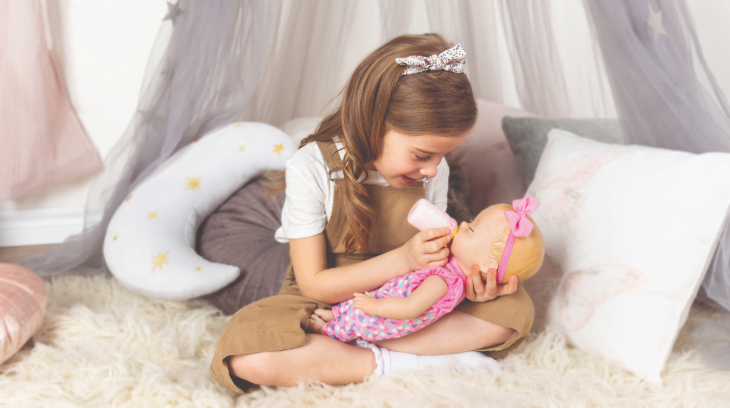 Luvabella Newborn is the most realistic, interactive newborn baby doll that the kids will just love taking care of!If she's hungry, your child can feed her with her bottle and she'll suckle on it, she'll get gassy when she's feeling full and needs burping, she affectionately responds to hugs and tickles, and your child can help soothe her if she gets fussy by placing her soother in her mouth. And when it's time for bed and she's asleep you can even feel her breathing and listen to her heartbeat. Kids will love having a special new family member to take care of.
L.O.L. Surprise! Dolls Glamper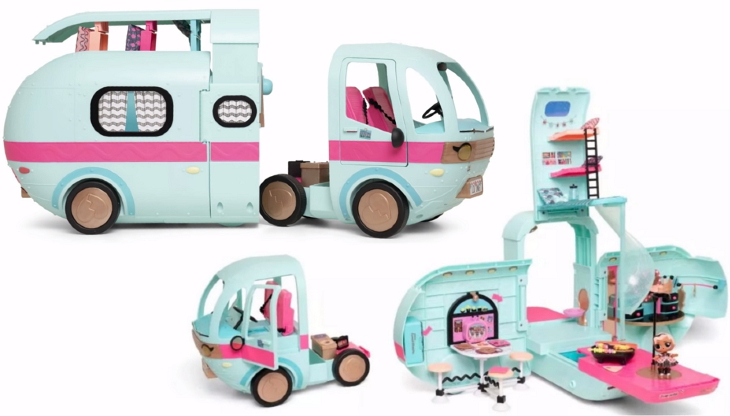 The L.O.L Surprise! 2-in-1 Glamper is the first ever vehicle for L.O.L Surprise! dolls and pets. The front becomes a separate car car with horn and headlights and there's over 10 hangout areas including a light up pool, fashion runway, BBQ patio and D.J. booth with awesome lights and sounds. The Glamper can fit L.O.L Surprise! dolls of all sizes and comes with 1 exclusive Tot doll.
Frozen 2 Learning Watch
The Frozen 2 Learning Watch features a choice of character clock faces, a selection of timing tools and four mini games teaching counting, numbers, opposites, memory and more. This ice cool clock helps teach your child counting and memory in a fun Frozen themed environment.
Kano Harry Potter Kano Coding Kit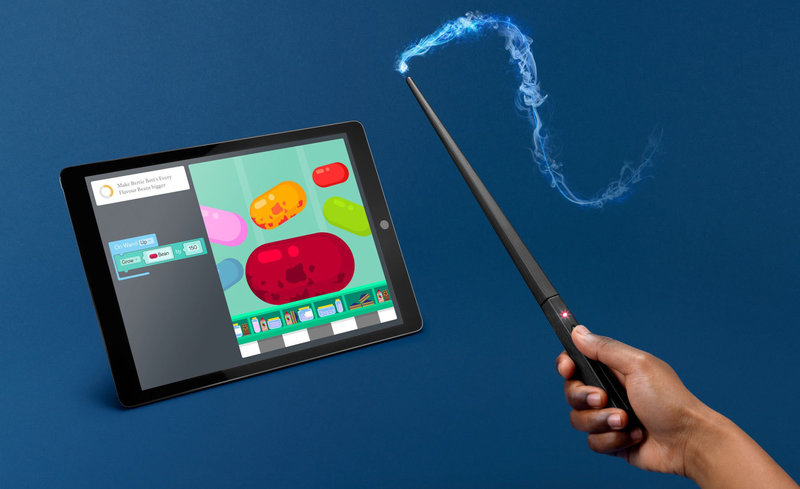 This clever kit will get STEM fans excited as they build a wand, learn to code and make magic happen. There are 70+ challenges which show you how to code and then you can wave your wand and make feathers fly, goblets multiply, fire flow, pumpkins grow, and create with creatures, sweets, spells, 200+ sounds, music, and wizarding artefacts. You can also unlock challenges across iconic locations including Hogwarts, Diagon Alley, and Hogsmeade.
Surprise Slime: Treasure X Aliens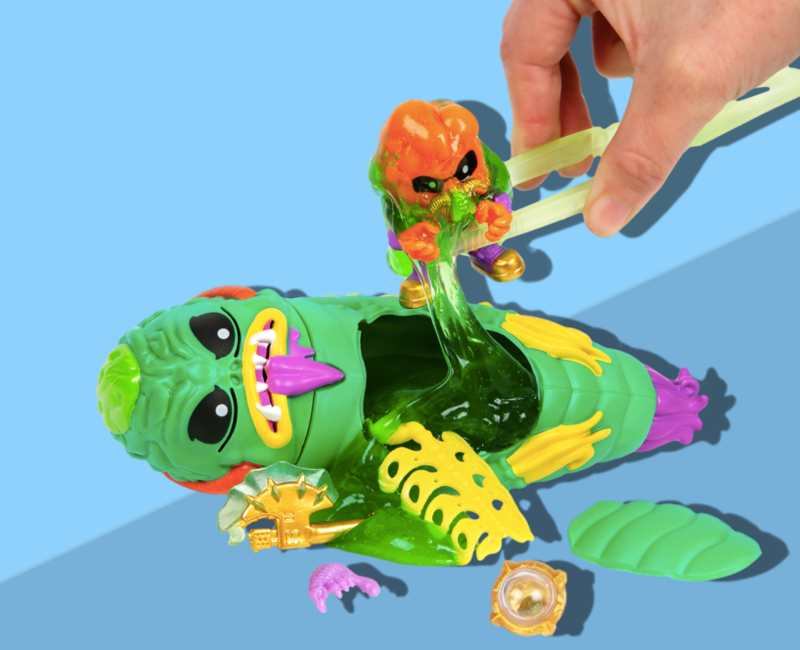 This awesome slimy toy won Action Toy of the Year 2019 and it's no surprise because it's slimy AND there are so many surprises to find.
The Treasure X Aliens offers mission objectives to dissect the aliens, save the Hunters and find their treasure. They will have to cut through the packaging using the included tool to release the alien from his Crystal Vessel, then slowly dissect the alien belly to save the Treasure Hunter. Kids will love the gooey, challenging fun!
Rainbocorn Big Bows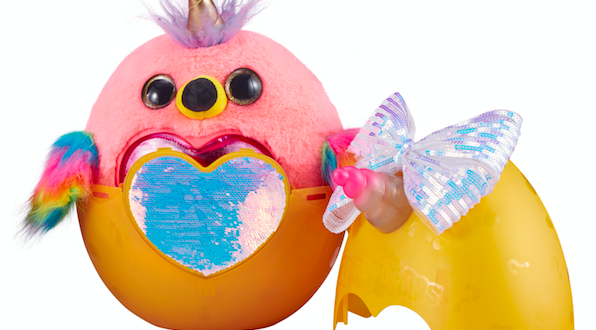 Layers and layers of surprises! Every giant gold egg includes a Sequin Surprise Heart, giant plush and treasures including a sparkly Big Bow to wear and swap, accessories, pencil toppers, stickers, and collectable Bow-Bowcorns. There are three to collect so be prepared for your kids to want them all!
More Christmas Fun
Top Christmas Lunches In Sydney
Top Christmas Lunches In Melbourne
Check Out This Massive Christmas Maze
Have you signed up to our newsletter? Join ellaslist to get the best family and kid-friendly events, venues, classes and things to do NEAR YOU