The Best Space-Themed Activities For Kids in Melbourne
Toddlers
Preschoolers
Kids
Teens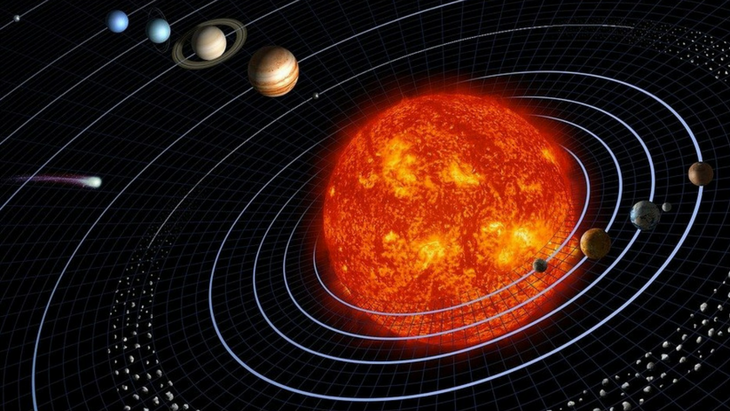 Blast off into the outer limits with the kids at any one of these fun astro-themed locations across Melbourne. See the universe up close, man your own space ship into the inky blackness, or meet alien life forms from planets far, far away!
Melbourne Planetarium
A favourite of Melbourne kids far and wide, the Planetarium at Scienceworks is an excellent place to start when Space is on the menu!
The 16m domed ceiling projects a simulated display of the night sky that allows people to enjoy the wonder of the stars in reclining seats, with a 7.1 surround sound system and a full-dome video projection system. The result is spectacular colour and movement like never before, creating a unique immersive environment and awe-inspiring astronomical experience.
Melbourne Planetarium shows are informative and entertaining for a wide range of audiences. Each show involves a half-hour pre-recorded audiovisual feature that explores an astronomical topic from an angle that is occasionally humorous or quirky but always educational. Melbourne Planetarium shows employ the talents of some of Australia's most creative scriptwriters, actors, visual designers, composers and sound post-production professionals.
There are several viewing options at the Planetarium, and new programs are added all the time. Find them here.
Find it: 2 Booker St, Spotswood
For bookings, head to the website.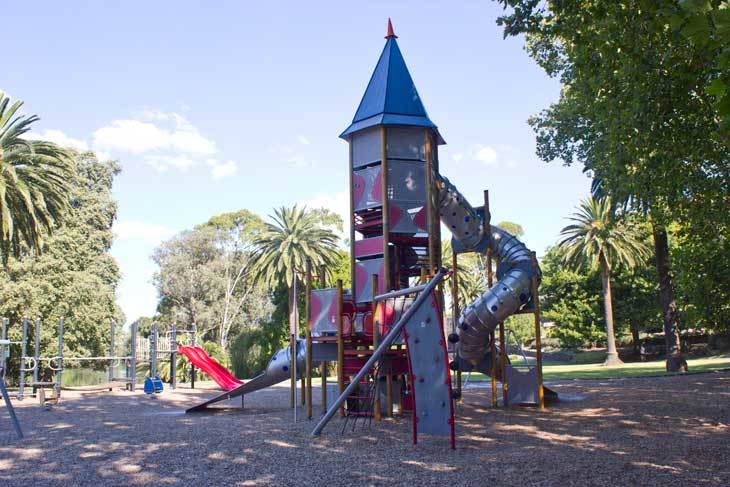 Rocketship Playground Coburg Lake Reserve
Reach for the sky in this gigantic rocketship that houses a multi-level climbing frame and two great slides at the Lake Grove area of Coburg Lake Reserve.
Kids of all ages will love the roundabout, double swing, cute cubby, bridge with double slide, rockers, and of course, plenty of grass to run around and plot their outer space launch from.
Find it: De Chene Parade, Coburg North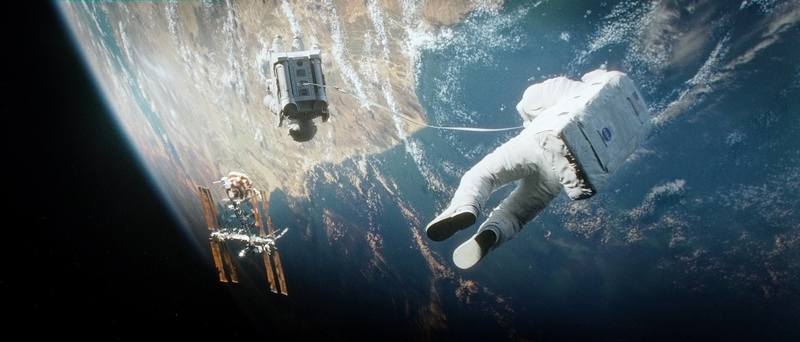 IMAX Melbourne
Space is even bigger than ever on the largest movie screen in the world - which just happens to be right here in Melbourne!
The movies shown change regularly, and the current astronomy-themed offer is "The Search for Life in Space" - a journey from the depths of the Pacific Ocean into the far reaches of space on a quest to find signs of life in space - which will, of course, change everything we know about aliens.

With stunning imagery from the world's most powerful telescopes, this new giant screen film takes audiences from the surface of Mars and the icy moons of Jupiter and Saturn, to the extreme lava fields of Hawaii and the thermal vents deep beneath the sea. In these harsh environments, astrobiologists look for clues to how life takes hold. As this immersive adventure into the universe reveals the possibility of life on planets like our own, The Search for Life in Space will make you re-examine such fundamental questions as: "Are we alone?"

Find it: Melbourne Museum Precinct, Rathdowne St, Carlton
For session times and tickets, head to the website.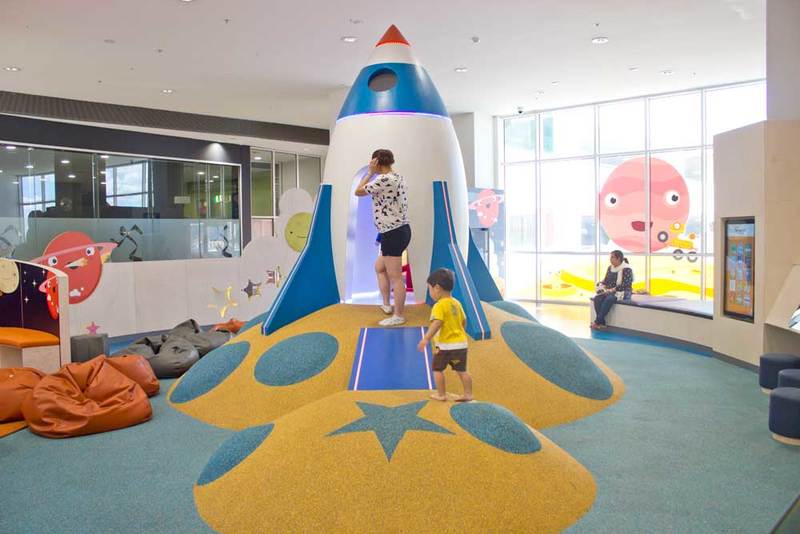 Box Hill Space-Themed Soft Play Area
This fully-fenced, fully kitted-out play space inside the Box Hill Central Shopping Centre super fun (and great for younger kids) with interactive and high-tech activities with lights, touch-screen games (focused on violence-free creativity, reaction and logical thinking) and places for kids to use their imagination. The games are also built in to a long communal family food court table just outside the play area.
The little ones can run, jump, slide and crawl through the padded area, chill out in the book nook with a beanbag or two, or have their photo taken on the big screen in an astronaut's outfit, as an alien, or as Chang-E, the Chinese goddess of the moon.
Find it: 1 Main St, Box Hill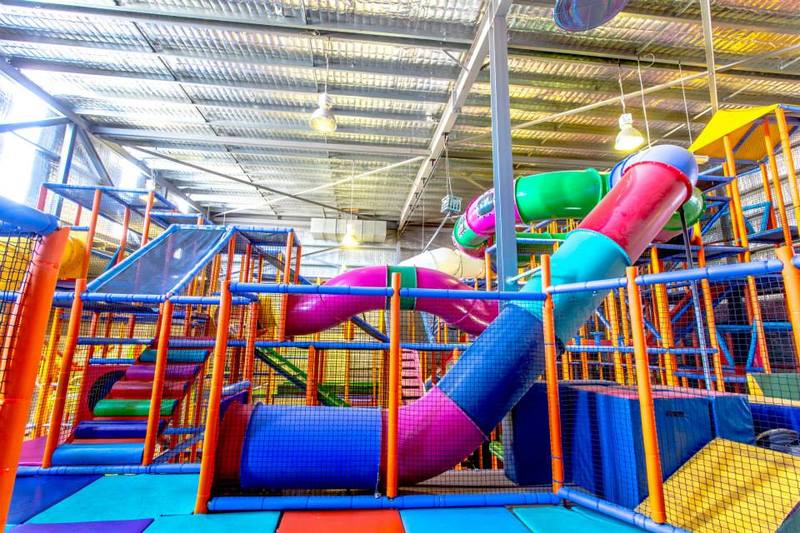 Kids Space Indoor Play Centre
For kids 6 months to 12 years, get amongst the stars with a visit to the space-themed indoor playground Kids Space in one of three Melbourne locations.
While the kids, you can chill in the Cosmic Cafe with a coffee, cold drink, or light lunch.
Keep an eye out for their special events and holiday programs!
Find it: Hallam, Cheltenham and Epping