Best School Holiday Activities In Melbourne❜s West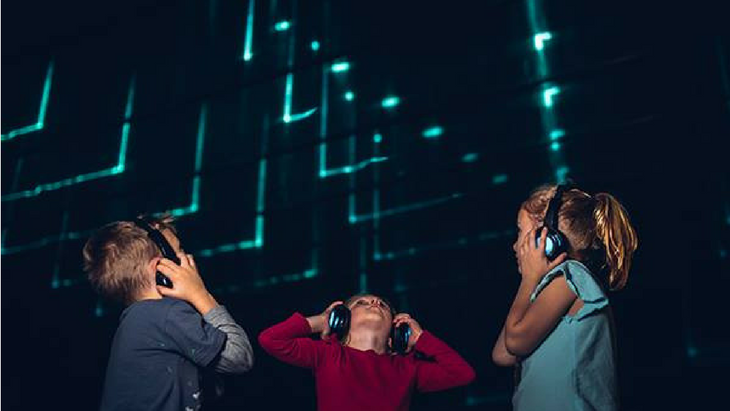 Western folks, we've got you covered for school holiday fun in your area - because who wants to trek across town on school holidays, really?
Let's start with:
Spring Holiday Program, Scienceworks
We're likely to have a bunch of fun at Scienceworks anyway, but they really ramp it up come school holiday time - these holidays that includes Ready Steady Rollbot activities and a special amphitheatre showTrick of the Light.
Find out what's on and when here, including info about LightTime for some luminous fun that will have you seeing Scienceworks in a whole new light.
Main image credit: Scienceworks Facebook
Art Workshops with Dawn Tan
Take your pick from a bunch of fun kids workshops specially formulated for the school holidays. Book soon as they're not many left - only musical mandala painting, cap making, and pom poms are left!
Find out when, where and how much here.
Extreme Arts: Footscray Community Arts Centre Activities
Get into extreme arts with FCAC's multi-faceted holiday programs exploring a whole host of creative art forms, from circus workshops, to pottery and theatre - find all the options here.
Creative arts workshops run from 26 September – Thursday 28 September, 10am – 3pm, where children aged 6 – 12 years will create and collaborate alongside artists from the community to learn skills, make new friends and have fun. Younger children (6 – 9 years) can partake in two workshops per day and the older children (10 – 12 years) participate in full-day intensives.
When: Tuesday 26 September – Thursday 28 September, 10am – 3pm
Where: Footscray Community Arts Centre
Cost: 3 days: $210 / $170; Single day: $100 / $80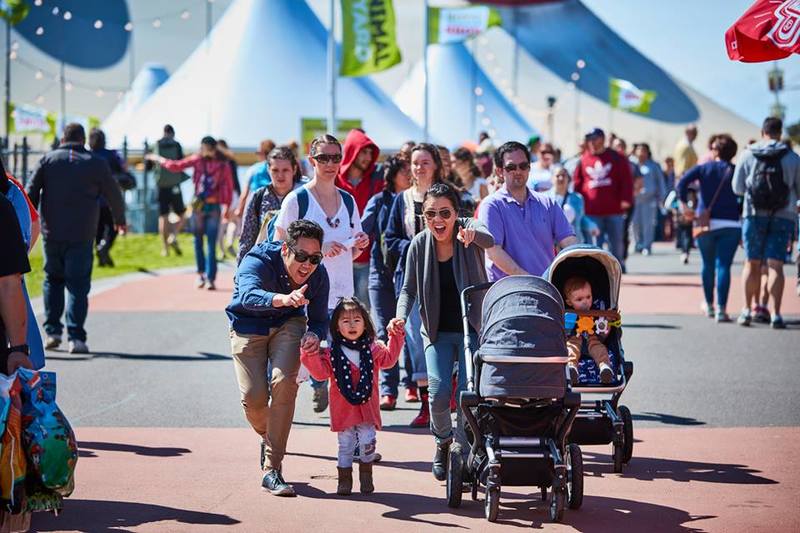 Royal Melbourne Show
Bringing together the very best of entertainment, agriculture, attractions and fine food for a fun and memorable day out to enjoy with family and friends, a real Melbourne institution.
When: Saturday 23 September - Tuesday 3 October 2017
Where: Melbourne Showgrounds, Epsom Rd, Ascot Vale
Cost: Save up to 20% on ticket price if you purchase before September 22 here.
Zoovie Night at Werribee Zoo
Members can pull up a picnic blanket to watch the Jungle Book at Werribee Zoo over the Friday and Saturday nights October 6-7. The old version will be shown on Friday, and the modern update on Saturday - fun to compare and contrast!
Selected animal precincts will be open prior to screening until 7pm, so you can visit your favourite animals before the Zoovies begin. Then sit back, relax and enjoy a movie at sunset with the whole family.
Popcorn, ice-cream, drinks and hot food options will all be available to purchase on the night.
For more info, head to the website.
The Great Willy Boat Race
The Great Willy Boat Race is a free, facilitated, drop-in style construction play event suitable for children aged 2+ years where you get to build your own version of a bottomless boat using only cardboard boxes and recycled craft materials.

Inspired by the shipbuilding heritage of Melbourne's west and the Williamstown marina, children will then 'launch' their boat in a foot race - The Great Willy Boat Race - and can then take their boat home for more play.
When: Wednesday 27 September 10:30-12:30pm
Where: Commonwealth Reserve, Nelson Place Williamstown
Cost: Free, but you do need to book here.