Best Indoor Swimming Pools in Melbourne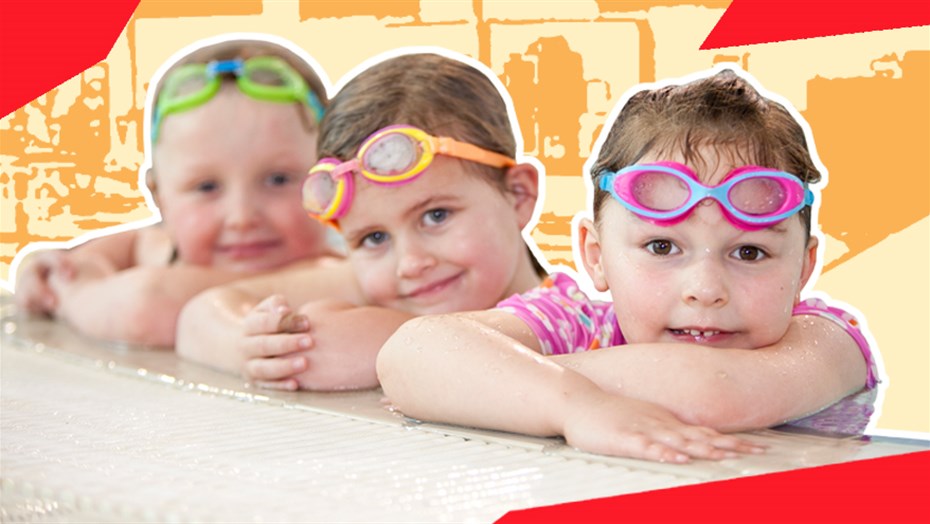 by Claire Halliday, ellas list
1. Noble Park Aquatic Centre
The 50-metre indoor heated pool is always a hive of activity at this popular swimming spot.
There are lap lanes and space for squad training and a section for leisure play but all the toddler play equipment is only in the outdoor pool.
What You Need To Know
Phone: 9546 7955
Address: 9 Memorial Drive, Noble Park
More information: visit the website – www.nobleparkaquaticcentre.com.au
2. Glen Eira Sports and Aquatic Centre (
GESAC

)

Swim school, aqua play, water slides – it all happens here.
Noise? Oh yes. But that's part and parcel of indoor swimming centre fun.
Birthday parties are a treat here – lots of equipment that moves and splashes and shoots water at you when you least expect it. Your need for Pandaol may be real but the children will have a ball.
For kids to access the waterslide, they must be at leats 110centimetres tall. The slide operates during these times:
Slide operating times:
Weekdays: 4pm-7pm
Weekends: 10am-6.30pm
School holidays: 10am-7pm
Public holidays: 10am – 5pm

What You Need To Know

Parking is easy – and it's free. Bonus.
Membership is a smart idea if you love locally and plan to come often – you will save money.
Phone: 9570 9200
Address: 200 East Boundary Road, Bentleigh East
More information: visit the website – www.gesac.com.au/Home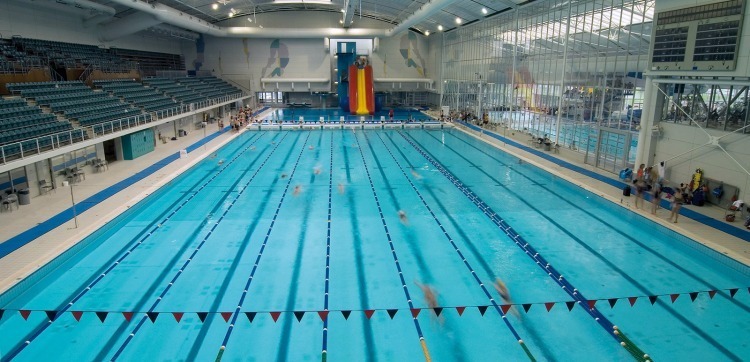 3. Melbourne Sports and Aquatic Centre (
MSAC

)

During Grand Prix season, access to this pool is a big fat hassle but at other times of the year, it's a hugely popular place for kids of all ages and skill levels to enjoy.
From lap swimming, to specialised swimming lessons and a huge indoor play pool with all the colourful things to splash and squeal about. If you're looking to sit down with a good book and be peaceful – this isn't that place. Little kids must be within arm's reach of their parent or carer at all times and the noise factor on a busy day is quite headache-inducing – as with all indoor swimming centres.
But it's fun, and the kids will love it.
There are a few different pool options to suit all ages.

What You Need To Know

There is parking – but it will cost you. Make sure you stock up on coins before you leave home.
Phone: 9926 1555
Address: 30 Aughtie Drive, Albert Park
Prices:
There are quite a few variables, depending on age, access and whether you're a member or not. All the info can be found on this link: www.melbournesportshub.com.au/msac/admission-prices
Opening hours:
The indoor pools are open from:
Monday-Friday 5.30am-10pm
Weekends and public holidays 7am-8pm
More information: visit the website – www.melbournesportshub.com.au/msac
4. Casey Recreation and Aquatic Centre (
RACE

)

There is a lot going on at this centre, with lessons for people of all ages and a pool that is loved by lap swimmers and water play fans alike. Swimming lessons, school holiday program intensives, birthday parties and good old-fashioned water fun can all be enjoyed here. A toddler pool is purpose-built for little ones to enjoy and there is also a spa for you all to soak away your troubles.

What You Need To Know

To make sense of when you can pop in to take the kids for a splash, check out the warm water pool timetable here: http://www.caseyrace.ymca.org.au/media/docs/Warm-Water-Timetable-5391fe2e-b976-4ddf-8571-79a7adeba55f-0.pdf
Phone: (03) 5990 8600
Address: 65 Berwick-Cranbourne Road, Cranbourne
More information: visit the website – www.caseyrace.ymca.org.au
5. Knox Leisureworks
There are both outdoor and four heated indoor pools here – and the good news is that the 80-metre indoor waterslide operates all year round.
Lap swimmers and toddlers are all well catered for and there is the usual offering of snack shop food to fuel hungry bellies.
The slide is available for public use at these times:
SCHOOL TERM
Monday to Friday: 4.30pm – 5.30pm
Saturday: 10am – 12pm and 2pm to 5pm
Sunday: 11am – 1pm and 2pm to 5pm
SCHOOL HOLIDAYS
12.30pm – 2.30pm and 4.30pm – 5.30pm
Members can enjoy unlimited use of the waterslide during school holidays between 12:30 – 2:30pm daily ($10 for non-members which includes use of all pools).
The waterslide makes this place a great choice for birthday parties.
What You Need To Know
Non-members can pay $10 to access the waterslide at the designated operating times – and that fee also includes use of all pools. The minimum age for the waterslide is 4 years old.
Phone: 9762 3133
Email: [email protected]
Address: Tormore Road, Boronia
More information: visit the website – www.knox.ymca.org.au/discover/swimming-pools
6. Doncaster Aquarena Aquatic and Leisure Centre
There are plenty of swimming lessons options for kids of all levels and ages, including Aqua Play – a playground based on water play and swimming skills.
School holiday programs offer intensive lessons, plus some fun water play and other lessons are booked by the school term. There is a heated indoor toddler pool but children must be within arm's reach of their carer at all times. There is also the shallow end of the 25-metre pool for them to splash around in while you do your own swimming in with them.
What You Need To Know
The pool has an amazing 70-metre long water slide that operates in the summer months with the outdoor pool. Word the kids up before you take them to the indoor pool in winter – just so they're not disappointed they'll miss out on a turn.
Phone: 9848 0000
Address: 139-153 Williamsons Road, Doncaster
Opening hours:
Monday to Thursday 5.30am – 10pm
Friday 5.30am – 8pm
Friday 5.30am – 10pm During Daylight Savings
(from 2nd October 2016 – 2nd April 2017)
Saturday 7am – 8pm
Sunday 8am – 8pm
More information: visit the website – http://www.aquarena.ymca.org.au
7. Hawthorn Aquatic and Leisure Centre
If you're looking for a place for regular swimming lessons and school holiday intensive programs, this is a handy location with easy car parking (although you'll need to pay…). Don't expect the indoor play pool stuff – there are no slides or brightly coloured bits of equipment so suit the under-5s.
But for actual swimming, in a heated indoor pool, with you by their side, this is a quiet alternative to the usually noisy child-friendly aquatic centres.
What You Need To Know
There is no toddler pool here. Bring your older school-aged child if you are looking for a place for them to swim casually, under your supervision – without the play-time stuff.
Phone: 8393 9500
Email: [email protected]
Address: 1 Grace Street, Hawthorn
Opening hours:
Mon to Fri from 6:00am – 9:30pm
Sat from 7:00am – 8:00pm
Sun from 8:00am – 8:00pm
NOTE: Public holidays opening hours are as advertised.
More information: visit the website – www.hawthorn.boroondaraleisure.com.au