Be Amazed at the World❜s Most Expensive Desserts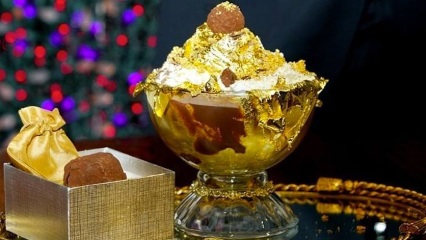 By: Serina Hajje, ellaslist
We've all made a dessert we're pretty proud of, but these desserts go above and beyond what any baker and dessert lover could every imagine. Crusted with diamonds or gilded in gold, these desserts are both art pieces and mouth watering meals. Take a peek at the world' most expensive desserts.
1. Diamond Fruit Cake – $1.65 million
What goes well with a fruit cake? 223 diamonds, according to Pastry chef Jeong Hong-yong. This incredible cake sold for $1.65 million, but unfortunately Chef Jeong Hong-yong is keeping the ingredients a secret, aside from the diamonds that is!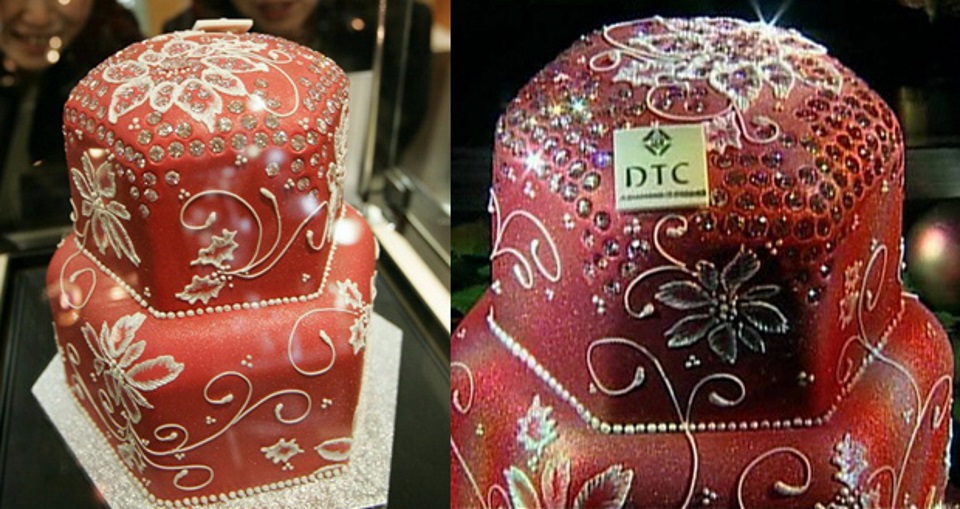 2. Strawberry Arnaud – $1.4 Million
The real value of this dish can only be seen up close. The strawberries have been soaked in wine, topped with a 4.71 purple pink diamond, 79-carats of white diamonds and an 18-carat rose gold. Yes, you read that right. Diamonds seem to be a running theme with these desserts.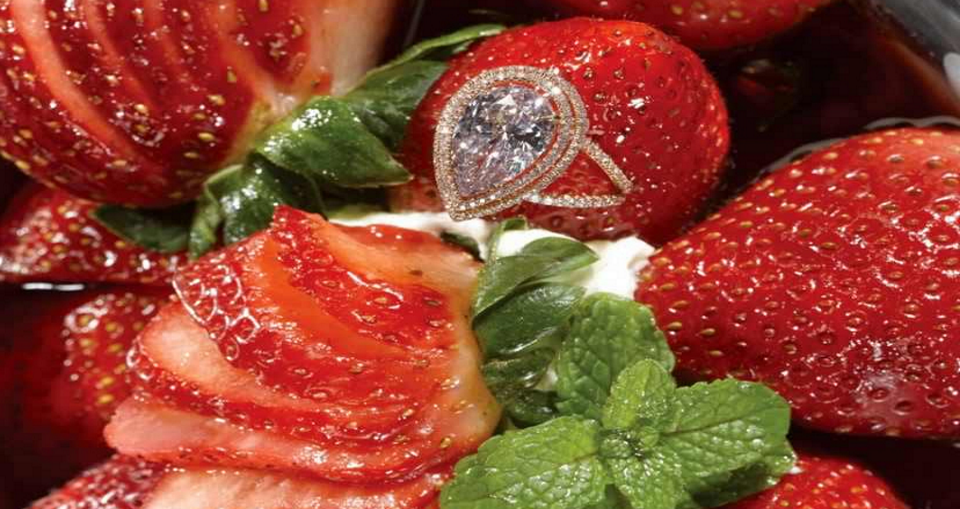 3. Platinum Cake – $130,000
Japanese pastry chef Nobue Ikara became the first to add a dash of platinum to cakes. Decked with platinum flakes, necklaces, pendants, pins and white frosting, this cake isn't entirely edible but it sure does look amazing!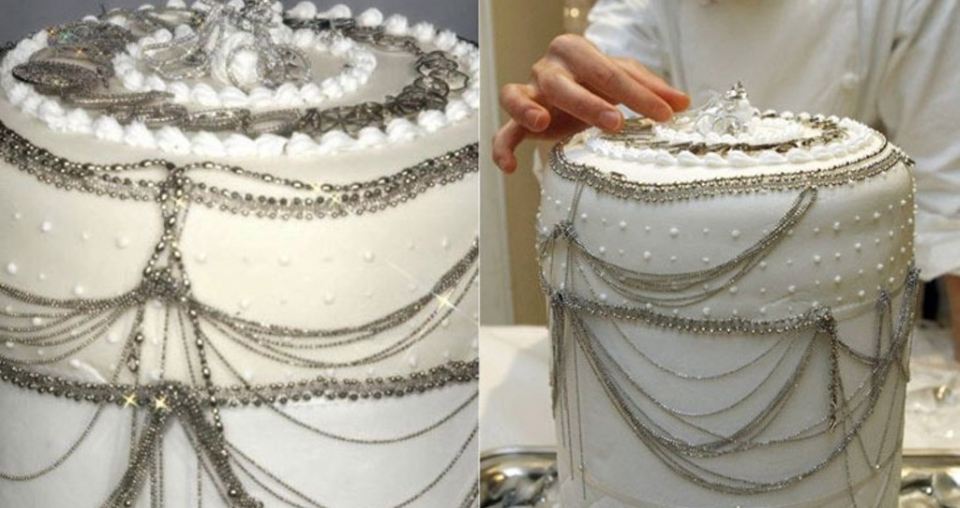 Source: theupperdecklx.com
4. Chocolate Pudding – $34,000
Pudding lovers can not resist this dish, although the price may deter them. With a biscuit joconde, champagne jelly, dark chocolate, smothered in edible gold leaf and a two carat white diamond buried in it, this chocolate pudding tastes as yummy as it looks.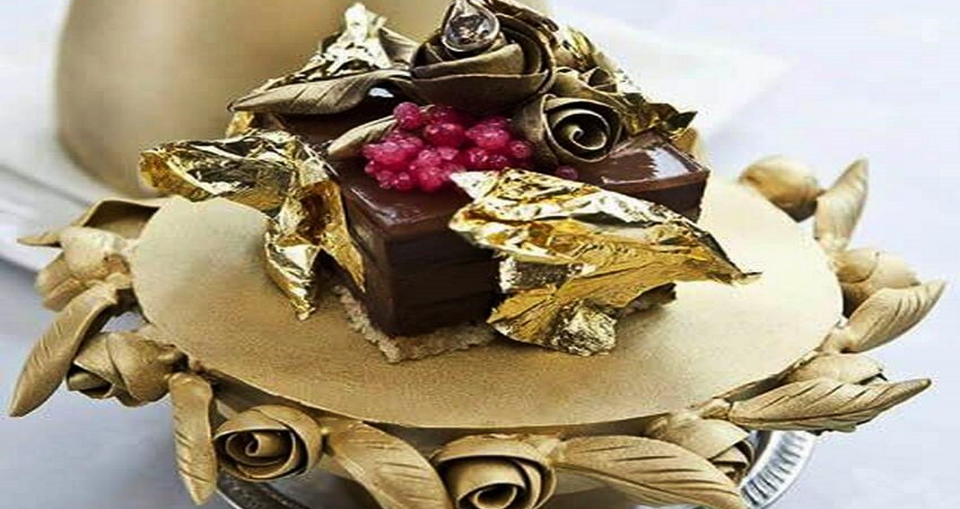 5. Golden Cannoli – $26,000
Who ever thought a cannoli could be so pricey. Well, the Italian sweet has had an upgrade, specifically the golden wrapping and diamond necklace. It's stuffed with whipped ricotta cheese and candied lemons, although I'm not too sure how well they go with diamonds…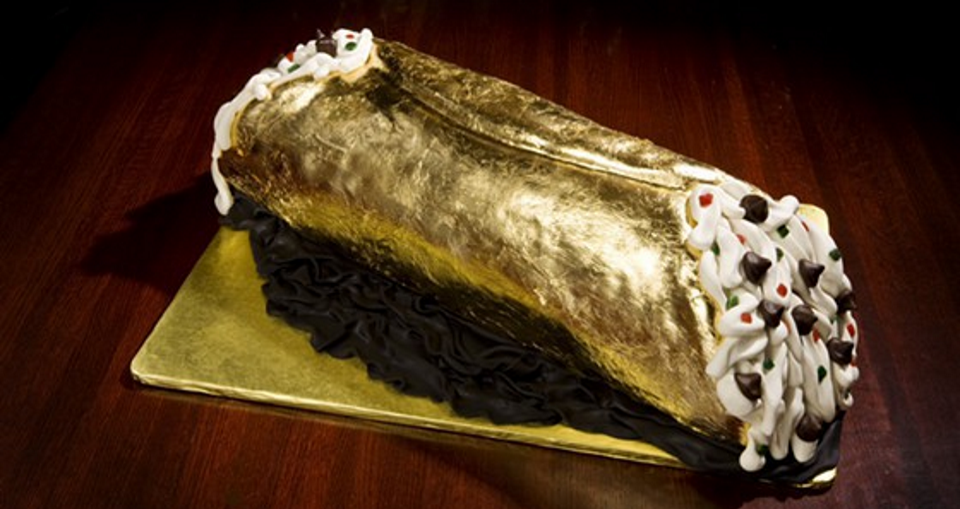 Source: www.pitch.com

6. Frozen Hot Chocolate – $25,000
Making its debut at New York's Serendipity 3 restaurant, the Frozen Haute takes its chocolaty origins from South America and Africa. With 28 different chocolates and with 23 karat gold shavings sprinkled all over it, perhaps the most incredible thing about this is that the truffle is allegedly flown in fresh from France.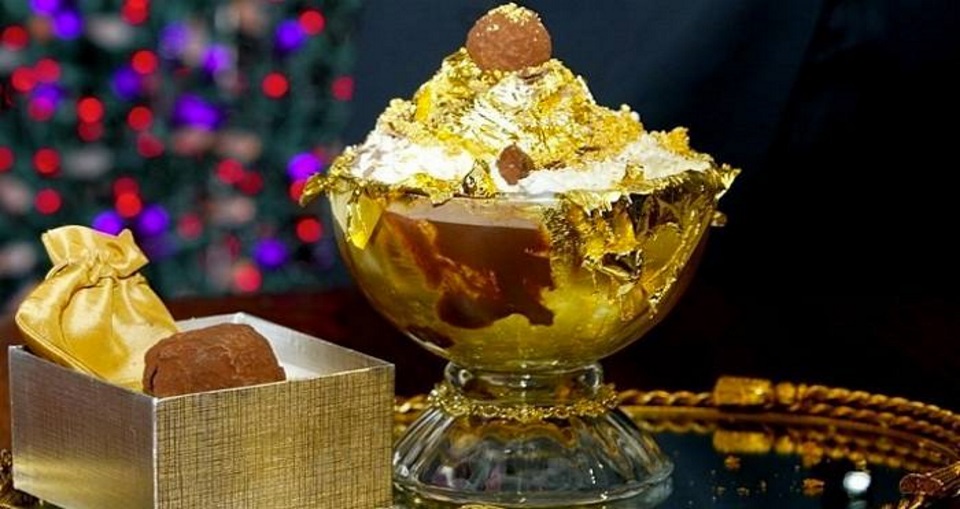 Source: smartycents.com