Be A Whizz In The Kitchen With These Magical Icing Cupcakes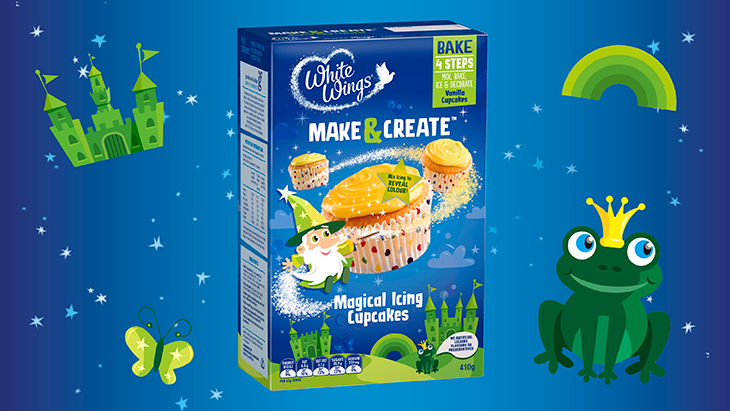 By: Alex Harmon, ellaslist
Turn a little baking session with your kids into a mind-blowing experience with these magical icing cupcakes from the White Wings Make & Create™ range.
Your kids will love using the easy to use kit to make 12 delicious vanilla cupcakes - this in itself is time well spent in the kitchen. But with a bit of magic thrown into the mix, precious memories are created too.
How Does It Work?
Well, a magician never reveals his tricks, so we can't actually tell you - all we can say is that when you mix the icing with water, the colour will be revealed. (For parents the real magic is that there are no artificial colours, flavours or preservatives!).
Your kids will be able to follow the four easy steps on the box (Mix, bake, Ice & Decorate) but they will need some help with the oven so make sure you have your sous-chef hat on at all times as they prepare the delicious treats.
And while you wait for them to bake, look at back of the pack for a puzzle to cut out to reveal a wizard!
The Benefits Of Baking With Kids
Where do we start, not only does it teach kids about the origins of the food we eat, but baking can do so much for them on a cognitive level. Getting messy in the kitchen with your kids promotes creativity, mindfulness, organisation and patience, no matter what their age, and provides so many opportunities for inspiring their curiosity.
On another level it's a chance for kids to practice fine motor skills and for you to incorporate some maths and science lessons (let's just hope they don't need a scientific explanation for the magical icing!).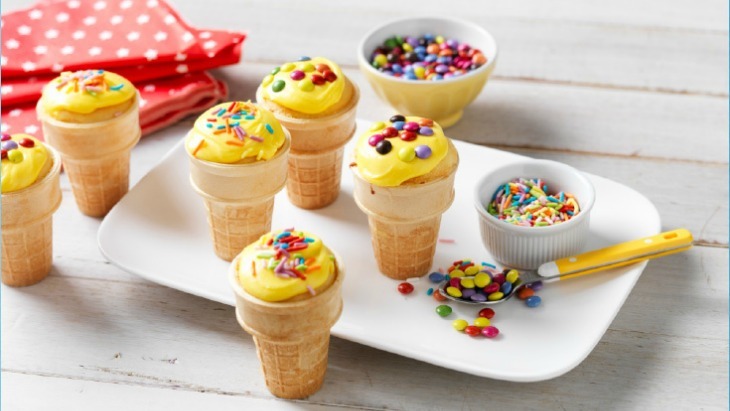 Mix Up A Storm
You could also get creative and trick everyone by baking the cupcakes in ice cream cones. Just place 2 scoops of cupcake batter into an ice cream cone, and bake them for 15 minutes, or until the cupcake raises in a dome shape and then decorate with sprinkles.
The Make & Create™ possibilities are endless, so put on an apron and get inspired with your kids!
The Details
RRP: $5
For more info: see whitewings.com.au