Babies Of Australia: The Nappy Collective Needs You!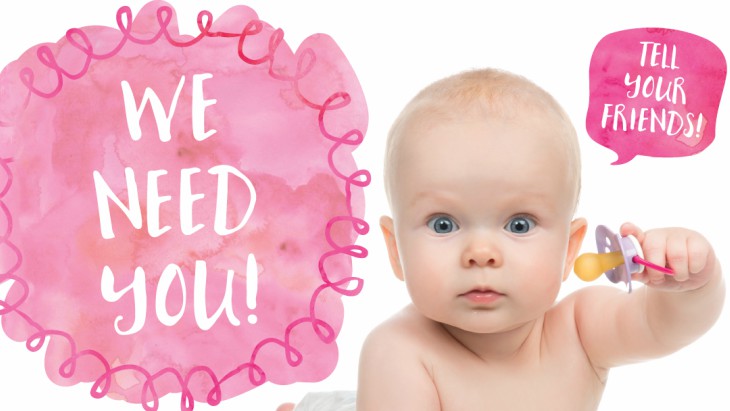 By: Phoebe Ackland, ellaslist
ellaslist is once again supporting The Nappy Collective, a beautiful initiative which gathers nappies to give to mothers in shelters and to families in need. Nappies are a basic essential for the care of young children, and all parents know that newborns can tear through them at a ridiculous rate. Did you know: newborns on average, go through 6-8 per day, and up to 3000 in their first year alone. At around 45c per nappy, families with limited income are sometimes faced with the choice: clean nappies, or food for themselves?
Not only is infrequent nappy changing uncomfortable and distressing for the child as well as a potential cause of health issues, but low-income families are often unable to buy in bulk, revealing the inequality of spending power present in our community.
With this nappy drive, a material need is provided to these young families, relieving a significant financial burden and freeing up mum's time to focus her energy on all the other stresses that come with early parenting.
What Can You Do To Help?
The Nappy Collective is calling on parents to donate their babies unused nappies (for example when they grow out of that particular size) between Friday 13 and Friday 27 October 2017. There is a heap of collection points in Sydney & Melbourne (you can find the full list HERE) including at local medical centres, shopping centres and even laundromats! If you haven't got any unused nappies on hand, then even just a single purchased nappy donation could help make a difference.
TOP TIP: One of the ellaslist team members recently spent a few hours helping to sort all the collected nappies, and she suggests that if the nappies you're donating are unwrapped/unsealed, please put them in a plastic bag and mark the bag with the size of the nappies inside.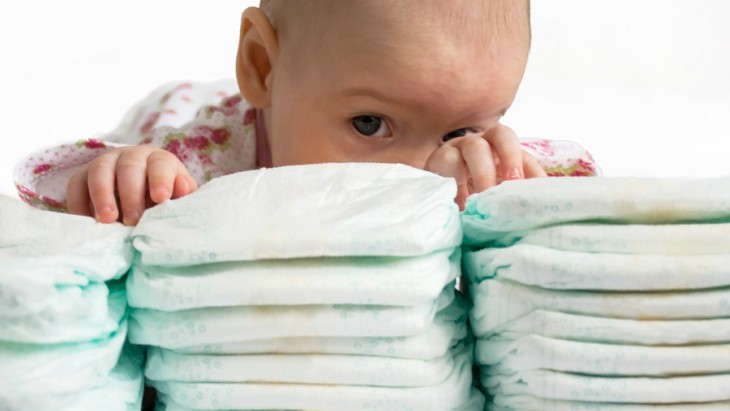 Where Do They Go?
After collection from the 375+ workplace collection points across the country, the nappies are then distributed to around 200 Aussie organisations that support mothers fleeing domestic violence situations, families facing homelessness, families dealing with mental illness or drug abuse issues, asylum seekers, and those who are simply in a really tough financial position.
Founder of The Nappy Collective Sandra Jacobs said: "It was wonderful to reach our two millionth nappy milestone during our last collective, and this achievement was possible due to the generosity of the Australian community and the power of collective giving. Many people donate just one or two nappies, but collectively these donations add up and make a big difference. If every baby could donate their leftover nappies this October, we could collect one million nappies which would provide at least 125,000 dry nappy days to our young recipients."
Sydney: Sorters Needed!
Sydney's branch of The Nappy Collective is desperately in need of individuals to donate their time to help sort the collected nappies! REGISTER HERE now to help these families and little babies in crisis.
For more information and a list of nappy drop-off points, visit the website.