Babies Born On Planes And The Awesome Gifts They Get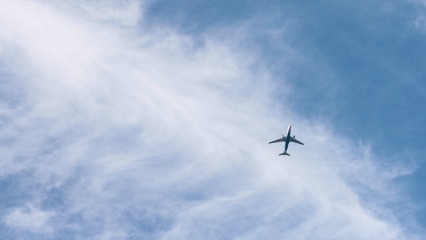 By: Phoebe Ackland, ellaslist
It seems too crazy to actually happen- but did you know several babies have been born recently whilst their mothers were miles up in the air? They sure do have some incredible stories to tell, and to celebrate the bizarre nature of aeroplane births, boy do airlines give them some cool gifts.

Babies Born On Planes
A baby in April 2016 was born aboard a Jetstar Asia flight, and to celebrate, his parents named him "Saw Jet Star." Three doctors onboard this flight, fortunately enough, stepped in whilst the mother was in labour, leading to the safe arrival of little Saw. What did he get? Jetstar Asia donated about
AUD

$935 worth of baby supplies
to the family. Jet was the first baby in history to be born on this particular airline.
Social Media Announcement
How about this one: Check out this photo from social media back in June 2016, of the cabin crew of a Saudi Arabian Airlines flight who had a baby born during a Northern Ireland to New York journey!
[caption id="attachment_113515" align="aligncenter" width="650"]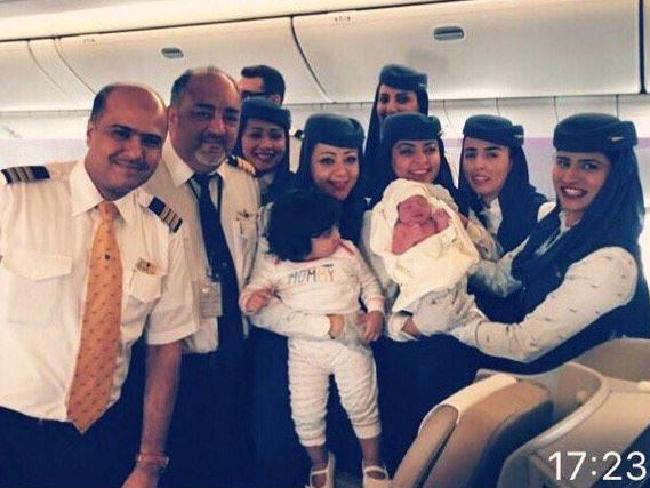 Source: @SultanALFuraih1/Twitter[/caption]
And check out this picture posted to Buraq Air's Facebook page of a cabin crew member holding a newborn baby, that came into this world during a flight from Libya to Niger, according to CNN. The baby boy was called 'Abdul', after the plane's pilot.
[caption id="attachment_113526" align="alignnone" width="780"]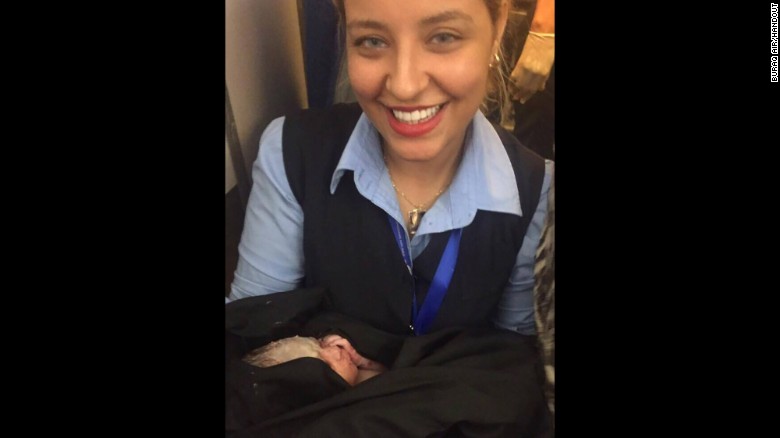 Source: CNN/Buraq Air[/caption]

The Best Gift Ever?
A funny thing happened aboard a Cebu Pacific Air flight in August 2016: a mother went into labour 5 weeks early, meaning cabin staff had to help deliver her baby. The little girl 'Haven' was born somewhere between Dubai and Manila, and is the first baby in history to be born on this budget airline. In celebration, according to
CNN

,
the airline
CEO
Lance Gokongwei gifted the baby
1 million flight points
that have no expiration date, and can be shared with the whole family.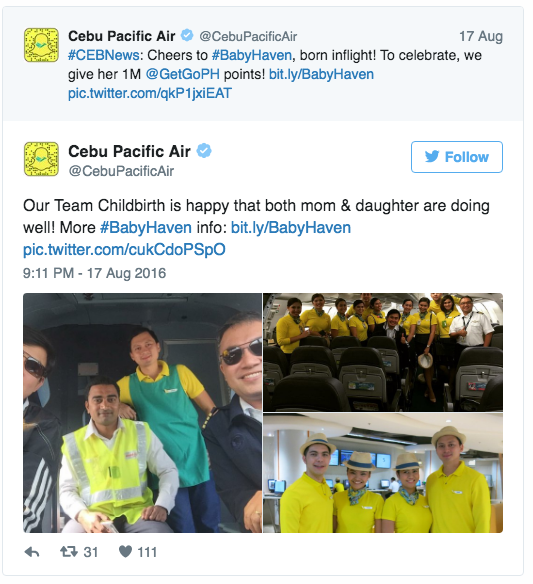 A Pretty Cool Story
Back in 1990, Debbie Owen gave birth to Shona Kirsty Yves (her initials are
SKY

!
) whilst on a flight from Ghana to London, according to
CNN
. When she went into labour, first class was cleared out, Debbie was moved in, and luckily, Dutch doctor Wym Bakker who had been helping women in rural Ghana during childbirth stepped in to help.
Years later, Shona chose an interesting research topic for her masters degree at London's Goldsmiths University-
babies who were born on planes.
"It was really interesting reading all these stories and to talk to another person who was born on a plane..My mother has met another lady who gave birth on a plane, I have talked to the pilots and it's kind of creating a community of us," Shona told
CNN

.
Shona's passport reads
"Holder born on an aeroplane."
[caption id="attachment_113519" align="alignnone" width="780"]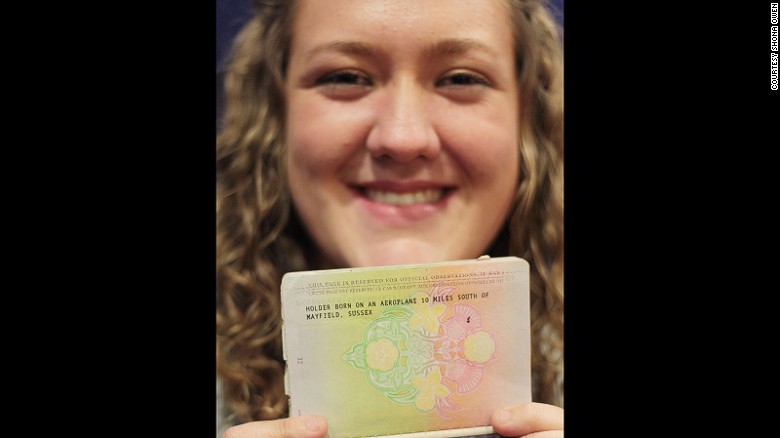 Source: CNN/Shona Owen[/caption]

A Bit Stingy?
Shona was gifted
two first-class flights to Australia
on her 18th birthday, which she used to visit her grandmother. This might seem a little stingy compared to what other flight-babies have been gifted. According to
CNN

,
Thai Airways, Asia Pacific Airlines, AirAsia and Polar Airlines give all babies born mid-flight
free flights for life,
whilst Virgin Atlantic gave one child
free flights until they turned 21.
Note to pregnant women: choose your airline carefully!
More Incredible Stories On ellaslist