Australia❜s Getting The Largest ❛HyperCoaster❜ In The Southern Hemisphere!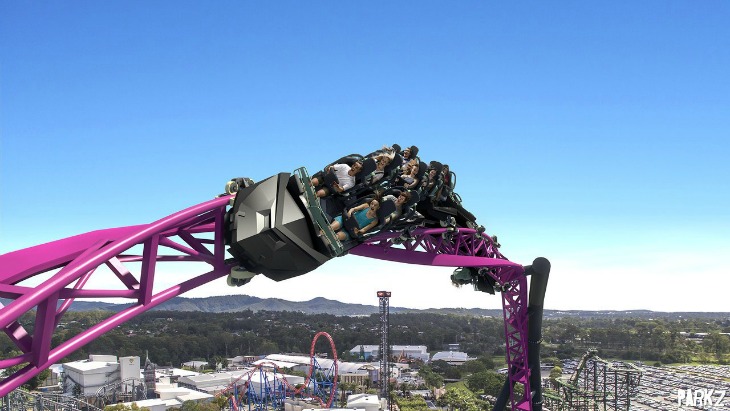 By: Phoebe Ackland, ellaslist; feature image via Parkz
Movie World is set to get a whole lot more terrifying with the 'DC Rivals HyperCoaster' coming soon to make park-goers stomachs drop. It reaches up to 200 feet high, covers 1.4 kilometres of track, can hit speeds of 115km/hour.....and you can ride it backwards.
Source: 9 News Gold Coast Facebook
If You Dare...
It is said to be the tallest, longest, fastest and only HyperCoaster in the Southern Hemisphere, featuring the world's first non-inverted loop. German designed and built, this super coaster will take 3 minutes to complete its loop, comprised of 335 steel columns painted in bright fuschia.
According to the Gold Coast Bulletin, the coaster is the biggest investment ever made by Village Roadshows Theme Parks, and comes following the Gold Coast theme park slump after the Dreamworld tragedy in which a ride malfunctioned, and four lives were lost. Maybe this HyperCoaster can begin the theme park's ascent as a great option for families and holiday-makers.
Hop aboard this October 2017 when it opens at Warner Brothers Movie World, if you dare....