ALDI Online Shopping And Home Delivery
ALDI Online Shopping And Home Delivery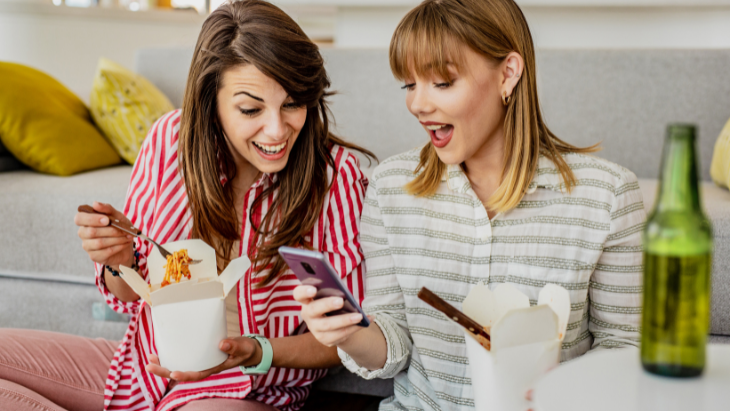 Ah, the supermarket run. The place where dreams of a peaceful shopping experience go to die, crushed under the weight of a toddler's tantrum in aisle 3.
But what if I told you there's a glimmer of hope on the horizon? A light at the end of the tunnel that doesn't involve bribing your kids with a packet of Tim Tams to behave?
The Rumour Mill: Is Aldi Going Online?
Yes, my fellow budget-conscious mamas and papas, the whispers are true. Aldi, the German supermarket giant that's been the saving grace for many a family's weekly shop, is finally considering stepping into the 21st century. They're contemplating—wait for it—home delivery!
Now, before you start throwing confetti and planning your life around a delivery window, let's get into the nitty-gritty.
The Price is Right, But at What Cost?
Aldi's corporate affairs representative, Adrian Christie, recently spilled the beans at a parliamentary inquiry. He confirmed that Aldi has been playing hard to get with the online world to keep our grocery bills from resembling a phone number.
Christie said, "You will see us entering that space in the future. I think there is significant share moving into the online space." But here's the kicker: they're trying to figure out how to do it without making us sell a kidney to afford a loaf of bread. The aim is to keep their prices 15 to 20% lower than their competitors, Coles and Woolworths.
So, while we're all salivating at the thought of not having to play 'Tetris: The Car Boot Edition,' Aldi is doing some serious number-crunching.
Been There, Done That
If you're thinking, "Hold on, didn't Aldi dabble in online shopping before?" you're not wrong. They ran a trial last year for their Special Buys, but it ended faster than my kid's interest in a new toy. Apparently, it "wasn't the right time to expand."
The Waiting Game
According to the Australia Online Grocery Study and Report 2022, almost half of us Aussies are already doing some food shopping online. So, Aldi, the ball's in your court.
Christie did hint that they're looking to make a move online to stay competitive. But, and it's a big but, there's no official date for when we can start adding Aldi's deliciously affordable products to our virtual carts.
So, for now, we'll have to stick to the good ol' in-store experience. You know, where you go in for milk and bread and come out with a chainsaw and an inflatable kayak.
The Silver Lining
While we may have to wait a bit longer for Aldi to make our online shopping dreams come true, the good news is we can continue to enjoy their low costs in-store. And hey, there's always a silver lining. At least you'll have more stories of parental heroism to share at the next PTA meeting.
So, keep those reusable bags at the ready, and may your trolley always steer straight. The future is looking bright, even if we have to wait a little longer for it.
More Openings in Sydney
Bounce into Fun: Three New Flip Out Trampoline Parks Coming to NSW
Sydney❜s Iconic Waterfront Cafe is Reopening After Million-dollar Makeover
Fairfield Adventure Park is Adventures for all Ages

Have you signed up for our newsletter? Join ellaslist to get the best family and kid-friendly events, venues, classes and things to do NEAR YOU!