A Wild Day Out At Melbourne Zoo And Healesville Sanctuary
Mums & Bubs
Toddlers
Preschoolers
Kids
Teens
Family
ellaslist explorer Nikki Zaicz took the kids to tackle two of Melbourne's most iconic spots for wildlife over two days during the recent school holidays...
Melbourne Zoo
Wow what a place! It's been so long between visits and I have no idea why we ever left it so long!
So close to the city but feels a million miles away, the whole place is lovely and clean with paths that wind and loop around and so many wonderful animals to visit. You could honestly wander for days and still not see everything the zoo has to offer - lots of educational talks, some really fun spots to play (check out the meerkat area!) and lots of great photo opportunities all around.

The butterfly house was a massive hit with the kids, it's really hot in there but such a magical place with so many butterflies flying freely - they can even land on your head if you stay still for long enough!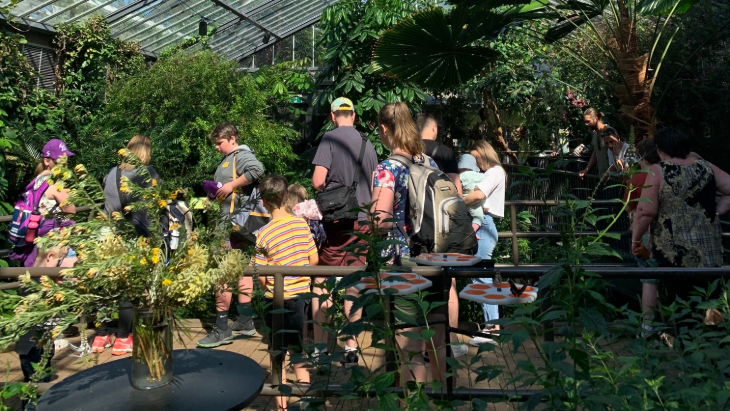 I loved the orangutans, we were almost face to face save a couple of inches and a sheet of glass, such fascinating and playful creatures.
We had a great lunch at one of the on-site cafes, there are a few dotted around - while not the cheapest food we had some very tasty pies and pasties! We also spotted hot chips, sandwiches, pizzas and all the usual cafe types of foods. A sneaky ice cream at the end of the day hit the spot perfectly.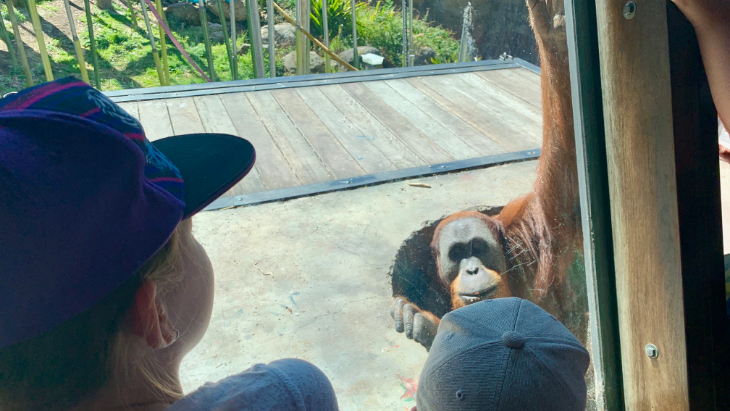 While its a big place, don't worry about getting lost, every section will loop back around and lead you back to the main path. Wear comfy shoes and take a stroller for the littlies (if you forget they have hire ones, total win!) There's quite a small water splash area too, if it's a hot day you might like to stick some bathers in the bag. Also, if you're organised, try to plan your day with the limited-time-only Keeper Care schedule where you can get access to learn how zookeepers care for animals, including things like red panda training - how cool.
Find out more about Melbourne Zoo here.

Healesville Sanctuary

A small and beautiful country drive away, we really enjoyed getting up close with so many Australian animals at Healesville Sanctuary - it's very much like an 'Australian all-stars' of zoo animals in a bush styled zoo. Admittedly it's been way too long between visits also, I was surprised to see how much better it is than I remembered!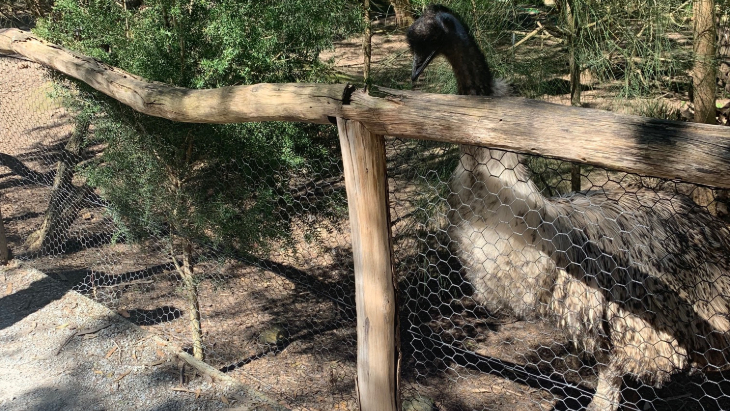 While smaller than Melbourne Zoo it still packs a full day of fun and adventure, it's the perfect size - the kids loved mixing their time between the animals and play spaces dotted throughout, a big rockery sandpit and a cubby house area were their favourites.
We saw the bird show which the bigger kids were fascinated by, they fly some incredible sized birds right across the crowd - so close you could touch them! All of the kids (and grown ups!) loved feeding the birds with the little green dishes and we also enjoyed seeing the iconic kangaroos and emus so close to us was a novelty.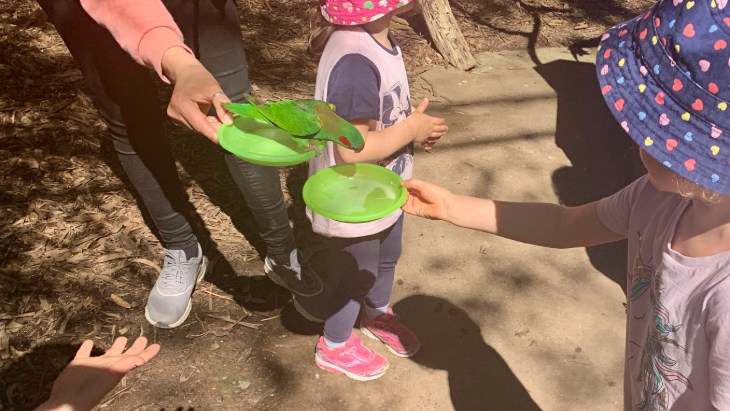 A picnic lunch was a perfect lunch for us, it's such a wonderfully relaxing place even though the cafe food looked quite tasty.
There's plenty of shows to see, it's worth planning what shows to see when you first arrive, then have a wander and a coffee stop while the kids play - it's a really fun day out.
The signposts are dotted all around and make it quite easy to navigate your way, however I think a map is still a must if you're directionally challenged....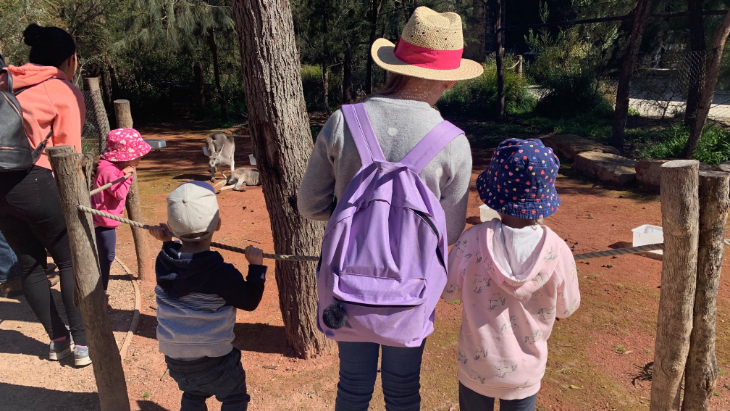 I can really see how a membership would be worthwhile, there's so much to do it would be a great investment and it gets the kids outdoors and away from screens – I'd definitely consider getting one at the ticket booth instead of just the one day pass.
Find out more about Healesville Sanctuary here.