A Spoonful Of Nutella For $5?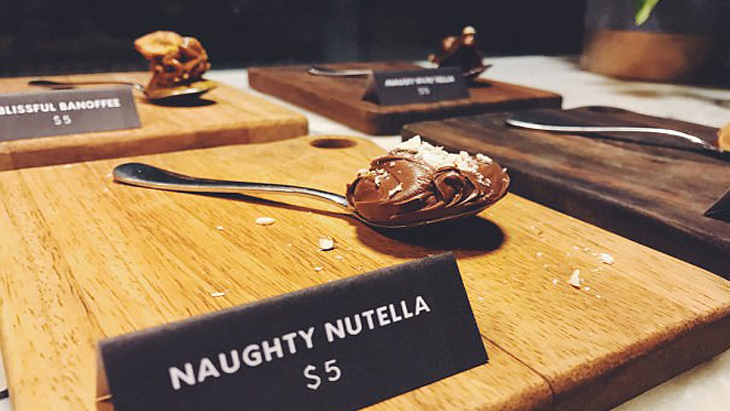 We know Melburnians or the hipster Melburnians (to be exact) are always on the hunt for the hottest unique culinary experience. It seems one restauranter has tried a little too hard to stay ahead in this rat race by selling a single spoonful of Nutella for $5. Yes you heard us...$5 for a teaspoon, not jar, of Nutella.
Pop-up cafe, Spoonful of Sugar has launched a series of calorie-laden teaspoons containing the beloved hazelnut spread, aptly named as Naughty Nutella. Other flavors include Playful PB & J, Sinful Salted Caramel, and Blissful Banofee all in the form of bite-sized dessert combinations.
Any takers?
The sugar loaded tiny treats will be on sale at a location to be announced soon. But we're not sure everyone is sold on the idea. The media and locals alike have already roasted the cafe for attempting to overcharge customers.
We have to admit we aren't too impressed either. Excuse us a moment while we pop into the supermarket to buy a big jar of Nutella instead.
If you still want to try out these overpriced spoonfuls of sugar, check out the latest news about the pop-up cafe's next location here