A Park to Love: Thomas Street Reserve Hampton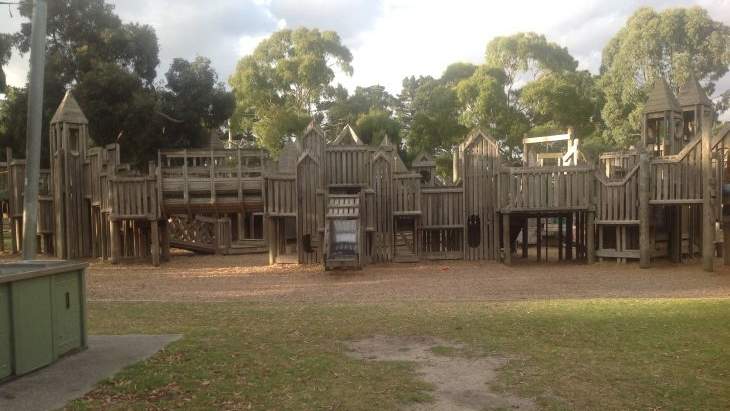 By: Katie Oliveira da Silveira, Ella's List
The big voices of little people will be yelling, "can we stop, can we stop?" upon driving past this brilliant Melbourne playground. Nestled right in the centre of beautiful bayside Hampton, Thomas St Reserve is set on a massive allotment of well-maintained land, and is home to a playground that kids rave about.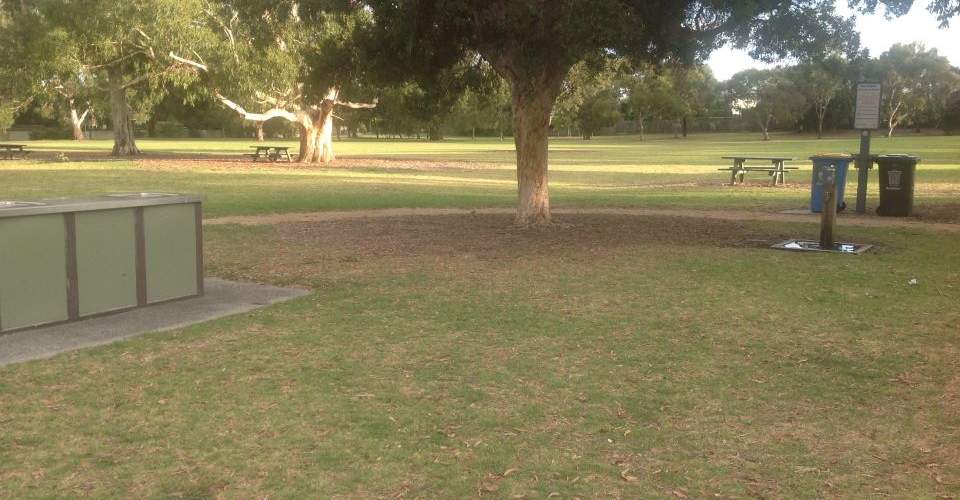 The first reason to love Thomas Street Reserve Playground is that the equipment is almost entirely wooden, and was custom-built for this space. While there are a few plastic slides added to the wooden construct, the playground has a natural, earthy vibe, and is a place you and the kids will want to hang around for a good while.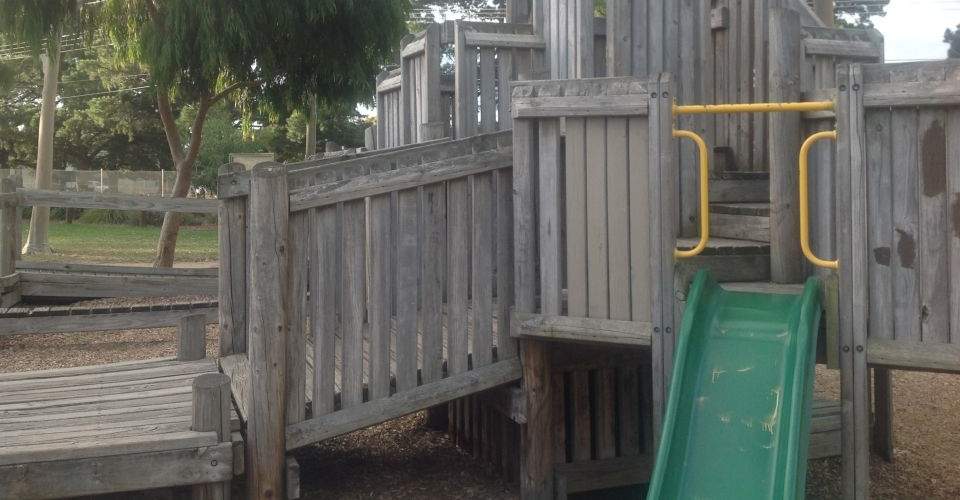 The wooden playground features multiple levels, tunnels, steps, poles – even tyres, bridges and turrets. Whether it's an epic game of hide and seek, or a tear-infused dramatization of Rapunzel (yes, this happens), Thomas Street Reserve is a playground where little imaginations can soar.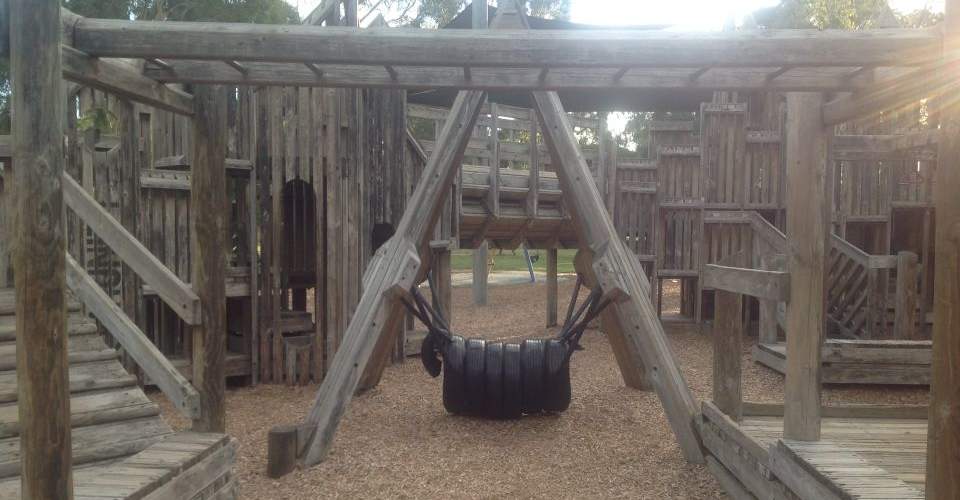 The huge expanse of grass makes this ideal for kids to kick a ball around, play with the frisbee, or just run – flat out! There are gorgeous trees positioned throughout the reserve, which offer great shelter all year 'round, and also annually play an important role in the massive Easter egg hunts run by nearby kindergartens.
There are toilet facilities at this reserve, a water fountain, tables, sheltered swings and public barbecue equipment.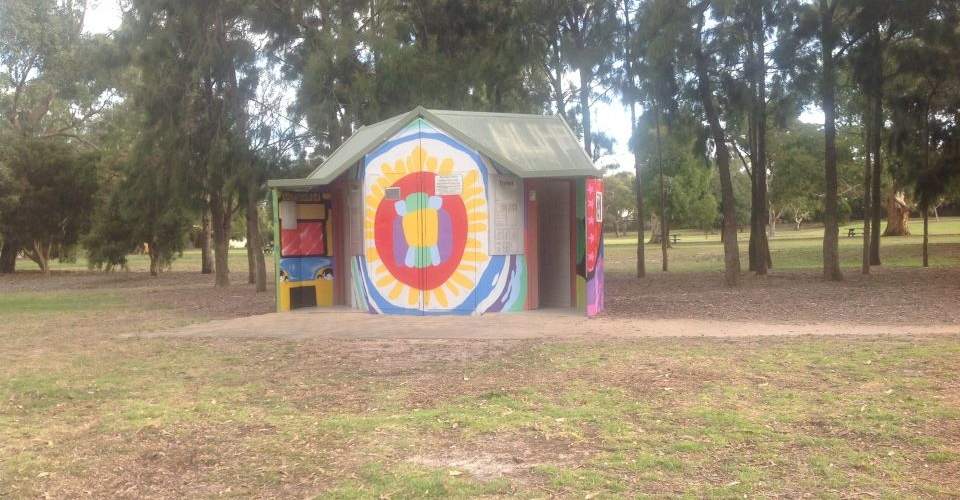 On Sundays, a loveable gang of Shetland ponies visits Thomas Street Reserve, all ready and waiting to take little ones for a spin around the grounds.
If the kids still have energy to burn after Thomas Street Park, you'll find the Sandringham Athletics Club right across the road – a few laps of the track should see them sleep well.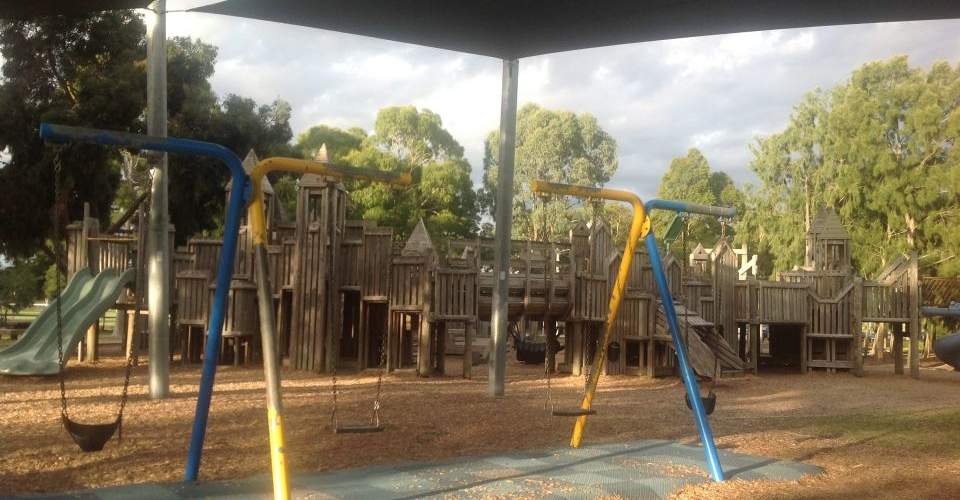 Thomas Street Grocery is a teeny tiny little café located just a short stroll from the park towards Bluff Rd. If you want a lovely coffee, this is your nearest spot to grab it. Sip away while the kids climb, crawl and leap around the magnificent wooden playground.
Thomas Street Reserve is only a short drive to Hampton Street where you will find a host of cafes, restaurants and boutique stores as well as fresh food stores,Woolworths, banks and the local library.
Where: Thomas Street, Hampton (about mid-way between Bluff Rd and Hampton Street)