A Guide to Chore Lists For Kids By Age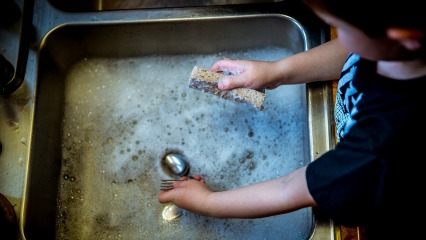 By: Phoebe Ackland, ellaslist
There has been quite a lot of debate about what household chores are age-appropriate for children…especially since the Flander's Family list (see below) has been doing the rounds on Facebook. This has led parents to question whether our children should really be required to do that much manual labour and whether it is safe for them to be handling disinfectant and other chemicals, and whether a 12 year old should really be able to "cook a complete dinner".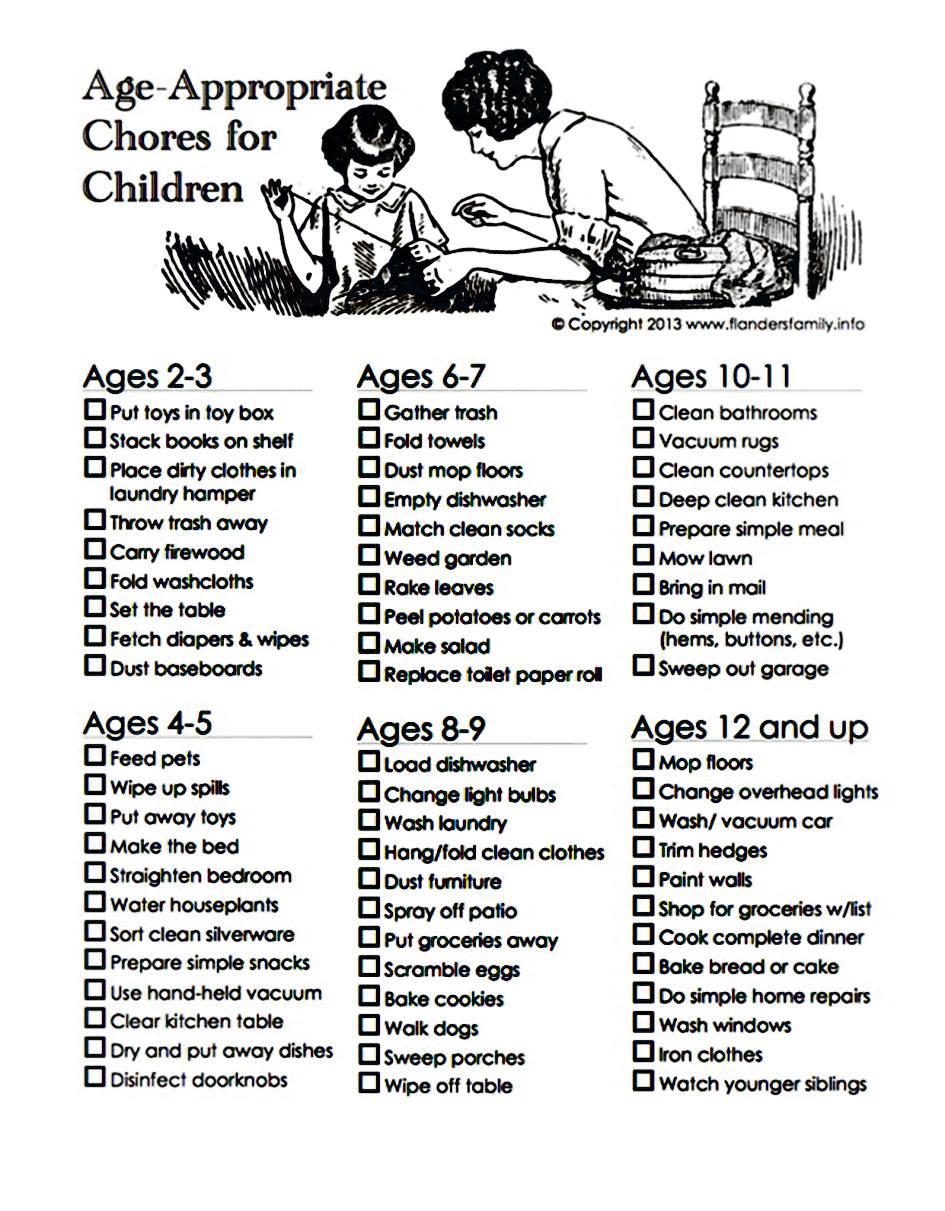 Source: Flanders Family
On the other hand, some parents have chimed in saying that their children have been quite capable of completing what's on that list- and then some! Whether the Montessori chart is for your family or not, we've compiled a few chores by age appropriateness that you might want to try out at home.
Ages 2-3 years
Help you unpack the groceries
Pass you items you require when in the kitchen
Pack their toys away
Put their own rubbish in the bin
Help feed the pets
Help set the table
Ages 4-7 years
Pack and unpack their school bag
Help load/unload dishwasher (nothing sharp)
Light sweeping or dusting
Fold clothes and put laundry into proper places
Clear the table
Ages 7-10 years
Help with simple cooking/food prep
Raking leaves in the garden
Taking out the rubbish
Bring in the mail
Wipe surfaces like the kitchen counter
Clean bedroom
Help wash the car or pets
Ages 11 years +
Floor mopping
Vacumming
Handwash dishes
Walk dog
Make/pack own school lunch
Helping more with cooking/food prep
Anything you think is too advanced or not advanced enough? Any awesome chore ideas? Share in the comments below!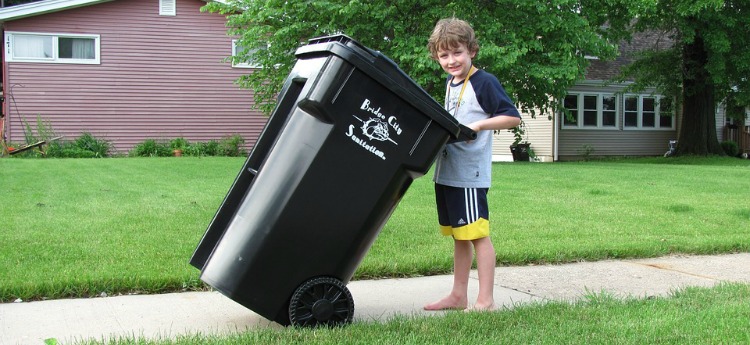 Check Out More Awesome Articles on ellaslist!