6 of the Most Kid-Friendly Gyms and Fitness Classes in Melbourne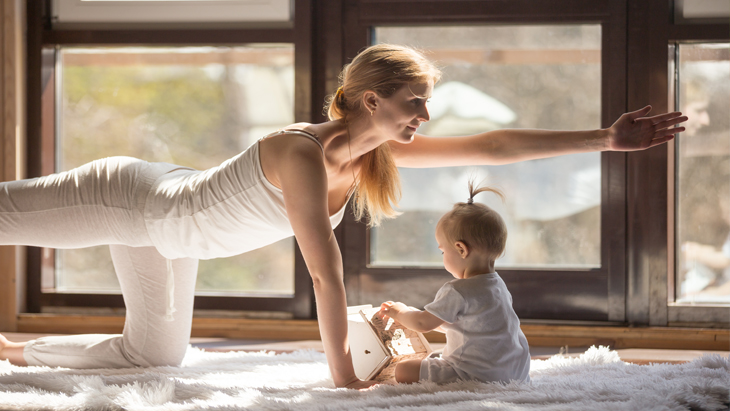 Pack a baby bag as well as your gym bag, cos these classes and facilities in Melbourne are super kid-friendly! BYO babies, though!
It can be hard doing downward dog at home with toddlers crawling underneath, or having to be careful where you do your cardio so you don't accidentally send a stray leg flying into a kid walking by (never mind, I've done it too).
Why not find a class where you not only get to work on your health but you get to bring your most precious family members with you - the very reason you are striving to be healthy in the first place!
1. Reach Ur Potential
Reachurpotential offers integrated, personalised and professionally monitored Mums and Bubs training.
Sessions include a a combination of cardio, resistance/strength training, flexibility, core stability and pelvic floor exercises in a non-intimidating, outdoor environment. Kids are also welcome to attend, so new mums can still have their freedom, without the hassle of trying to find a childcare.
Find them: Fitness class timetables and locations here.
More info: reachurpotential.com.au
Image Credit: Reachurpotential Facebook
2. The Leading Edge
Mums & Bubs Fitness classes offer specialised group exercise and nutrition for mums. The Leading Edge welcomes all fitness levels and encourages you to bring your babies and young children to the sessions.
The program is run by mums for mums and is an affordable exercise experience delivering personal training in small groups, with pelvic-floor-safe options.
A great opportunity to meet like minded mums whilst doing something positive for yourself, without the headache of securing childcare for your little ones. Bring your pram and a towel or mat and get ready for a mixed training class using elements of the Total Body Workout, Boxing, Pilates, Yoga and Stretch Therapy classes, while bubs watches on.
Mums & Bubs Fitness classes run on selected weekdays from 9.30am – check the timetable for details.
Find them: At various locations around Melbourne, check here for your closest.
More info: theleadingedge.net.au
3. Fernwood Fitness
We all know how hard it is to work out with small kids around, and being able to work out with a creche staffed with qualified child care staff is a godsend - enter Fernwood, where you can go in for your workout and bring your little ones in for fully supervised playtime.
Check if your local club has child care facilities here.
Find them: At various locations around Melbourne, check here for your closest.
More info: fernwoodfitness.com.au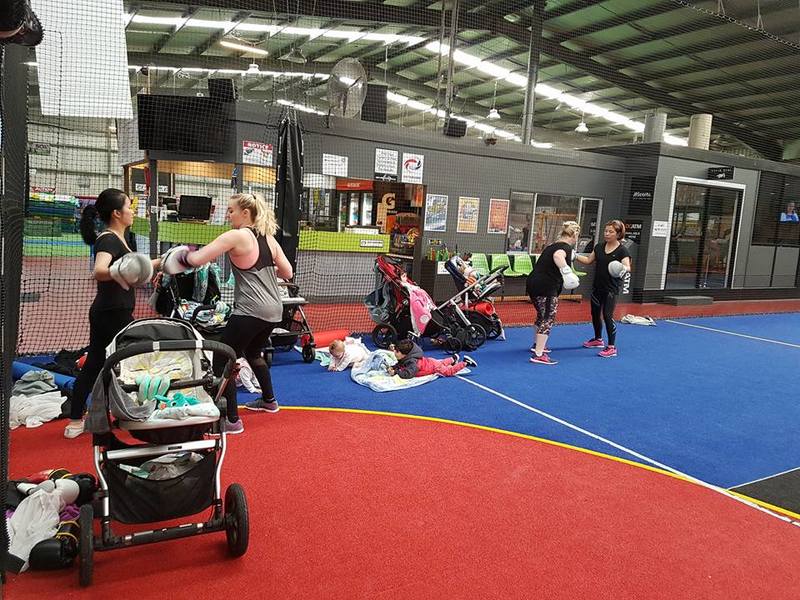 4. Mums n Bubs Fit Club Bundoora
Mums n Bubs Fit Club is dedicated to helping mums achieve their health & fitness goals in a supportive non-judgemental environment, suitable for ALL ages & fitness levels
Sessions are Mondays and Fridays 9.30am - you can contact them here if you have any questions.
Find them: 39 Clements Ave, Bundoora
More info: active24.com.au
5. Terrific Fitness
Terrific Fitness offers women-only classes and a kids play room. They also Terrific Fit Kids - children's fitness and activity classes designed by our Certified Trainers and Qualified School Teachers. Suitable for ages 2-12 years there is a class for different age and developmental groups. Find our more here.
Find them: 2/5 Danaher Dr, South Morang
More info: terrificfitness.com.au
6. Tactical Fitness
Tactical Fitness aims to change your life by teaching you the easy steps to healthy weight loss while also being able to bring your little ones.
Their Mums and Bubs classes feature pre- and post-natal training designed around strengthening your pelvic floor, core and general health and well being in your pre and post natal phases, a unique class designed to encourage healthy relationships with your body.
You are invited to come along and train with your child ins ight or in your arms, a workout that is social, interactive and fun.

They also provide free childminding for all evening and Saturday morning classes.
Mums n Bubs sessions Mondays and Wednesdays 10am, and Friday at 10:30am
Find them: 5/5 Shearson Cres, Mentone
More info: www.tfbody.com