Six Of The Best Unique Gender Reveals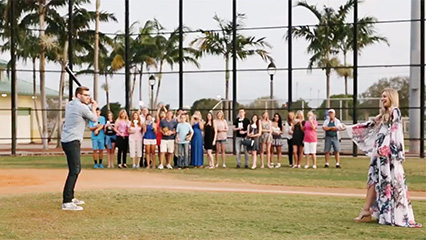 By: Marie Ashworth, ellaslist
If you've chosen to find out the sex of your baby, it's big news for you, your family and your friends! Gone are the days when you simply turn up at the 20 week scan and wait to be told. Parents are coming up with more and more original ways to reveal their unborn baby's sex. Check out these cute, funny and unique ways to reveal your baby's gender.
1. Crazy Hair Colour Gender Reveal
You've got to be game for this appearance-altering reveal. Mum, Amanda Parrish chose to reveal their baby's sex by getting her hair dyed and her reaction was perfectly captured by a friend.



2. Awesome Baseball Gender Reveal
Chelsea Freeman and her Atlanta Braves First baseman hubbie, Freddie, chose to toss an exploding pink or blue baseball based on the outcome of the ultrasound.
It's a……!!!!
(We have no idea until that ball exploded!!)

Video credit: @forthehuynh pic.twitter.com/jZWa0PimXr

— Chelsea Freeman (@chelseafree5) March 8, 2016
3. Explosive Gender Reveal
The Driscoll family chose to blow up the occasion in a big way…using fireworks. The parents had no idea. The fireworks company had been given the gender in a sealed envelope.



4. Bursting Balloon Gender Reveal
This sister and brother find out if they're getting a baby brother or sister when this giant balloon pops. One of them is not happy!



5. Gender Reveal Cake
Talented baker, blogger and mum, Amanda Rettke, has created this clever twice-baked gender reveal cake for expectant Mums.


[caption id="attachment_102318" align="aligncenter" width="960"]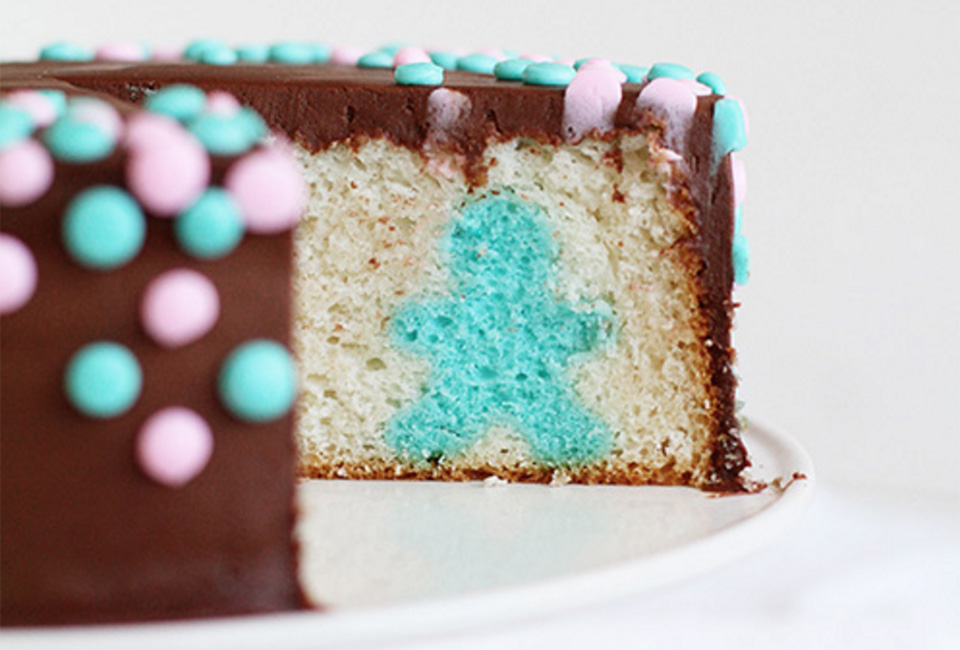 Credit: Amanda Rettke / iambaker.net[/caption]
While we're on the cake theme, watch Cher Lair, Mum of 6 boys, find out her 7th child's gender through the medium of sponge!



6. Customised Sonograms
Kim Baum produces these unique customised ultrasound photos via her Etsy Shop, PrintsNGraphicsByKim.
It's a great way of revealing the gender of your baby to your family and friends, or even yourselves. Just get your doctor to message her directly.


[caption id="attachment_102320" align="aligncenter" width="960"]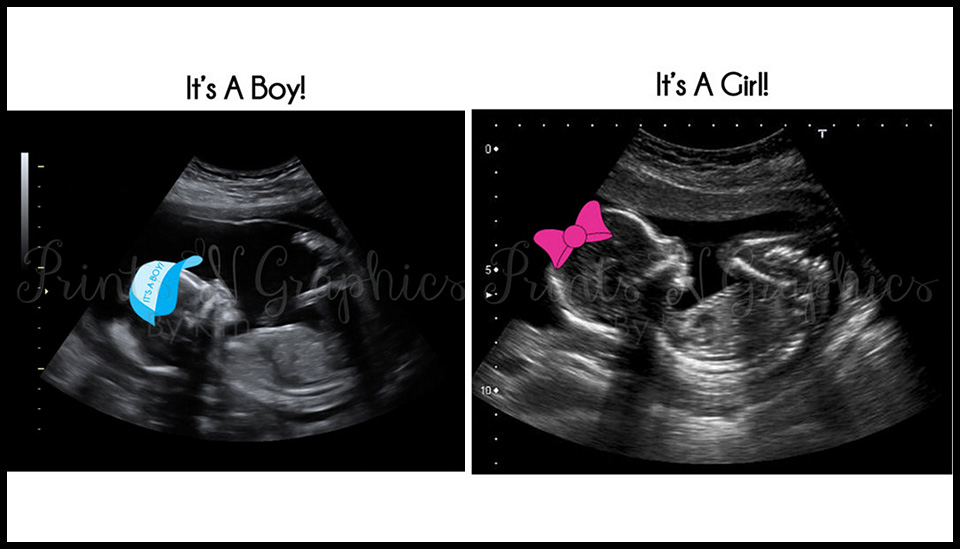 Credit: PrintsNGraphicsByKim[/caption]