6 of the Best Places to Holiday with Your Dog Near Melbourne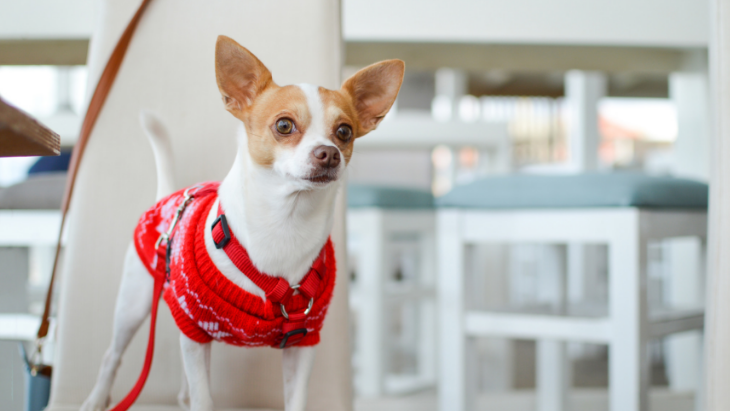 The family pooch is just that - part of the family - and it's ever so much nicer when they get to come on holiday with you! (Still working on cats and chooks...)
In recent years it's become far easier to travel with our canine mates, with plenty of places up and down the country offering varying levels of pet-friendliness.
If you're looking to head out on a little trip soon and wanting to bring Fido/s with you, why not check out these great spots?
1. Family homes on Airbnb or Booking.com
Not only a great option for the humans in your family, renting somebody's home with all the space and options that come with it is a fantastic choice for a place where dogs will be welcome. Obviously not every listing will be so accommodating, but it's worth checking out their FAQs, submitting a query to the host, or even checking out Pet Friendly Accommodations, who round up pooch-friendly properties thereby doing all the hard work for you!
2. Daylesford Country Cottages
In picturesque Daylesford, you and your pup can stay in the self-catering, pet-friendly holiday cottages both in town and in nearby Hepburn Springs.
The one-bedroom Bidwell cottage is within walking distance to both the lake and the town centre, and is set privately at the back of a leafy garden allotment.
Build yourself a cosy log fire while you watch Netflix on the provided smart TV with free WiFi. Pets are welcome inside the cottage, and the outside garden is securely fenced.
Bonnie Brae is a cosy Victorian miners cottage nestled in a secluded garden in beautiful Hepburn Springs, within walking distance of the Mineral Springs Reserve and the famous Hepburn Bathhouse & Spa. Only three minutes drive from central Daylesford, it too has all the amenities you want for a peaceful weekend away including a two-person sunken bath and fully-equipped kitchen.
Pets are also welcome inside Bonnie Brae, and there is a secure fenced front garden.
Find them: Daylesford Country Cottages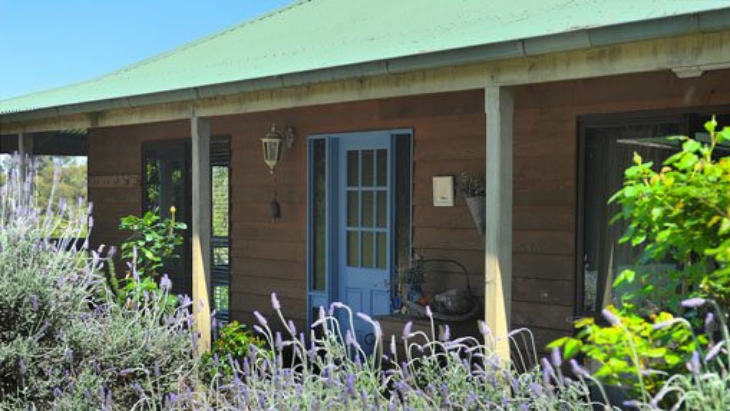 3. Lavender Farm, Healesville
Picture yourself in a spacious three-bedroom farmhouse set on thirteen scenic acres, surrounded by dozens of different kinds of lavender planted in the gardens.
Sip tea or a glass of wine from the wide verandas on three sides of the house, overlooking the Yarra Valley. It's fantastic for a family, with 3 bedrooms, 2 bathrooms a fully equipped modern kitchen, a large lounge room with wood-fire, flat-screen TV and DVD player, laundry and a separate dining room.

The kitchen is fully stocked for breakfast (think organic granola, local bacon and free-range eggs, local jam and Giant Steps bread and good coffee and teas), and homemade cake and chocolates await you on arrival.
The kiddies get to feed the chickens and horses (and the owners can help you organise babysitting should you need), and you are welcome to bring your family dog - or pony, if you'd like to romp around the area on horseback.
Find them: Lavender Farm Yarra Valley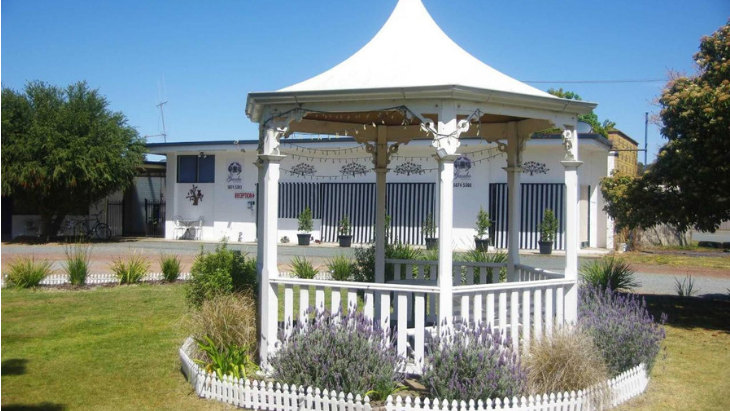 4. Gazebo Motor Inn, Strathmerton
For a more hotel-like experience, you can check out local motor inns and motels, quite a few of which accept dogs, including Gazebo Motor Inn in Strathmerton.
The pet-friendly place comes with free private parking available on site, a kettle in every room, private bathroom withshower, a flat screen TV, and 24-hour front desk.
Find them: Gazebo Motor Inn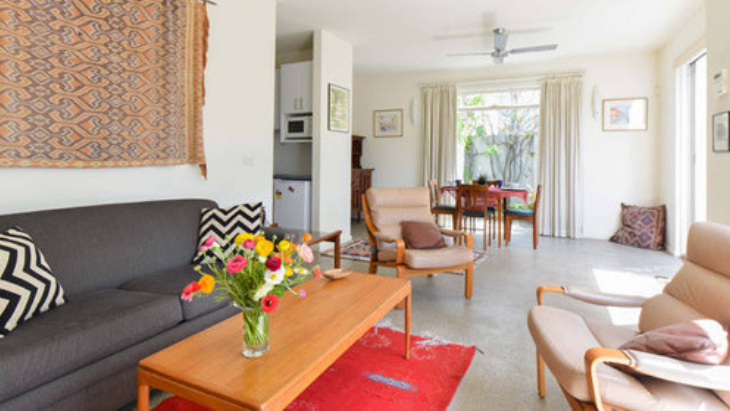 5. Accommodation in Melbourne city
Prefer to stay in the city? No need to leave your pooch at home, when they can come for the fun too at Parkside Stay boutique self-contained apartments in Clifton Hill (close to Docklands, the Melbourne Cricket Ground and Tennis Centre. There's also the bars and cafes of Fitzroy) - who can also arrange dog minding should you need it, Birches Serviced Apartments in East Melbourne (aka Melbourne's hotbed of sports, including AAMI Park, Rod Laver Arena, the MCG and Etihad Stadium), and architecturally-stunning Aero House in Fitzroy, a beautiful three-storey home that sleeps six, and incloudes a rooftop terrace with barbecue and right on top of public transport.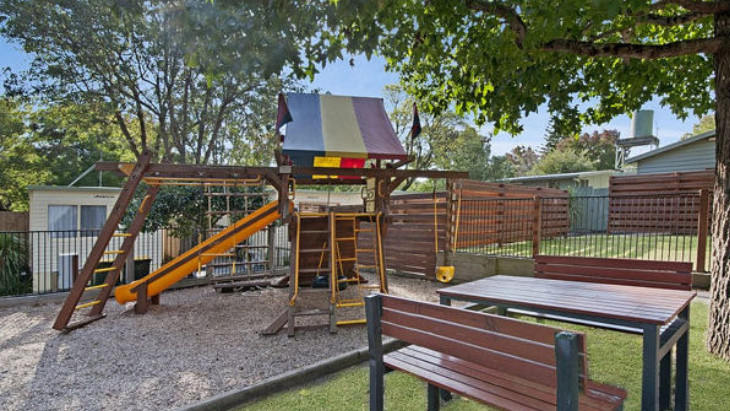 6. Caravan and Holiday Parks
Caravan and holiday parks have traditionally been the gold standard of pet-friendly vacations, with most parks being able to accommodate your canine companions.
Everything from a tent site to a luxury cabin is available, and you can mix and match according to your needs and budget.
Victoria is so fortunate to have a plethora of these sites (it appears we love camping!) and you don't have to go far - unless you want to - to find a place for Fido.
Some great places that merge family/kid friendliness with doggo availability are Beechworth Holiday Park, a few places in Daylesford (Daylesford Holiday Park and Jubilee Lake Holiday Park), the BIG4 properties in Ballarat, and the caravan/holiday parks in Halls Gap, Lilydale, Rye and Portland, to name a few.
Have you had great experiences holidaying with your pets? We'd love to hear!
More pooch and pup fun: