Top 5 Messy Art Places For Toddlers And Preschoolers
We all know how important it is for children to be able to express their creativity, but when they express their creativity all over your walls and carpet, it's no wonder we sometimes pretend we're out of paint when the little ones ask!
Fortunately, there are plenty of places around Melbourne where kids can go wild and you don't need to clean up a thing.
Happy Hands Art Time
At Happy Hands, the mess stays with them! We love that!
Happy Hands Art Time is a non-for-profit community program for parents and toddlers to enjoy interaction together, where kids are encouraged to enjoy the process of creating rather than judging the final result.
Things like paint, glue, glitter, crayons, play dough and much more are on offer, and the staff always aim to introduce colour, shapes, nature and all types of other engaging themes for your toddler to learn and love whilst developing their fine motor skills.
It is a structured, interactive program that also involves fun themed sensory play, singing using props and actions, interesting themes and keeps up with the short attention span this age group tends to have! Better still, a light and healthy morning or afternoon tea is offered at the end of the session for the opportunity for parents to connect, share and support each other, and also enjoy a whole cup of tea themselves!
Locations: Narre Warren, Mernda, Lilydale, Spotswood, Dandenong, Taylors Hill, New Gisbourne, Nunawading and Officer
Cost: $8 for a 1.5 hour session per child
Contact: 0451532840
Website:www.happyhandsart.com.au
Image Credit: Happy Hands Art Time Facebook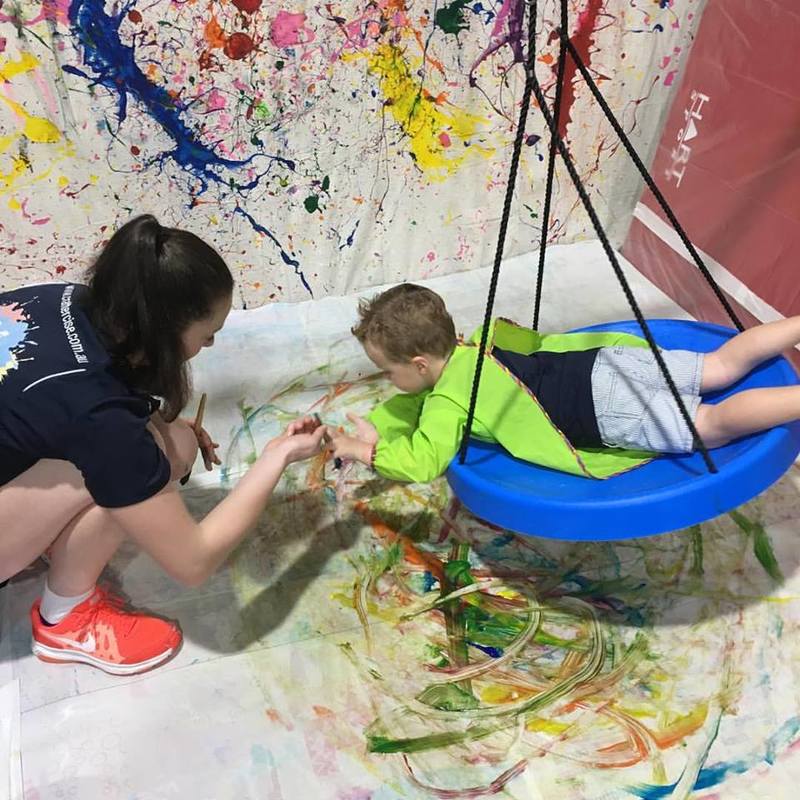 Craftercise
Craftercise is a unique, contemporary and holistic program for pre-school aged children that fosters learning through play. It combines the joy of creativity, the delight of imagination and the thrill of a movement and art adventure.

Children (under the supervision of their parent/carer) participate in a range of engaging, interactive and self-paced circuit based activities using soft play, recycled equipment, musical instruments, sensory and play equipment. Weekly themes integrate activities across key learning areas including: literacy, numeracy, art and craft, movement and physical activity.

The inclusive and friendly atmosphere will make all adults and children feel welcome. In addition to children having an opportunity to take away a weekly creation from the art and craft activities conducted using a combination of state of the art and safe physical activity, sensory and craft equipment in addition to recycled, rescued, reused and home-made materials.
Craftercise fosters 'learning through play' for 6 months-5 years olds, involving art, craft, sensory & messy play, physical activity & movement to music. They have sessions for 6-18 months (Messy Monkeys), 18 months - 3 years (Dizzy Ducks), and 3 - 5 years (Crafty Crocs).
Locations: 52A Hawker Street, Melbourne
Cost: $25 for a casual session, or you can pay for a term - the amount depends on when you start.
Contact: 0400 232 224
Website: www.craftercise.com.au
Mess Matters
Mess Matters activities are all about having fun and freedom in the process of being creative, providing a fun and exciting environment for children to develop their fine motor skills and hand-eye coordination.
The surroundings help build children's confidence to experiment with tactile sensors and create wonderful, original artworks with messy activities set up around the room with all sorts of colourful textures for little fingers to feel and explore.
Children are given the independance to choose for themselves which activities they would like to do, and may take as much time or as little time as they want on a particular activity (painting, stamping, pasting, sand play, play dough, paper crafts, water play and more), or they can repeat the same activity.
Location: Factory 4, 3 Exley Drive Moorabbin
Cost: Casual Visits : $15 per session | 5 Visit Card – $70 ($14 per session) | 10 Visit Card – $125 ($12.50 per session)
Contact: 0425 808 219
Website: www.messmatters.com.au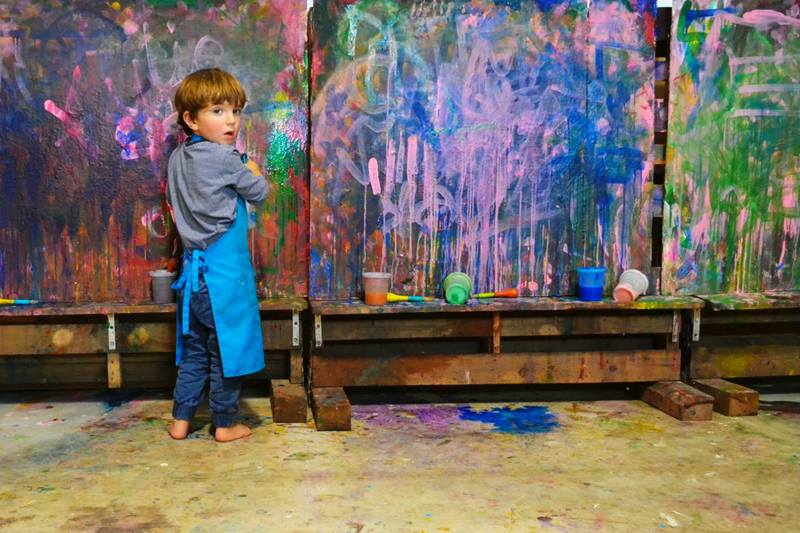 The Messy Shed
The Messy Shed offers 45 minute sensory play sessions with a new theme every week that challenge the children to think, interact, explore and have fun.
If arts and crafts aren't your thing, the Messy Shed also houses not only a play centre which has a great range of equipment, but also a cafe catering for parents and children, and a hair salon for kids.
Parental supervision is required, although we do have staff on hand to guide you in the different activities.
Location: 1 Watt Road, Mornington
Cost: from $10
Contact: (03) 5975 2080
Website: www.playatthemessyshed.com.au
What are you waiting for? Go get messy!