6 of Melbourne's Best Cafes in Plant Nurseries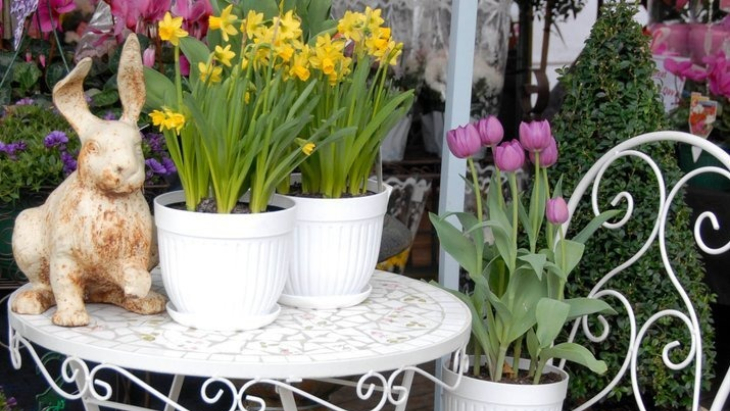 Often hidden gems, eatery-wise, cafes in nurseries can really turn up the surprise factor. Great coffee and a cheeky fiddle-leaf fig in one shopping trip? That's basically Melbourne in a bag!
Here's where we love to croissant and compost across the city:
1. Poyntons of Essendon
On the banks of the Maryibyrnong River lies this multi-level leafy wonderland (pictured above), where you can find just about everything you could want for your garden and more. When you've chosen your pots, seedlings, and planters, head into The Boulevard Cafe (bonus fenced kid playground right outside!) for breakfast or brunch (wine optional, but recommended! their cellar is top notch). Their menu is lengthy for what is first and foremost a garden centre, so it's definitely a spot not to be missed - especially the view! High on the hill gives you a fantastic vista of the city skyline with your apple kasha, avocado on toast, or hearty reuben sandwich.
Where: Cnr Vida Street & The Boulevard, Essendon
Cafe opening Hours: Monday - Thursday: 8am - 5pm, Friday & Saturday: 8am - 5pm, Sunday & Public Holidays: 9.00am - 5.00pm
2. Warran Glen Garden Centre and Cafe
You'll find exceptional quality food from a seasonal and ever-changing menu at the super kid-friendly Warran Glen cafe. They even have a playground, peacocks, chooks and ducks that eat right out of your hand! A really great experience as well as being stocked with fantastic greenery and gift ideas.
Where: 373 Warrandyte Rd, Melbourne
Opening Hours: Monday - Friday 9am - 5pm.

3. Kew Nursery and Cafe
Amongst the large range of stunning plants, seedlings, vegetables, herbs, fruit, ornamental trees, shrubs, indoor plants, garden products, tools, fertilisers, potting mixes, compost, mulches, pots and giftware, you'll find the cafe serving up delicious all-day breakfast, lunch, and brunch. Feast on buttermilk pancakes, chia pudding, bacon and egg Turkish rolls, pumpkin fritters, and scotch fillet steak sandwiches, all washed down with an assortment of tea and coffee choices.
Where: 2 Gladstone St, Kew
Opening Hours: 7 days, 8.30am - 4pm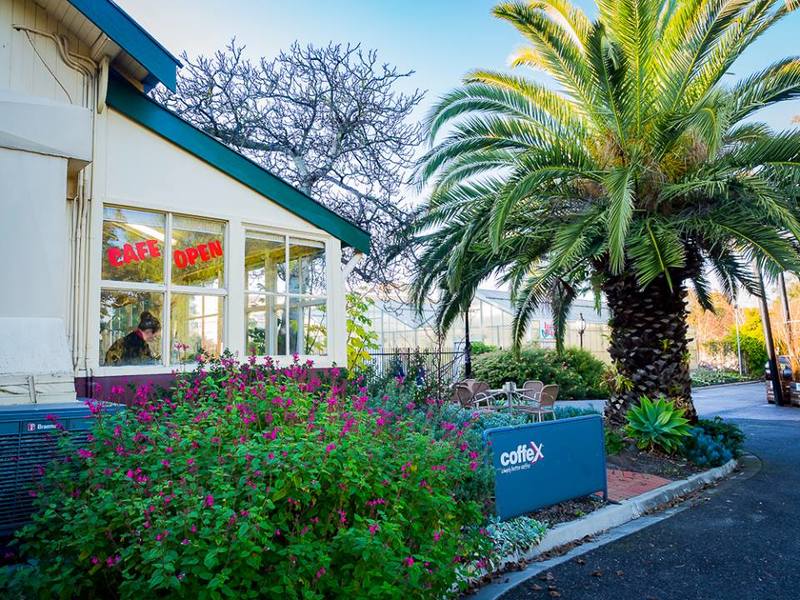 4. Yarra Edge Nursery Cafe
Check out the Yarra Edge Nursery Cafe in the historic grounds of the Melbourne Polytechnic Fairfield campus, where the child-friendly hub offers delicious lunch options, great coffee and freshly baked treats to eat in or take on the go.
The nursery specialises in retro and old-school plants your nana would have had, and their greenhouse is full to the brim of good-quality indoor plants.
Where: Yarra Bend Rd, Fairfield
Cafe opening Hours: Monday - Sunday, 9am - 4pm.
5. Ceres Environment Park
An absolute northern staple, you'd be hard pressed to have never visited if you're a local! As well as being a fully-functioning farm, there is a nursery onsite and a choice of two eateries - the organic grocery store area (with olive tree to climb, chooks, and tonka trucks to play with), and the sustainability-focused Merri Table (you can find our review of that here).
Where: Cnr Roberts and Stewart Sts East Brunswick
Opening Hours: 7 days a week, 9am - 5pm.
6. Paperbark Cafe at Kuranga Native Nursery
Boasting the largest range of native plants anywhere, Kuranga Native Nursery also boasts the beautiful Paperbark Cafe, where you can partake in their culinary delights under wide verandahs overlooking Olinda Creek. Their menu is also seasonal, focuses on local ingredients, and has a delightful native bushfood twist.
Where: 118 York Rd, Mt Evelyn
Opening Hours: 7 days, 8.30am - 5pm.
Main image credit: Poyntons of Essendon
Reviews
Great article thanks! There is also a great one in Brighton called the gardeners corner store!