Luna & Co: Six Creative Kits To Give Crafty Kids This Christmas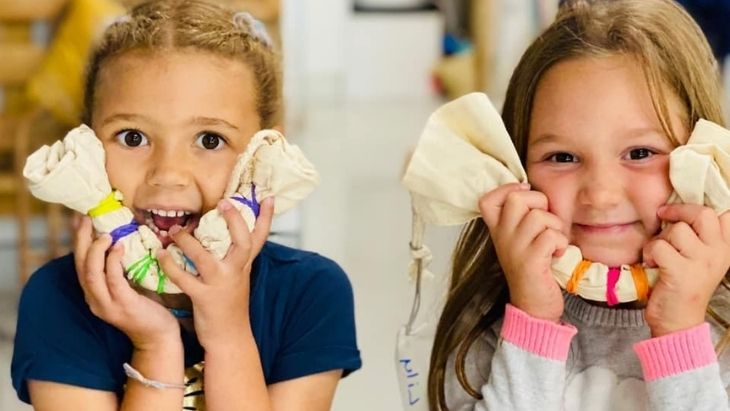 It's no secret that Christmas and crafts go together like mac and cheese; so whether you're looking to make some gifts, give a kit as a gift or simply for something to keep the kids occupied over the Christmas break—ellaslist go-to for all things crafty—Luna & Co Designs, has got you covered.
And with the end of the year fast approaching—now is the perfect opportunity to use up those Creative Kids Vouchers before they expire! Here are our top picks for quirky kits that'll keep crafty little hands busy over the Christmas period.
1. Punch, Dye & Sparkle DIY Kit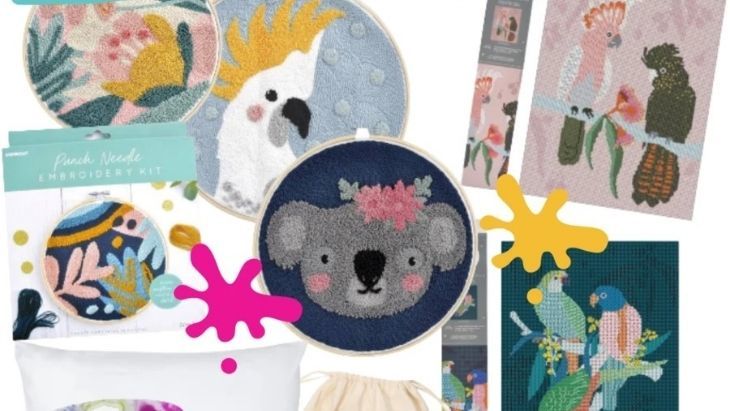 Perfect for an older child that loves crafting or wants to make gorgeous Christmas presents for their nearest and dearest; the Punch, Dye & Sparkle DIY Kit covers a whole lot of bases at once! The kit includes one punch needle kit for embroidery, a sparkle kit and a three-colour tie-dye kit alongside two pillowcases and a tote bag for tie-dyeing.
The activities are slightly more intricate and recommended for kids aged 9 and over—and this kit would also make the perfect Christmas gift for any child looking to try something new or hone their existing embroidery skills.
2. Creative Kids DIY Girls or Boys 5-9 Year Craft Kit
You'll keep them occupied for hours with this ultra-engaging craft kit, curated especially for boys and girls aged 5-9 years old.
The girls kit includes a scrunchie maker kit, a set of Crayola fabric markers and a tote bag to decorate, a dreamcatcher kit, a llama sparkle kit, a llama canvas + paints set and a clay foam fun kit. Basically—it presents tonnes of opportunities to get creative and learn some new skills!
The boys kit boasts a paint by numbers sleepy sloth, a pack of coloured pencils, a pack of mighty markers, a dreamcatcher kit, an under the sea sparkle kit, colour your own sloth placement and a clay foam fun kit. These sets really are bursting with so many activities to broaden young minds!
3. Creative Kids DIY Design & Paint Kit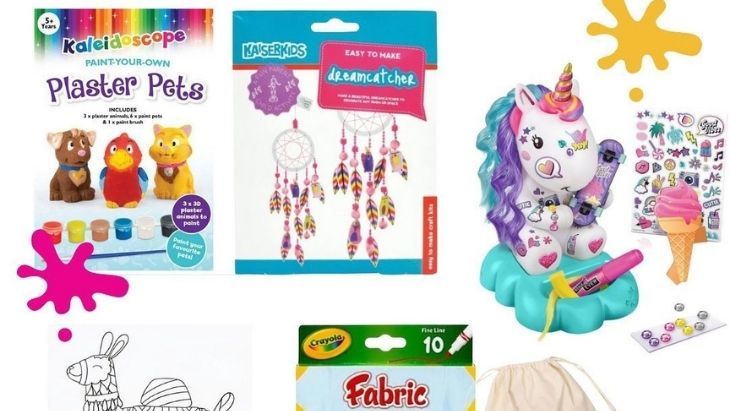 The perfect kit for busy parents looking to occupy their kids with minimal intervention, Luna & Co Design's Creative Kids DIY Design & Paint Kit is bursting at the seams with fun, engaging and unique ways to spark creativity in your child.
It comes complete with a Kaisercraft kids llama canvas plus paints and brush, a Style 4 Ever DIY unicorn lamp, a DIY dreamcatcher, a set of Crayola fabric markers, Calico tote bag and a Plaster Pets 3 pack plaster kit plus paints and brush—so your child will be spoilt for choice when it comes to practising their painting!
4. Creative Kids Ebru Marble Starter DIY Kit
Give a child the gift of learning a new skill this Christmas with this epic Ebru Marble Starter DIY Kit. It's a great way of encouraging kids to release their creativity and engage in brand new art—creating colourful and unique patterns as they learn!
It has everything you need to get started with marbling; and we reckon your family and friends would simply love to receive some marbled Christmas cards this year (hint, hint…).
5. Craft Kit Subscription
The perfect way to establish crafts as a regular pastime, Luna & Co Designs are now offering craft kit subscriptions; which means you receive a different craft kit every month.
With 3 month and 6-month subscription options, it really is the gift that keeps on giving!
6. Creative Kids Sensory Pack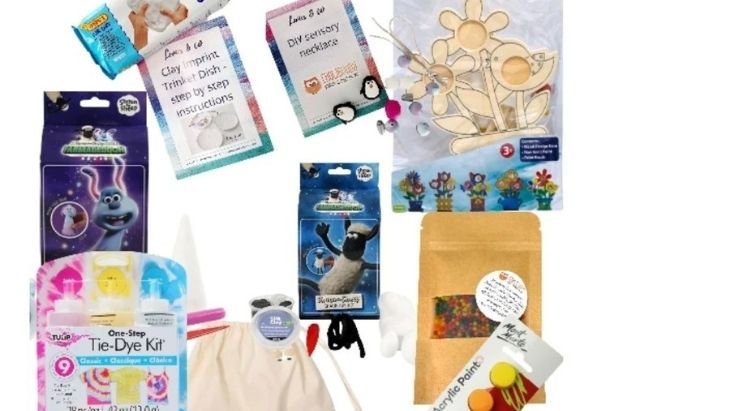 Immerse kids in a host of sensory experiences with the Creative Kids Sensory Pack. It includes air dry clay, Chew Buddy water beads + paints and paper to create marble art, a flower photo frame kit plus paints, a DIY Chew Buddy sensory necklace kit, a tulip 3 pack dye kit + a tote bag and a pencil case to decorate and a clay foam fun pack—the perfect way to sample lots of different elements of crafting or make some memorable Christmas gifts for your nearest and dearest!
Using Your NSW Creative Kids Vouchers
The craft kits mentioned above (with the exception of the subscription), Luna & Co Design craft packs are essentially FREE if you use your NSW Creative Kids Voucher. Can't say fairer than that! Ensure you have your voucher ready when you make your order, follow these instructions, and get in quick to use your voucher before it expires at the end of the year. Happy crafting everyone, for Christmas and beyond.
More Festive Cheer
Santa Mail Delivers Christmas Cheer in 2021
Our Favourite Personalised Christmas Stockings
Where to Shop for the Cutest Christmas Pyjamas
Have you signed up for our newsletter? Join ellaslist to get the best family and kid-friendly events, venues, classes and things to do NEAR YOU!