5 Steps to Help Your Child To Overcome Shyness
Preschoolers
Family
Kids
Mums & Bubs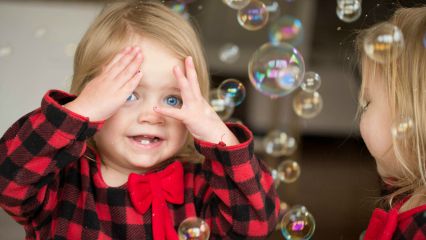 ellaslist COVID-19 update: Please note that all the information on the website is correct at the time of publication. Please check the relevant website before visiting a venue or destination for the latest COVID-19 information. ellaslist is not responsible for any cancellations or closures.
Kids learn through role play with others. All manner of things are learnt through play-based interactions with peers. Kids learn to regulate their emotions in front of others, to socialise, develop their fine motor skills, and build confidence.
In some cases, like with role-play, kids learn about the world around them by exploring roles and responsibilities of others. They learn from their friends.
But for some kids, it is difficult for them to make friends. The most common reasons for this are:



They are shy and find it difficult to approach others.
They are antisocial. This might mean they don't like playing with other children, or are inappropriate in social situations. Children may scratch and bite, be loud with, or hit other children.
They're not given sufficient opportunity to socialise with peers. In today's busy society, many parents find it difficult to manage their time. Often, children aren't given the opportunity to meet with peers and engage with play. Children need to play every day.
Learned behaviour – if a child grows up with shy or introverted parents as role-models, they too are likely to exhibit those traits early on.
All of the above possibilities are extremely complex, and there's no easy fix, but there are some steps both parents and children can take to help their child become better socialisers, and make new friends.



Set a good example to your children by being a good socialiser. When meeting people, have you head up, be confident, polite – and smile! Kids will pick up on these social cues really quickly, and you'll find they'll become better at meeting new people.
Make time for playdates, because children need to play every day. Meet up with friends, enrol in a playgroup, or do some extra-curricular activities. All of these will help your child become a better socialiser. Practice makes perfect. If you're hosting a playdate in your house, have some toys and activities about. This will make it easier for your children to make friends.
Role-play different scenarios of meeting people and playing with friends. This includes practicing meeting someone for the first time. Rehearse what to say when your child meets another child for the first time.
Dress-ups! Having some dress-up clothes lying around makes a huge difference to a child's ability to overcome shyness and socialise. Kids will often adopt the persona of their dress-up. There's no time to be shy if you're a superhero trying to save the day.
Structured play like the one at the core of Learning Bees program from Wannabees Family Play Town is great for kids making new friends. The play time, which is facilitated by a professional staff member, helps kids become better at socialising and it's in a way that to them it just feels like games.
By following some of these simple steps, you'll be helping your child overcome shyness and give them the best opportunity to make new friends.