Five Signs Of A Reading Difficulty In Your Child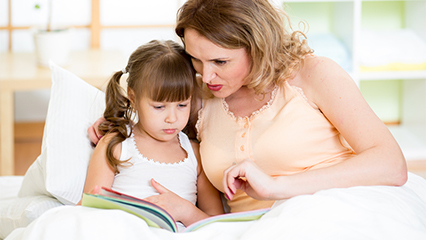 By: Marie Ashworth, ellaslist
Have you been spending more time reading with your child over the school holidays? Are you concerned at all over their reading skills? Do you feel they are lagging behind a sibling or friend of that age?
We all know how fundamental being able to read is to a child's learning and development. It's essential for parents to keep a close eye on their child's reading ability as difficulties can often be picked up in the early preschool and kindergarten years, and you, the parent, may be the first person to spot a problem.
Unfortunately, it's not always that simple to decipher whether there's a reading weakness, it simply hasn't clicked for the child yet or, whether it's something else like a a lack of motivation.
Luckily, the experts at Lindamood-Bell have identified 5 specific reading behaviours and signs that can help parents spot any reading difficulties early on…
1. Difficulty Sounding Out Words

If your child struggles to sound out words, it could be a difficulty in decoding. They might add or omit sounds. For example, reading 'steam' instead of 'stream'.
2. Difficulty Learning & Retaining 'Sight Words'

Sight words are common words that children often memorise so they can automatically recognise and read them. If your child is not recognising sight words quickly or if they're attempting to sound out the words or doing a lot of guessing (e.g. 'purple' instead of 'people) this can be a sign of symbol imagery difficulties.
3. Slow & Laborious Decoding Skills

Does your child spend a long time sounding out every word and not recognising the same word in the next paragraph or on the next page? Again, another sign of decoding difficulties.
4. Difficulty Reading Fluently In Context

Can your child sound out words individually but is not able to read them out loud all together on the page?
5. Poor Spelling

Does your child have difficulty including all of the needed phonemes ('optnrty' for 'opportunity'); or can they spell phonetically but cannot retain spelling patterns (opertunity for opportunity)?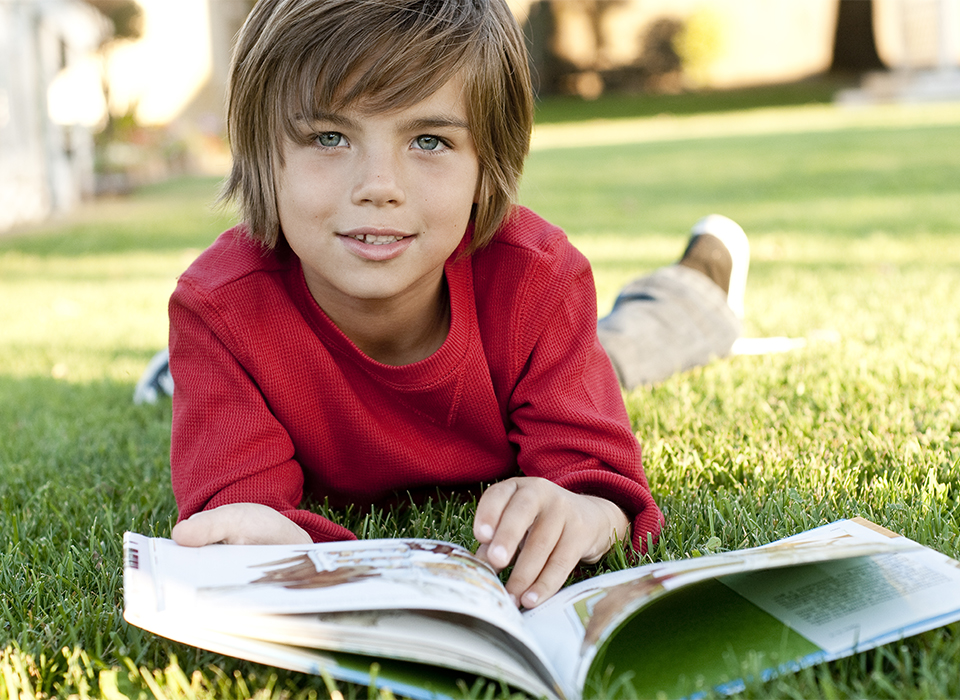 What If Your Child Displays Any of These Signs?

If you have concerns about your child's reading, it's best to seek professional help. With over 60 learning centres across Australia, UK, USA and Canada and over 30 years of experience, Lindamood-Bell are the experts in enhancing children's reading skills. They offer two Sydney-based learning centres; one in Double Bay and one in Chatswood, where they provide reading and comprehension development programs for children of all ages, including those previously diagnosed with dyslexia, autism spectrum disorders, or general learning challenges.
The First Step – Evaluation

The first step is to get a Learning Ability Evaluation with Lindamood-Bell. The evaluation will accurately identify the child's strengths and weaknesses in standardised academic and literacy tests.
Individualised Programs

Once your child has been evaluated, Lindamood-Bell will tailor an individual instruction plan and make a recommendation for the amount of time they should work with your child.
The Benefits Of Intensive Instruction

While other tutoring and learning programs tend to be 1 or 2 hours a week over a course of months or years, Lindamood-Bell offers intensive instruction – 1 to 6 hours per day. Nanci Bell, the founder of Lindamood Bell, provides the reasons behind daily intensive instruction:
"The rate of learning gain can be improved with intensive intervention. To increase the rate of learning, you need to provide the right diagnosis and the right instruction, in the right environment. The last is often intensive intervention, four hours a day, five days a week, which results in years of gain in weeks of instruction."
Click here for more information on Lindamood-Bell's 'Seeing Stars® Program for Reading Fluency & Spelling' or contact your nearest Lindamood-Bell Centre to discuss your child's individual needs:
Chatswood: Suite 73 Chatswood Village, 47 Neridah Street. Phone 02 9410 1006 or email.
Double Bay: Suite 3, Ground Floor, 1 Transvaal Avenue. Phone 02 9328 7119 or email.
This article was brought to you by Lindamood-Bell.