12 Weeks to Make My Body Mine Again! Week Four - Unexpected Eating Plan Issues!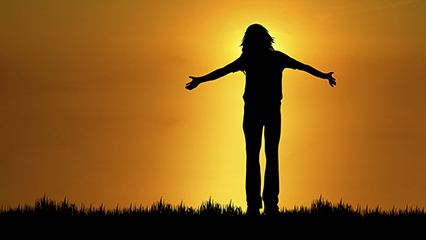 ellaslist COVID-19 update: Please note that all the information on the website is correct at the time of publication. Please check the relevant website before visiting a venue or destination for the latest COVID-19 information. ellaslist is not responsible for any cancellations or closures.
By: Heather Gow, ellaslist explorer
Heather Gow bravely embarks on a very public journey tracking her ups and downs on her personalised running and nutrition program with Benefit Sports Nutrition and Run with Us Online. Read Heather's Intro Article, her Week One Update,  Week Two Update and Week Three Update here.
The Importance Of Positivity
Self-talk, they say, is of tremendous importance when you're trying to change a behaviour or achieve a challenging goal. Greta Truscott, running coach at Run With Us Online, recommends using positive mantras during sessions when you are just starting out as a runner, such as "keep going, you're doing great" or "breathe and relax the shoulders" or simply reminding yourself how great the view is going to be when you get to the top of that hill. This week, during Week Four of my program, my self-talk went a little like this:
"Argh! So good to be out of the house alone! Warm up finished already? That was quick! Ok, I'm running. God, legs feel like sandbags, this is going to be hard. Keep running, it's only a couple of minutes until you can walk. Come on, woman, run! Oh, great song. Yeah that's better. Really running now, feels great, could probably do a Forrest Gump all the way to Perth really."
The Dangers Of Running At Night
"AACK!! (cough!) Swallowed a bug! Argh! (Cough, hack, spit) No, I can't get it out, it's gone all the way down. Well that feels totally disgusting. I hope it's dead!? (cough!) What sort of bug was that? How many calories would it be? Bet Google can't tell me that. Hope no-one was watching, would have looked pretty funny actually… Keep running, woman, not long to go now…!"
Yes, I experienced an unauthorised and unexpected variation to my eating plan and at the same time discovered one of the major disadvantages of running after dark – that those lovely, safety-promoting street lamps attract thousands of flying creatures who are easily sucked into the vortex and oblivion as my desperate lungs strain to get enough oxygen to feed my crying muscles. Community Service Announcement: Keep your mouth shut under street lamps peeps. It's for your own good!
Feeling Good!
One third of the way through the program and I am feeling generally good. I am grateful for the flexibility offered by both the running program and the eating plans, as I have realised that trying to schedule workouts rigidly or stick to a prescriptive eating plan would be impossible, given the context of chaos that is presently my life. I receive a weekly email from Greta asking about how I have gone with the weeks training and she responds with personalised words of encouragement and/or advice. Although Greta and Charlene Cassie, the nutritionist, both work with elite runners, I have felt completely welcomed and very much supported by them, even though my running style is more reminiscent of a wombat than a gazelle, and is likely to stay that way, if we're honest.
Week Five Results Next
Next week is Week Five and I have an appointment with Char to check progress – stay tuned for results!
READ HEATHER'S WEEK ONE UPDATE HERE
WEEK TWO – THE BEST LAID PLANS!
WEEK THREE – IT NEVER GETS EASY!
SPECIAL OFFER FOR ELLASLIST READERS!
25% DISCOUNT ON WELL-MUM NUTRITION PLAN
Heather is participating in a 12 week running and nutrition program crafted by BeneFIT Sports Nutrition and Run With Us Online and customised to help her achieve her fitness and wellbeing goals.
25% DISCOUNT ON WELL-MUM NUTRITION PLAN – SPECIAL OFFER FOR ELLASLIST READERS!
If Heather's great progress has inspired you to reassess your wellness plan, take advantage of BeneFIT Sports Nutrition's wellMUM plan. This program has been specially designed for the busy mum in mind. Based on Charlene's own personal experience as a mum to very active 21 month old twin boys, this program will help get your health and wellbeing back on track.  It's time to make your body yours again!
Tailored to suit your individual needs, body composition and goals, this program is based on a flexible day-to-day meal plan and enables you to pick what you want to eat within a daily point allowance as opposed to a detailed meal plan. You receive a recipe booklet and pick your meals within your specific point allowance for each day.
WARNING!  This is not a diet. It's a lifestyle plan!   
For a special discounted price of $75 you will receive:
> Body composition analysis and report
> Macronutrient guidelines detailing the quantity of carbs, protein and fat you should be consuming to lose weight
> Point based nutrition plan for flexibility and choice
> Free recipe e-book with recipes for the whole family, including adjustments for the little people in your life to avoid cooking multiple meals every day
Start your transformation and book yours now!
Heather Gow is a mother of three and a step-mum of one. She's on a break from her psychology career and is currently kid-wrangling full-time. She writes stories for children when hers are asleep.
She blogs infrequently
 and
tweets lefty political rants
. She lives in the Eastern Suburbs and can generally be found somewhere on the endless loop between school, daycare, swimming lessons, gymnastics and Nippers.