10 Free Things To Do With Kids In Melbourne
Entertaining little ones can be an expensive pursuit. The activities they love – everything from watching movies to skating and bowling – all cost money and, if you've got a large family, it can add up quickly.
In between those special treat outings, it's great to know that the fabulous city of Melbourne also offers a range of free things to do with kids. Here are some of our favourites:
1. Ride The City Circle Tram

When was the last time you had a good look around your own city? On the free City Circle tram, it's easy, and the guided tour commentary fills you in on some highlights of history. The Heritage W class trams that ride this journey are just like the ones from 1923, with wooden seats, brass fittings and leather hand straps.
What You Need To Know
When you check out the route this tram takes, you'll see the amazing tourist attractions it takes you past and how it can link you up with other tram and transport routes.
For more information: visit the website
2. See St Kilda's Little Penguins


Yes, there are Little Penguins at Phillip Island. But that's an epic trip and one that can set you back quite a bit. Down at St Kilda, the resident penguins are doing similar things and it's free to watch – although making a donation (there is a spot to do this at the site) will help protect these wonderful little creatures.
What You Need To Know
To protect these birds, visitors need to think about the impact their visit has on this precious colony. Flash photography can be frightening and people following penguins back to their nests to get a closer look at their babies by poking a selfie stick down their burrow is not on, so please behave and encourage others around you to respect the habitat as well.
For more information: visit the website
3. Discover Sailing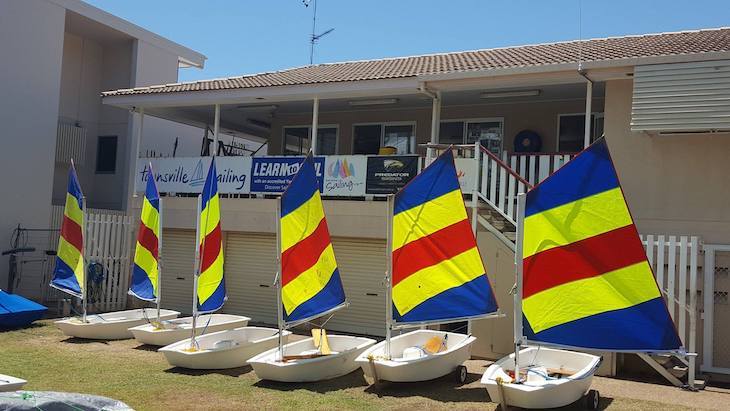 If your kids have ever dreamed of sailing the seven seas, learning how to do it properly is a good start. Even before that happens, it's handy to know if seasickness is something that might put a stop to their big plans.
Sure, there are Discover Sailing courses you can pay for but several times a year there are also free come-and-try days that take you out on the water without taking out your wallet.
What You Need To Know
Pay attention to the safety instructions and ensure your little ones show the sea the respect it deserves.
For more information: visit the website
4. Storytime At Your Local Library

If you're the parent of a young child, looking for free things to do during the week is a great way to get out of the house and keep your little one stimulated. Storytime at your local library is a perfect choice because it's interactive fun that combines stories, songs and even some movement, to help them nurture a love of books – and libraries.
Don't be precious, you'll be expected to sing along too!
What You Need To Know
Check the website of your local library to find out details of their weekly storytime sessions. Some libraries even have multiple events that cater to slightly different age groups. Because they are weekday events, they cater for the pre-school set. It's worth talking to your friendly librarian to check what other events they might have coming up during the school holidays for all ages, too – libraries often have really interesting, and generally free, workshop activities for older kids.
5. RAAF

Museum

Do your children know that Australia is home to the second oldest air force in the world? The history of it is told here, with a variety of planes on show to help illustrate how aircraft design has changed over the years.

On Tuesdays, Thursdays and Sundays, an interactive flying display kicks off at 1pm. It's a fantastic way to see some vintage planes in action.

What You Need To Know

Free guided tours are available, but it's important to book first. Hearing someone else talk you through the history and technical details of the planes on display can add to the experience – especially if your children have a real interest in flying.

For more information: visit the website
(Be aware that the website is a good place to get the basics but last time we looked, the mentions of its current exhibitions were out of date – perhaps more reason you should consider donating a gold coin when you enter to help this great museum!)
6. Fitzroy Gardens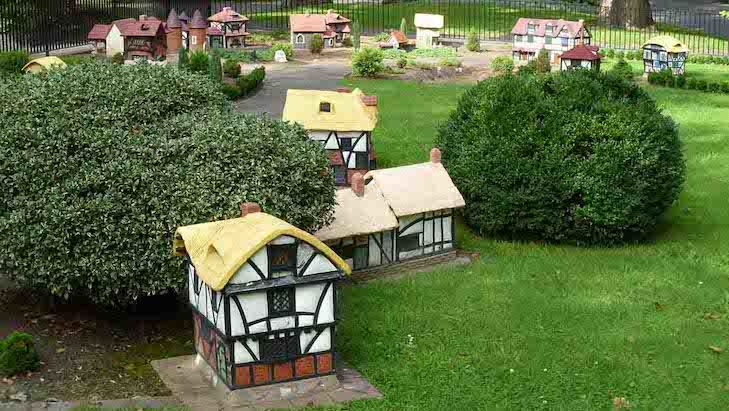 If you've got a day in the city planned with your children, make some time for a trip here. Safe wide open spaces for kids to explore in the CBD are a rarity and this sprawling park is a winner. There's an English-style garden, as well as avenues lined with impressive mature trees that your kids can look up to in wonder. A small playground, a model Tudor village, the Fairies Tree, Cook's Cottage and the stunning conservatory will also leave a great impression and are wonderful to revisit. Going into Cook's Cottage will cost you, but looking at it from the outside is good too.
What You Need To Know
Keep an eye on school holiday special events, when programs incorporating a fun angle to our Australian history are on offer at a low cost.
For more information: visit the website
7. Queen Victoria Market

Well, it won't be free if you shop for anything but even just browsing is great fun to do here. If the only thing you fork out for is a serving of the amazing churros from the food truck out the front, you can buy yourself some looking time while the kids enjoy dipping the deep-fried treats in the delicious chocolate sauce.
What You Need To Know
The historic site stretches across two city blocks and is packed with colourful characters, hawking everything from broccoli to bratwurst.
For more information: visit the website
8. Riverslide Skate Park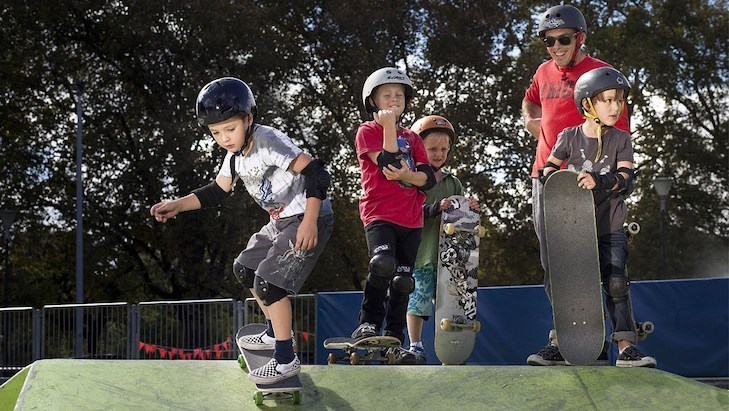 This inner-city skate park has a reputation as one of Melbourne's best – and it's free. The action can get pretty dangerous when it's crowded, as everyone from beginners to highly skilled daredevils tries their skills on scooters, skateboards and BMX bikes.
What You Need To Know
When you are ready to invest dollars and time into ramping up your little one's skills, weekend classes and school holiday clinics are all on offer.
For more information: visit the website
9. NGV

Ian Potter Centre

If it's school holidays time, it's worth checking to see if there are any extra activities on offer. If not, simply walking through the gallery to look at the diverse range of artworks on the walls can lead to some interesting conversations and help develop an appreciation of art.

What You Need To Know

The permanent exhibitions are free, but there are some additional costs for special events.

For more information: visit the website
10. Picnic In The Royal Botanic Gardens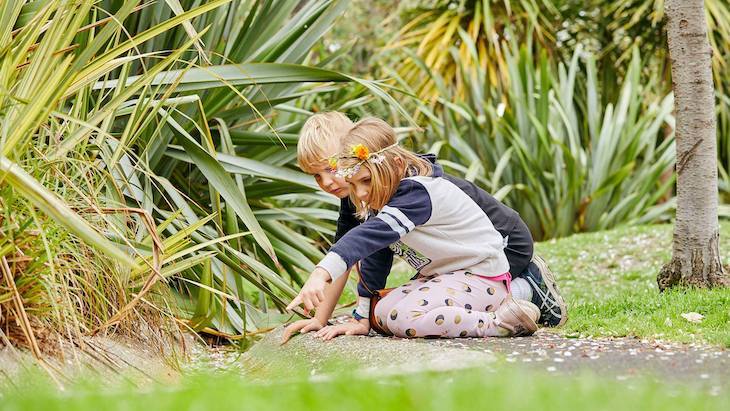 Packing a picnic is a lovely way to spend time with your children. It becomes even more delightful when you can get them involved in the planning (if they're old enough to help prepare food). Baking your own banana bread, or making a cake or some simple biscuits gives you a delicious treat. As for the rest of the food, let every member of the family choose one favourite item – from fresh berries or orange wedges to watermelon slices and sandwiches with their favourite topping. Dips, crackers, wedges of cheese (don't forget the refrigerated bag and ice pack if the weather's warm!) are all low-cost foods easy to bring along.
What You Need To Know
No sporty games are allowed in the Gardens – the plants are too precious to hurt, and nobody browsing the botany on display wants to get hit with a flying ball.
If the eating of your food requires cutlery, plates and serviettes to clean up messy faces and fingers, make sure you remember to pack them, plus a bag to put rubbish in. Grabbing a picnic rug or old blanket will prevent itchy legs from the grass, as well as help keep a temporary barrier between you and any curious bugs.
For more information: visit the website