The Powerhouse Discovery Centre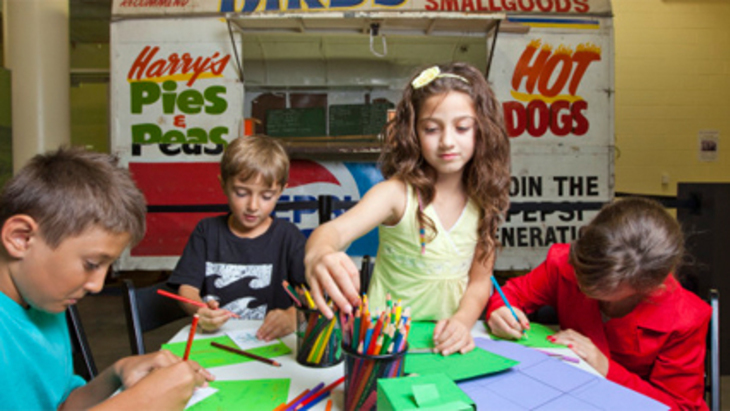 The Powerhouse Discovery Centre: Collection Stores at Castle Hill is part of the Museum of Applied Arts and Sciences, along with the Powerhouse Museum in Darling Harbour and Sydney Observatory at the Rocks.
The Powerhouse Discovery Centre is the Museum's off-site storage and collection care facility, located on the corner in northwest Sydney.
The Museum's unique and diverse collection of 385,000 objects spans history, science, technology, design, industry, decorative arts, music, transport and space exploration.
But, like most museums, only a small part of the collection can be exhibited at any one time. The Discovery Centre houses 40 per cent of the collection (by volume), or about 50,000 objects. Now, they've opened this treasure trove to the general public.
The Discovery Centre's mission is to provide a world-standard museum storage and collection care facility that is publicly accessible to diverse audiences through a range of tailored behind-the-scenes programs.
Programs include selected open weekends through out the year, themed tours into stores on site; educational programs and workshops, school holiday programs and more.
These provide insight not only to the Powerhouse collection but to the important preservation work they do.