Tamarama Beach & Park & Playground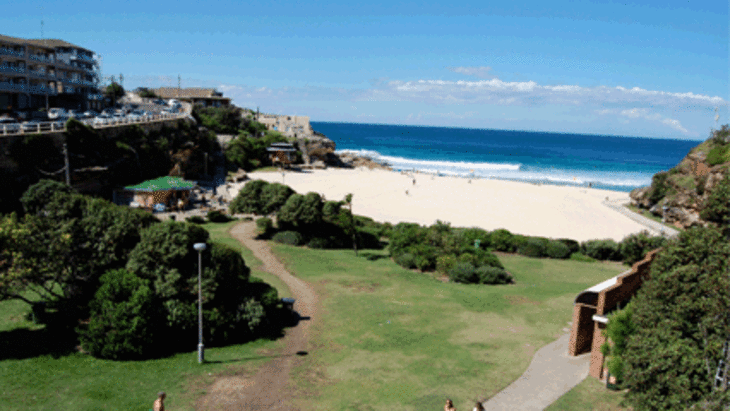 'Glamarama' Beach is truly beautiful, but not the best good option for young kids as it's considered the most dangerous patrolled beach in NSW with constant rips and large waves – so be careful if you go in the water at all.
However, if a swim is not on the cards – the sand is gorgeous and the recently built (2013) new beach cafe  is very kid friendly and does nice coffee, meals and snacks. Awesome loos too!
The little adjoining park, is flat and enclosed with a few trees and a couple of shaded picnic benches. There's a small little shaded playground. This park has BBQ's and shaded seating and is popular for Birthday Parties.
We say good for a coffee with a stunning view but if water fun is what you're after, head round the corner to Bronte.