Playgroup NSW
Mums & Bubs
Toddlers
Preschoolers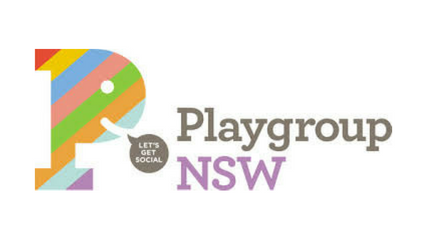 Playgroup NSW operate in over 750 venues across Sydney and NSW
Playgroup NSW is a fantastic organisation and they run over 1,500 Playgroup sessions with over 25,000 parents and children meeting each week.
Each facility runs a variety of sessions each weekday tailored around your child's age and some centres run some specialist sessions for specific nationalities. You can try out playgroup twice for free. Yearly membership to Playgroup NSW costs $39 plus session fee whenever you visit.
6 facts about Playgroup
Playgroup is an informal session where mums, dads, grandparents, caregivers, children and babies meet up in a relaxed and friendly environment. The adults stay to interact with other adults and to play with their children.
Playgroup gives children an opportunity to have fun, make new friends and develop new skills through informal play
Playgroup provides parents and carers with an opportunity to meet other parents and carers, make friends and share ideas and experiences
Playgroup also allows parents and carers to spend quality time with their children, encouraging, helping or simply playing with their children
Playgroup is not-for-profit
Currently, around Australia, there are 103,000 families regularly participating in Playgroups, meeting in halls, neighbourhood centres, churches, private homes and parks
Check the Playgroup NSW website for locations and the most up to date session times.
Tell them ellaslist sent you!