North Sydney Community Centre Playgroups & Party Venue
Mums & Bubs
Toddlers
Preschoolers
Kids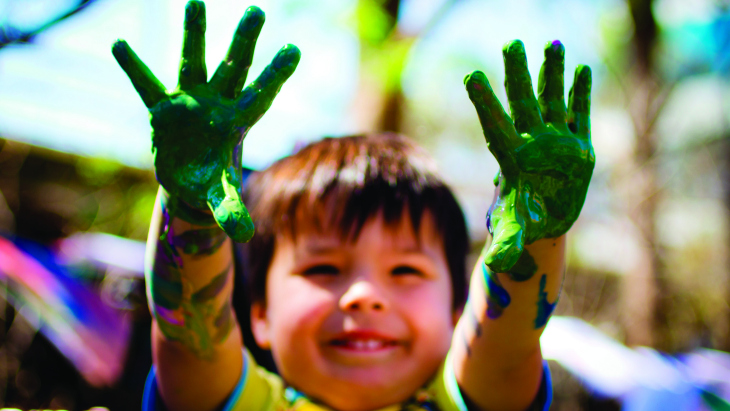 North Sydney Community Centre offers different playgroup sessions and an environment that caters and cares for kids. With creative indoor and outdoor activities, children develop fine motor skills. Playgroups are created so that adults and children to enjoy being together.
Playgroups Under 5's
North Sydney Community Centre (behind the Stanton Library) runs a playgroup four mornings a week for under 5's. Explorers Playgroup provides creative play sessions for under 5s, spread across three light-filled rooms and a beautiful playground. Experienced play leaders set up a wide range of activities to suit the needs of children, with an emphasis on child-initiated play supervised by a parent or carer in a relaxed and friendly environment.
When? Mondays to Thursdays (during term time), 10am-12.30pm
How much? $10 per child over 18 months / $5 per child under 18 months / $2.50 per additional child
After School Care for 7 to 12-Year-Olds
Operating on the principle of "free play", children choose whether they participate in structured activities or in supervised play. After School Care also provides additional lessons for children in Mandarin, Italian, Spanish, piano, clarinet, saxophone, guitar.
When? Monday to Friday (during school terms), 3pm - 6pm
How much? $25 per day for the first child / $24 per day for siblings
For more information call 0431 063 070 or visit their website.
Music and Movement
Children discover the fundamental connection of body and voice to music. Divided into their classes, 2.5 years-3 years, 3-4 years, and 4-5 years, these highly regarded, fun filled classes cleverly integrate music education while enhancing your child's development.
When? 29 July - 16 September
How much? $120 - $160
For more information on these sessions visit their website.
Mums and Bubs Pilates
Mums 'n Bubs Pilates gives new mums the opportunity to exercise with their baby, in a supportive and caring environment with other new mums. A gentle and effective way of increasing general fitness, enhancing muscle tone and strength while focussing on the body's core muscles. The exercises improve strength, stability and flexibility increasing control of the back, pelvis, hips, neck and shoulders while focusing on posture and alignment, core control, pelvic floor strengthening and breathing technique.
When? Every Thursday starting Thursday 20 July 2017 to Thursday 14 September 2017
Time? 9.00am - 9.45am
Cost? $140.00 for 9 sessions. Concession: $105.00 (pensioners/full time students)
For more information on these sessions visit their website.
Birthday Parties
For your next party or event why not book one of our four sunlit rooms of varying sizes with access to our adventure playground or either of our two meeting rooms? All rooms are equipped with heating, ceiling fans, tables and chairs, audiovisual equipment and free Wi-Fi. Semi - commercial kitchen and barbecue facilities also available for hire.
How much? various rates depending on venue
For more information call 02 9922 2299, email [email protected] or visit their website.
Tell them ellaslist sent you!