North Bondi Park & Playground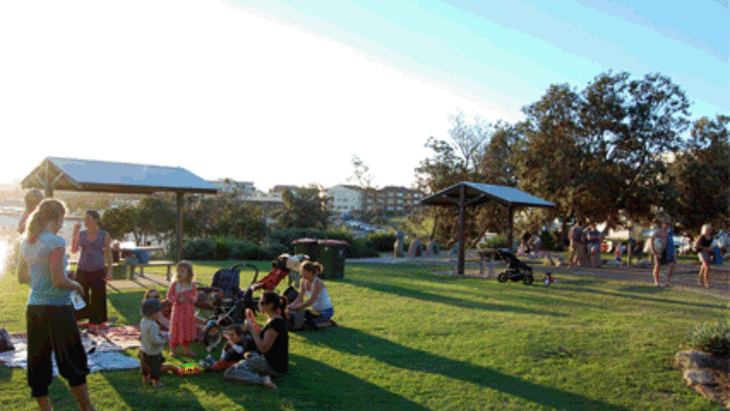 If you don't want the crowds of the central Bondi Playground, take a stroll to the lovely lesser known playground at the North end where you'll always find a bit of peace, tranquillity and green space in ever busy Bondi. The under 5's will love the  swings,  sit in spinner,  see saw, sand area with beautiful climb-on mosaic sculptures of an octopus, a fish and a sea monster overlooking the magnificent vista of Bondi.
There are no shade canopies, but there are plenty of trees in one corner and you'll always find mums and smaller bubs nestled here out of the sun enjoying the breeze. Speedo's café across the way is an institution and does good coffee, meals and take away snacks – beware it's on a steep narrow pavement so it's not good for prams. For toilets you'll need to go back down to the beach. Parking is difficult on the busy residential streets, so park where you can and walk here. A lovely alternative to the sun scorched beach, it gets the last of the evening light so pack a rug, dinner and watch the sunset.