Maroubra Playground (gated)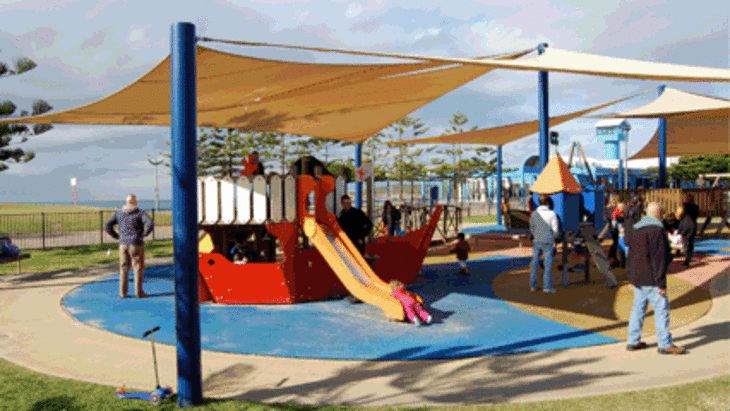 A small fenced and gated playground right on Maroubra Beach front next to lots of flat park space that's excellent for under 5's. Well shaded with sails, there's a pirate boat with upper deck, a wooden bridge and a few unusual climbing rigs. Lots of seats round the edge to have a snack. There's some BBQ's and picnic tables just outside the playground.
Maroubra skate park is 100 meters away and is ideal for learners. Parking is plentiful and free for 4 hours.