Lyne Park Playground (gated)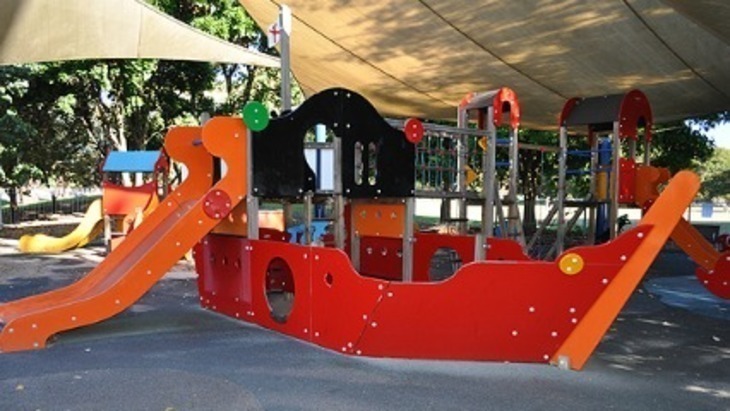 Recently upgraded in with a flying fox and large pyramid climbing net this local medium sized fenced and gated park has a great range of facilities for kids from toddlers to 8 years
Swings, a see saw, a small cubby house with low level puzzles, a big pirate boat and climbing rig will amuse older kids, and a nice fortress with small slide and counter area for younger. There's a couple of wobbly animals on springs to sit on, and one of those tilted bucket swivel seats that's guaranteed to make you queasy. Well shaded with trees and a large canopy, this park really catches the wind on some days, so a great choice for to keep cool in summer. We think it's nicest in the mornings, a great way to spend an hour or so if you're doing the ferry drop.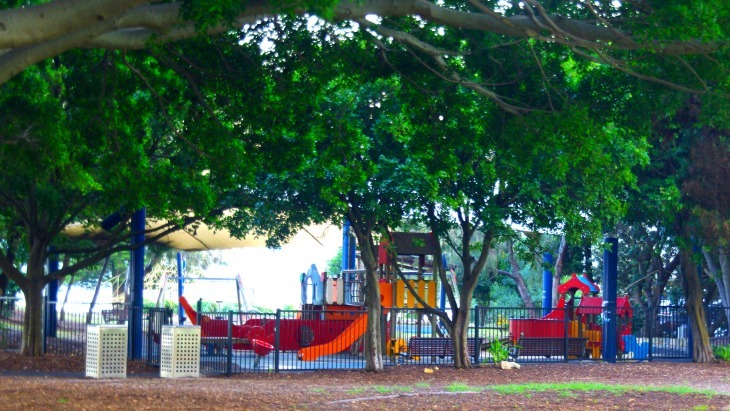 The surrounding Lyne Park is a nice open space, the views over Rose Bay are spectacular and it's just lovely to sit and watch the sea planes take off and land, there's lots of benches under the trees make it popular for kids birthday parties at the weekend. It is a very popular dog running spot in the mornings and late afternoons, so watch out for any left over poop and super excited dogs.
Free all day car parking near Lyne Park tennis courts, or 2 hour free parking at ferry terminal – although you'll find it hard to get a spot after 8am. Public toilets are available. The Lyne park café is across the park next to the tennis courts, is popular and gets good reviews.