Greenwich Baths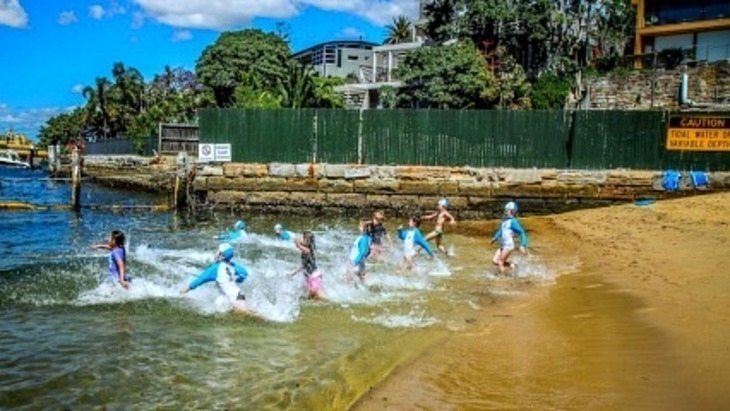 The Greenwich Baths is a great place for families seeking a fun, safe and very child friendly harbor pool. There is a relaxed community vibe here with the Baths hosting neighbourhood BBQs (with sausage sizzle, live music and kids activities), movie nights and Nippers. There's a great kiosk serving surprisingly good coffee. All staff are fully qualified and experienced lifeguards and the pool is enclosed by child-proof gating so you this is as close as you'll get to a relaxing day at the beach with kids!
There is free parking on the residential streets and the Sailing Club has a car park just a short walk away from the Baths. The site is also accessible from Wollstonecraft train station, by the 265 bus or the Woolwich/Balmain ferry.
The Baths are open from December until April. See website for opening hours and admission details.