Flying Fox Cafe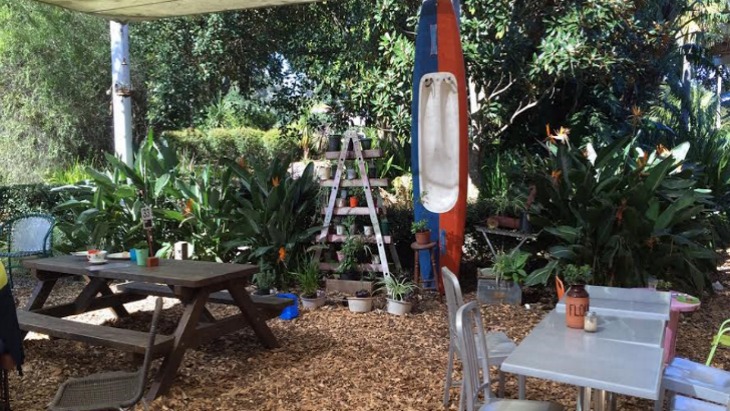 Kid-Friendly Cafe: Flying Fox Cafe, Mona Vale
The Flying Fox Cafe in Mona Vale is an exceptionally family-friendly, pet-friendly dining experience.
It is located right next to the popular Flying Fox playground, creating the perfect cafe-playground combination. The outdoor dining space has beautiful views over Winnererremy Bay, so mum can enjoy some peace whilst kids play nearby. There is a kid's Cubs Club menu where portion sizes are generous, and adult menu highlights include a variety of burgers, salads, pastas, seafood, avo on toast and lots more.
The Flying Fox Cafe is open every day of the year, the perfect place for a quite cuppa, or meeting place for mums and bubs.