Clementson Park Playground (gated)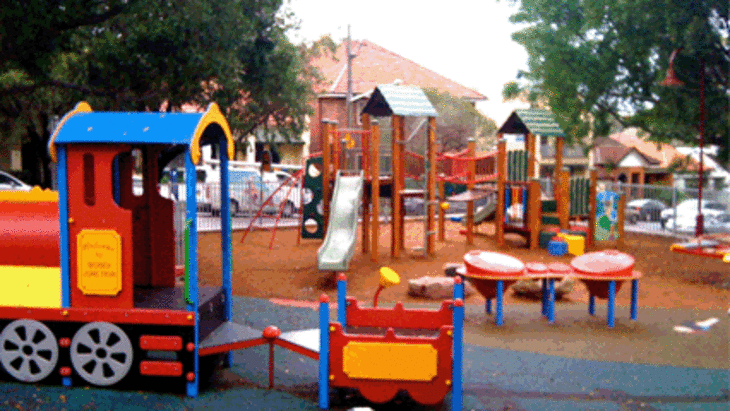 A small but very cute toddler playground in Bondi Junction that's perfect for the under 3's. Safely gated this playground has lots of new and fun equipment to keep your little one amused. You'll find a choo choo train and a two-fortress climbing rig with easy safe slides. 3 swings, one with baby bucket, some low climbing rocks, a great wide see-saw and a drumming station. No shade canopy's but there's some trees and shady benches around.
Team a visit here with a visit to the Waverley children's library or a visit to the mall. No toilet facilities, but plenty in the surrounding malls. Parking is 1 hour on the streets around or park at the malls for longer.